Two of the three men charged with robbing a P.H. Veira & Co. Ltd employee EC$34,000 in cash in January had to be restrained and escorted out of the Serious Offences Court.
Dennis Richardson and Kelroy Henry had to be physically removed from the dock and the Serious Offences Court after they refused to stand down when ordered to do so last Monday.
The development came as the duo was slapped with an additional charge in connection with the Jan. 30, 2017 crime.
On Monday, the day on which a preliminary inquiry was scheduled to begin, the men were further charged that they did use criminal property, to wit, EC$34,750 in cash and three cheques amounting to EC$2,165.05, a total value of EC$36,915.05.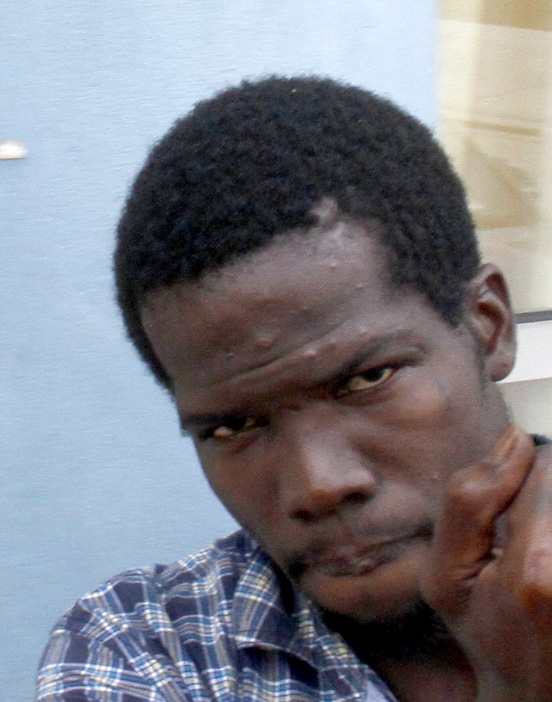 The charge was laid on indictment and the men were not required to plead.
Senior Prosecutor Adolphus Delplesche told the court that in light of the new charge, he would like to consult with the Director of Public Prosecutions.
He said he would need about a day to do so, and, therefore, asked for an adjournment.
But Richardson pointed out to the court that on the penultimate hearing, the chief magistrate had said that the case would be thrown out if the prosecution was not ready to proceed at last week's hearing.
As the magistrate was explaining to Richardson that a new charge has been brought against him and this changes the dynamics, a police officer ordered Henry to take his hands out of his pockets.
Henry, who turned 16 while on remand in connection with the robbery and has since been sentenced to a prison term for escaping legal custody, sucked his teeth at the officer.
In the meantime, Richardson continued to argue with the Chief Magistrate, who had explained the new development and then told him to stand down.
As Richardson continued to argue with the bench, the police officer again ordered him to stand down, but he refused to do so.
The officer then pushed him out of the dock, and Richardson responded aggressively, which resulted in other police officers, including one from the Rapid Response Unit, a tactical unit, assisting in escorting him and Henry from the court and into the holding cell.
Richardson, Henry, and a 15-year-old youth are charged with the Jan. 30, 2017 robbery of P.H. Veira & Co. Ltd. employee Dwight Ryan in Kingstown of EC$36,915.05, the property of P.H. Veira & Co. Ltd.