One man died and several others were injured around noon Thursday when a truck plunged some 250 feet down an embankment and landed on the rocky seashore in the north windward district.
The truck, TP914, a blue Toyota Dinah, carried the driver, Amos Gaymes, 57, of Sandy Bay, to his death, when it careened down Roughes Hill, located between Point and Owia.
Several other occupants of the vehicle survived with various injuries after jumping from the truck during the plunge.
https://youtu.be/eG8aalkafM0
The vehicle, which was owned by Stedroy Edwards of Overland, was transporting arrowroot rhizomes from Sandy Bay to the factory in Owia.
A number of people were treated at the Owia Health Center.
Police have launched an investigation amidst speculations that the accident might have resulted from brake failure.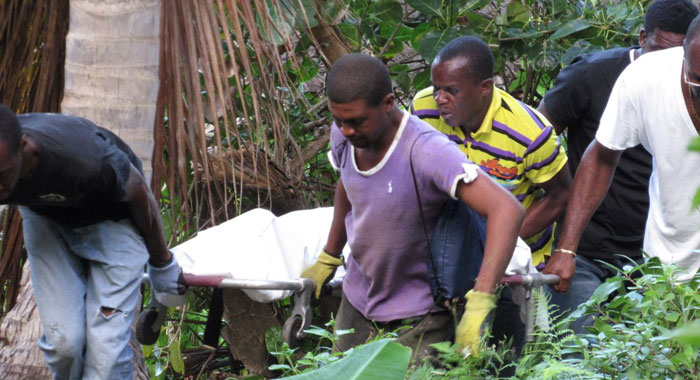 The accident comes three years after the Rock Gutter tragedy of Jan. 12, 2015.
In that accident, seven students died when a minivan in which they were travelling to school careened down a steep section of road and plunged into the sea in the area located between Owia and Fancy, also located in North Windward.
The bodies of two of the students were never recovered from the seas, which reduced the minivan to shreds in hours.