Several members of the Vincentian business community were given the opportunity to showcase their products and services at a recent regional exposition attended by Invest SVG.
Invest SVG Export Development Manager Peter Edward attended HUB Camara Santo Domingo 2018 –which had an attendance of over 5,000 persons.
Edward said that he was exceptionally pleased by the response to the Vincentian owned and produced items that he took with him to the Dominican Republic.
"Given our size, many of the buyers that I met with had never had any business connections with St. Vincent and the Grenadines before. So, they were quite excited by the high quality of our displayed products, and the prospect of doing business with us," Edward said.
During his attendance at the expo, which ran from March 5 – 10, the Export Development manager promoted products from Aurora's (Alita Garraway), Red Bikini Rum Punch (Natalie Cato), Olive Art Designs (Christal Oliver), Island Gems composite flour (Kaynella Nichols), Vincentian Chocolate, Grenadines Sea Salt (Jerry Simpson), Peta Odini (Odini Sutherland). Jazzy's All Natural (Jasmin Deane), Valkelly (Kay-Dawn Fergusson), and Lacoda Bath & Sparkles (Alithea Gibson).
"We can compete on any level across the sectors," said Edward. "And that's not just my personal opinion; that's what regional buyers expressed to me!"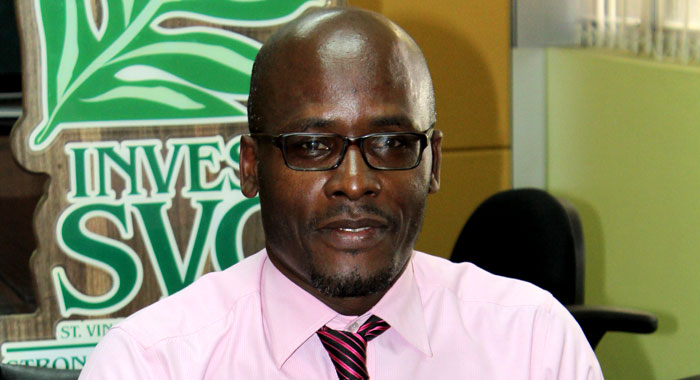 Edward further noted that he participated in B2B meetings (facilitated by Caribbean Export Development Agency and individually organised) with buyers from the Dominican Republic, Belize, Haiti, Martinique, Guadeloupe, Barbados and Trinidad, and is currently following up with several of these buyers.
Moreover, the export development manager also met with two Dominican Republic hotel chains — El Embajador and La Romana — which both showed interest in the Vincentian skincare and haircare products.
"Two of the challenges that face us now — as a country and as a region — is that some of our producers need to improve their packaging and branding, and there are trade barriers that I hope will be addressed and rectified in the near future."
He added: "Not only did we get a lot of interest in our products and services, there was also a lot of interest in participating in our 'Everything Vincy' Plus Expo 2018."
Edward explained that attending the expo also enabled him to pick up tips and ideas that can be incorporated into Invest SVG executing an even more successful "Everything Vincy" expo this year and beyond.
Everything Vincy Plus Expo 2018 will be held from Oct. 23 – 28, and, along with Vincentian participants, will also cater to regional participants and buyers.