Senior Magistrate Rickie Burnett on Monday had to delay his verdict in the case in which a preacher, his wife, and their daughter are being tried for pouring hot water on a man.
Burnett was scheduled to hand down his verdict on Monday at the Kingstown Magistrate's Court — exactly two years after the incident.
However, when the matter was called, he told defence counsel Kay Bacchus-Baptiste and Senior Prosecutor Adolphus Delplesche that he was unable to give his verdict as he had received one of the written closing submissions just before 9 a.m. that day.
When the trial ended in February, the magistrate had given both sides until March to make their submissions to the court.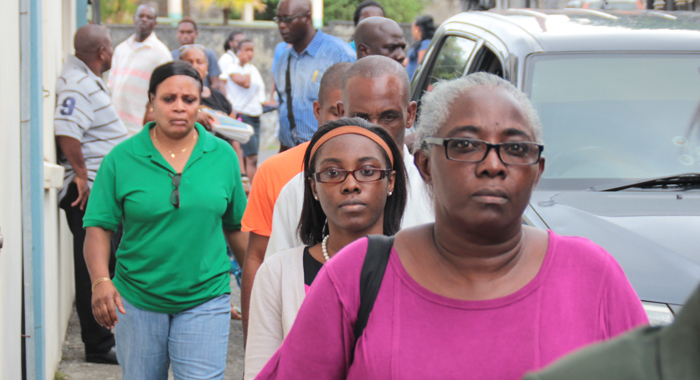 On Monday, the magistrate further said that Bacchus-Baptiste had raised in her submission the issue of common purpose — also known as common design, joint enterprise, or joint criminal enterprise.
Wikipedia describes common purpose as a common law legal doctrine that imputes criminal liability to the participants in a criminal enterprise for all that results from that enterprise.
The magistrate said that the prosecution did not raise this in its submissions and he would like to give the Crown a chance to address that issue.
Bacchus-Baptiste said she expected the Crown to raise it because that is their case.
But the magistrate said that he thought that the two sides had exchanged submissions.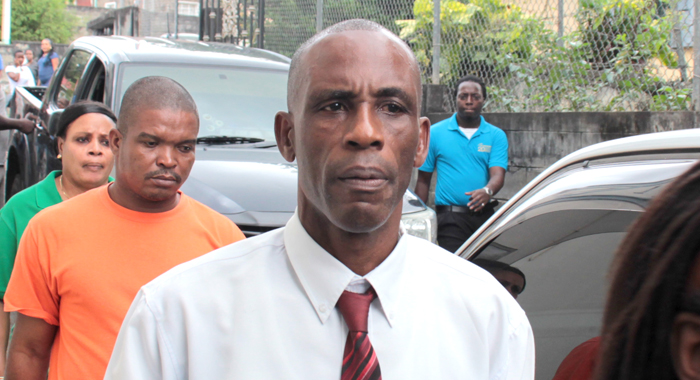 Bacchus-Baptiste said she did not get a chance to do so as she received the prosecution's submission on Friday and submitted hers to the court on that day.
The defence would address the magistrate on the issue of common purpose on Thursday morning, and the court would then give further directions on when the verdict will be handed down.
Preacher and educator Nigel Morgan, his wife, Althia, an office clerk, and their 23-year-old daughter, Krystal, are charged that on April 9, 2016, at Hopewell, Mesopotamia, they unlawfully and maliciously inflicted grievous bodily harm upon Cuthbert "Mafia" Victory of Caruth Village, Mesopotamia.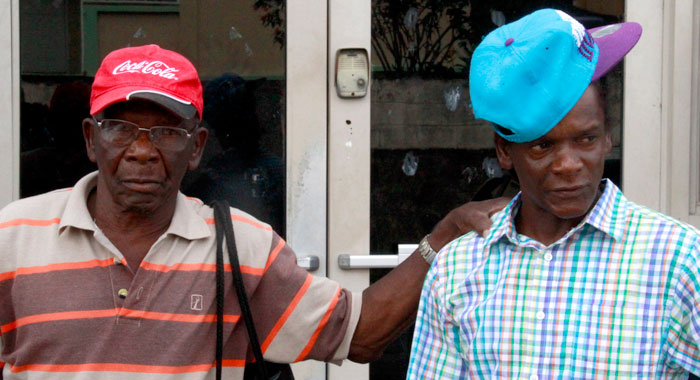 After the court proceedings on Monday, Victory, a construction worker, mumbled about losing another day's wage because of the court proceedings.
However, his father, Joseph Caesar, who has attended most, if not all of the court hearings, urged him to be patient, telling him, "Tek time kill ants, yo' go find e belly", a colloquial expression meaning that with patience what may seem like an impossible task can be accomplished.
"If you don't have patience, you will kill one million ants and never find their stomach," the father said in the Vincentian vernacular.
Read also: 
While Krystal Morgan's parents — preacher and educator Nigel Morgan and office clerk Althia Morgan– were busy in the street trying to "heal" a villager of what they had diagnosed as a spiritual illness, their daughter was having a spiritual experience of her own in their house nearby. "I felt as if my soul left my body," she told the Kingstown Magistrate court on Feb. 2.