At its 2017 National Football Awards Ceremony on Wednesday, the St. Vincent and the Grenadines Football Federation, recognised the achievements of a number of outstanding players and administrators.
Kitanna Richards, of Club Camdonia Chelsea and South Leeward League team, was voted the Youth Female Player of the Year; while Altica Benn of Volcanoes Club and the East Kingstown League team, was voted the Senior Female Player of the Year.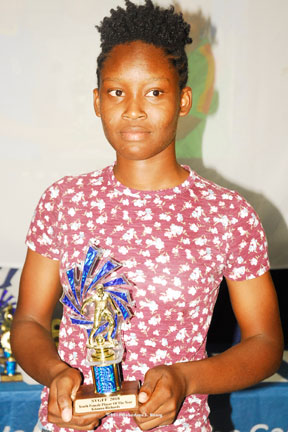 The Youth Male Player of the Year award went to Joel Quashie of Avenues United FC and Layou League team, with the Senior Men's Player of the Year award going to Chavel Cunningham of Barrouallie League team and club BESCO Pastures.
Dwight Baptiste of Owia United Club and North Windward League team was voted the Coach of the Year 2017, while Avenues United FC and Central Kingstown League captured another award, this time the Manager of the Year award, which went to Marvin Fraser.
Additionally, on the night, a number of teams were presented with their trophies won during competitions in the year under review.
In the National Community Inter-League, East Kingstown won the Under-11 Division, Layou the Under-16 Division, and the Under-18 Division was won by Central Kingstown.
The Women's Division was won by East Kingstown, while the Men's Division was won by Barrouallie.
System 3 won the Under -11, the Under -15 Division, and the Women's Division in the 2017 National Club Championship, while the Under-19 and Premier Division titles were won by Avenues United FC.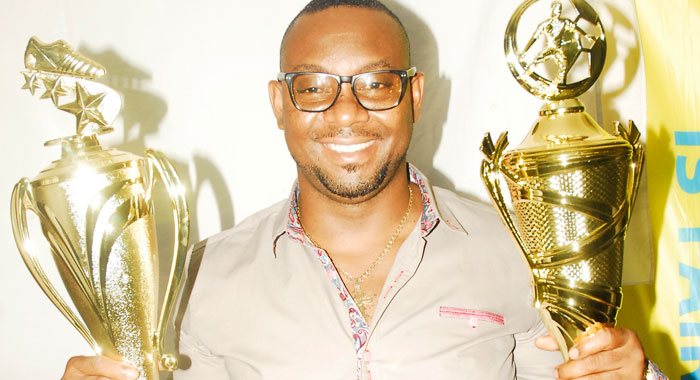 North Leeward Predators won the First Division, while Awesome FC of Calliaqua won the first ever Futsal Club Championship.
During Wednesday's presentations to the top three teams in each division, cash prizes totalling tens of thousands of dollars were distributed along with the various trophies won.
At the ceremony, president of the St. Vincent and the Grenadines Football Federation, Venold Coombs, spoke of the many achievements of the federation, the strides made and standards set in youth football development, assistance given to football players studying abroad, the increase in regional and international engagements, and the aim of the organisation to take the administration of the sport to improved levels.
The simple ceremony was held in Conference Room 2 at the federation's headquarters in Kingstown.
The hosts were Janielle Browne, the public relations officer and secretary of Avenues United FC, and the and acting General Secretary, Devron E. Poyer.