The older brother of a Layou man who was shot in the mouth recently by unknown assailants has been charged with possession of unlicensed ammunition.
On Wednesday, Desroy Gaymes, pleaded guilty at the Kingstown Magistrate's Court to a charge that on July 4, in Layou — his hometown – he had in his possession a round of 12 gauge ammunition without a licence.
"Yes, my honour," Gaymes said when Senior magistrate Rickie Burnett put the charge to him.
"Yes meaning what?" the magistrate said.
"Is mines," the defendant responded.
"So you are guilty?"
"Yes."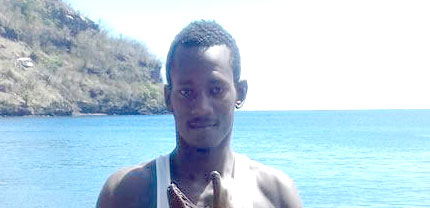 The court heard that police went to Gaymes' home, where he lives with other family members about 6:30 a.m. Wednesday to execute a search for firearm and ammunition.
When police arrived, Gaymes and other relatives were at home.
The warrant was read to him and he consented to the search.
When the police found the round of ammunition and showed it to the defendant, he said, "Officer, it's mine."
He was arrested and it was verified that he did not have a licence to keep the ammunition.
Gaymes told the magistrate that he is a painter.
On hearing this, Burnett commented that that was a high paying job.
The defendant further told the court that he was expelled from the Barrouallie Secondary School at Form 4 because of a fight.
He agreed with the court that firearm and ammunition offences are serious.
Gaymes said he had found the round of ammunition in Byahaut, two secluded beaches between Clare Valley and Questelles.
He said he thought the round of ammunition was already "deflated" so he took it home.
"Why didn't you take it to the police?" the magistrate said.
"Clearly, the police must have had cause to go to your house to search. I can't understand the young men in 2018," Burnett further said, adding, "Arms and ammunition serve one purpose."
Gaymes told the court that he was supposed to start a new painting job that day.
"Well, hear what. Once you are going to deal with arms and ammunition, you are not likely to be my friend. The court has to send a message, a strong message, especially now that carnival is coming," Burnett said, adding that he was not saying that such a message is not supposed to be sent all year round.
The magistrate said he has to be consistent with referring cases inwards to the Serious Offences Court, which generally hears those matters but was not sitting on Wednesday.
He fined Gaymes EC$750 to be paid forthwith or three months imprisonment.
Gaymes paid the fine.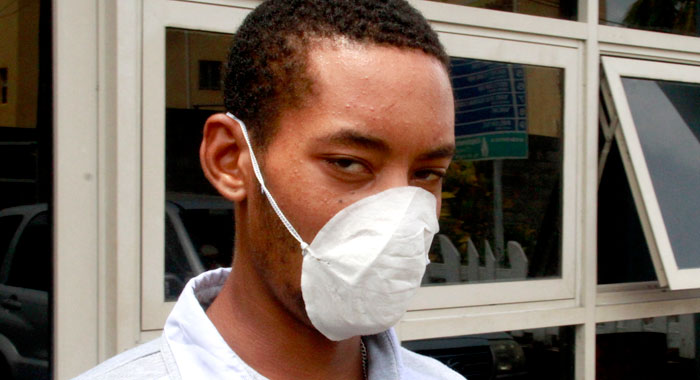 On June 19, Gaymes' younger brother, Jovika Gaymes, was brought before the court charged with criminal trespass onto the property of Arika Hazelwood, and assaulting Kazino Williams, both of Layou.
Both offences were allegedly committed on June 9, 2018.
The charges came about a month after Jovika, 23, and 10 other youths agreed to be bonded to keep the peace.
Jovika was charged even as he was yet to fully recover after being shot in the mouth earlier this year.