Police in St. Vincent and the Grenadines are investigating the shooting deaths of two men and the wounding of two other people in four incidents over a two-day period.
Shortly before midnight Thursday, the homicide count for 2018 reached 12 with the shooting death of Marcus Sandy of Arnos Vale in the suburban community.
Reports are that the man, whose age was given as 24, was walking home when he was shot and killed.
Sandy was shot and killed soon after he parted ways with a friend who also lives in the area.
He is believed to have been attacked while he continued on his way home, alone.
Also on Thursday, the body of Vermont resident Lorenzo "Pop Off" Gould was found in his patio around 5 a.m., some six hours after residents of the area reported hearing gunshots.
The gunshots were heard sometime after 11 p.m., shortly after Gould had left for his home in Green Hill, a village in the South Leeward community, after exchanging pleasantries with residents.
Residents reported hearing a barrage of gunshot and reports suggest that Gould might have been shot as many as a dozen times.
Meanwhile, police are monitoring the progress of an Ottley Hall woman warded at the Intensive Care Unit of the Milton Cato Memorial Hospital after being shot in Clare Valley Wednesday night.
Police say that the woman has been identified as 26-year-old Kim Charles.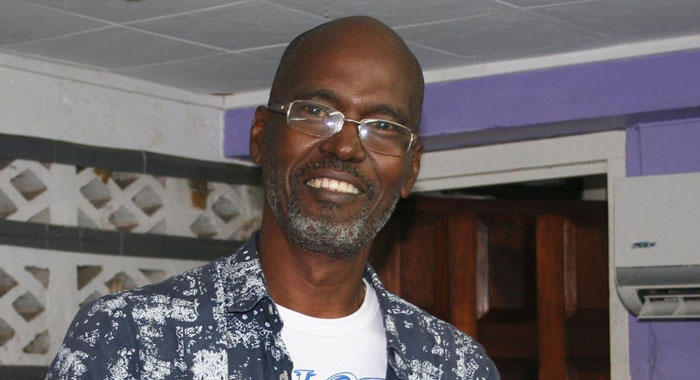 They have offered no further details about the shooting.
And, radio personality, Carlyle Douglas, 56, of Kingstown Park, underwent surgery Thursday night and is expected to make a full recovery after being shot in the groin area Wednesday night.
Douglas, who hosts a Saturday morning programme on NICE Radio, is believed to have been shot by men who had robbed a shop in his neighbourhood shortly after 9 p.m.
He was shot while standing in his patio as they fled the scene of their crime.
The criminals also beat the shop owner and an assistant about their heads with the butts of their guns, resulting in injuries.
Correction: An earlier version of this story had given a different name as that of the Arnos Vale shooting victim.