Prime Minister Ralph Gonsalves on Monday said he is "expecting" that the entity that is "purchasing" Buccament Bay Resort will sign a deal with the trustees in bankruptcy this week.
iWitness News was reliably informed on Wednesday that the signing was yet to take place.
The resort, which is owned by the cash-strapped Harlequin, has been shuttered since December 2016, when the state-owned power company in St. Vincent and the Grenadines disconnected its electricity over a lack of payment.
This followed weeks of protest and strikes by resort workers over the non-payment of their wages and salaries.
Speaking at a press conference on Monday, Gonsalves said: "I'm expecting that this week that the entity which is purchasing Buccama and KPMG, who are the trustees in bankruptcy, that they should be doing a heads of agreement this week."
A heads of agreement, properly drafted, is a non-binding document that outlines the basic terms of a tentative partnership agreement or transaction.
Gonsalves further said:
"We have worked out, as far as I am aware, all the issues with the developer — with the purchaser. There are a couple things, which we have to sign on to, but they can take possession before we sign on to them. I don't want some of the legal stuff from our end to hold it up.
"I've said to Parliament that I would be disappointed if it's not opened for December. The Leader of the Opposition said that if I mean by that that I have an expectation that it would be opened by December. And I said to him that I use language precisely.
"When I say that I would be disappointed, that is a different thing than saying — because he thinks that they mean that I have an expectation — I just said I expect, which means that I have an expectation that they would sign the heads of agreement this week. That's a different formulation."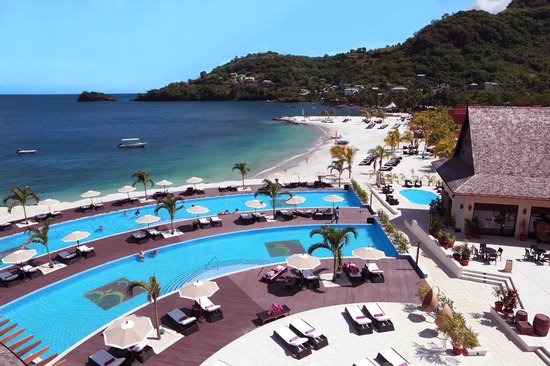 The prime minister said that he believes that SVG knows him enough now "to know that I am a student of the English language and on these matters, I choose my words carefully, and if I misused the words, I would come back another time and tell you that I ought to have used such and such a language.
"It's not a case of would or wouldn't as some persons have to do that. I am not involved in any double negative, meaning a positive here. I get lost too sometimes with that sort of explanation from persons when I talk to them normally. Of course, I make no comment about anything else."
In June 2017, the government brought eight tax evasion and theft charges against chair of Harlequin, Britain-born, naturalised Vincentian Dave Ames and four tax evasion charges against his lawyer, Samuel Commissiong, who has since died.
Ames fled St. Vincent and the Grenadines by boat after being summoned to court and later said he was unable to return for trial because of health issues.
He is also facing fraud charges in the United Kingdom.