A presiding officer in Central Leeward had flagged, before the start of voting at her polling station, the design of the ballots used there in the 2015 general election.
Evidence presented in the petitions trial says that the ballots were designed so that that the space for the initials and stamp of the presiding officer was on the counterfoil, rather than on the ballot, contrary to law.
The presiding officer at CLB, Tammy Walters, of Clare Valley, told the court on Tuesday that based on her training, the presiding officer's stamp and initial had to be on the ballot itself and not on the counterfoil.
She, however, said she put the authenticating marks on the ballot itself, rather than on the counterfoil, although there was no space on the ballot allotted for them.
The election law says that a ballot without the presiding officer's initials and official mark is void and should not be counted.
"… I probably realised there were some printing issues with the ballot. The box should have been in the same space where I put my stamp and initial but not up there," she said during cross examination.
Asked if she was taken by surprise by the design, Walters said, "I guess."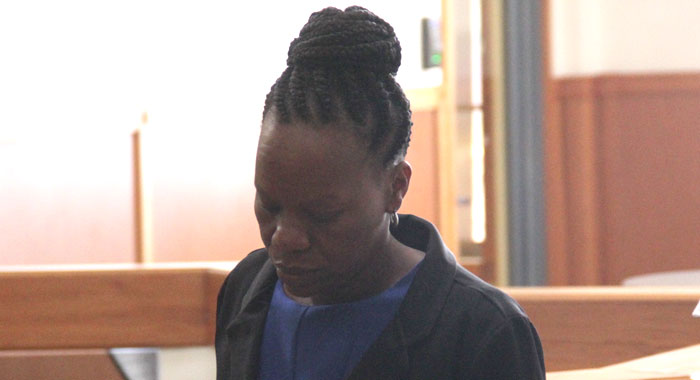 She, however, noted that she had no control over the design of the ballots.
Walters said that when she received her ballot box, ballots and other documents the day before the Dec. 9, 2015 election, she wondered about the design of the ballot.
"… but I was told afterward I was not supposed to stamp it there," she said.
She told the court that Clive Robinson, the election officer, told her before the start of the voting on Dec. 9, 2015, that she should put her initials and official mark on the ballot, and not on the counterfoil.
The cross examination was conducted by Queen's Counsel Stanley "Stalky" John, lead counsel for the petitioner, Benjamin "Ben" Exeter.
Exeter, the main opposition New Democratic Party's candidate in Central Leeward in the 2015 election, has brought the petition challenging the announced victory of the Unity Labour Party's Sir Louis Straker in that district.
The court has said that a ruling in the case, which also tried, simultaneously, the NDP's petition challenging the results in North Windward, could come by the end of March.