The Nigerian-Vincentian woman charged with using a 90-year-old businessman's credit card without his permission and stealing EC$1,472.01 from him has been denied bail.
On Friday, High Court judge Justice Brian Cottle granted Eunice Dowers EC$40,000 bail with one surety.
He granted bail after hearing an application by her new counsel Grant Connell, who took over from Jemalie John.
As part of the bail conditions, Dowers, née Armachi, 25, was ordered to surrender her travel document and to report to police on Mondays and Fridays between 6 a.m. and 6 p.m.
The court also ordered that stop notices be issued to ports of entry and exit.
Last Wednesday, Chief Magistrate Rechanne Browne had adjourned the woman's case to March 23, one week after she had set the next hearing for May 23.
At Wednesday's hearing, Connell had asked the court for clarification on the reasons for denying the woman bail, and the magistrate said because she was a flight risk.
Bail had been denied as the prosecution said detectives were investigating a number of suspicious transactions on DaSilva's credit card.
The chief magistrate had said on Feb. 27 that while Dowers's then lawyer, Jemalie John, had told the court that Dowers, who is married to a Vincentian, has been living in St. Vincent and the Grenadines for eight years, he had provided no proof of it.
iWitness News has been able to independently verify that Dowers holds a St. Vincent and the Grenadines passport.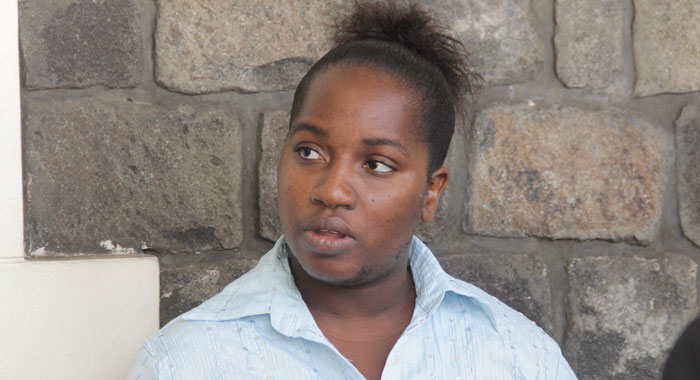 Senior Prosecutor Adolphus Delplesche had objected to the woman's bail as the matter came up for the second time in as many weeks.
Dowers was arraigned on Feb. 20, on charges that between Sept. 4 and 8, 2018 at Kingstown, with intent to defraud the First Caribbean International Bank, she was obtaining service by representing, without the consent of Bertille DaSilva, 90, of Indian Bay, that she was a holder of a credit card issued to him.
She was further charged that between the same dates, she took a credit card from DaSilva's possession, without his consent.
The prosecution is alleging that between those same dates, she stole $1,200.37 and $271.64 from DaSilva.
DaSilva is a manager of Star Garage, where Dowers worked until recently, when she was involved in a violent lunchtime office brawl with her co-worker, Marlon Stephenson.
In objecting to bail, Delplesche said that detectives were concerned that Dowers would abscond and interfere with the investigation.
iWitness News understands that investigators are looking into some 400 suspicious transactions on DaSilva's credit card.
Delplesche also told the court that while John has said that Dowers had been cooperating with the police, this was not the case.
He told the court that authorities had retrieved a particular item from the woman in prison.
"A particular item came from a particular place in the human anatomy that only a female has, when she went to prison," Delplesche told the court.
iWitness News understands that Dowers had a thumb drive in her vagina in prison.
She reportedly told police that she had had it there for two weeks.