The St. Vincent and the Grenadines Port Authority said, Tuesday night, that it was not in a position to comment as yet on a fire that burned onboard a ferry docked at the Grenadines Wharf for almost 36 hours before it was towed out to sea, still ablaze. (Scroll for video)
The fire occurred on board MV Gem Star, a 150-foot cargo and passenger ferry that sails between Kingstown and the Southern Grenadines.
The Coast Guard also told iWitness News separately Tuesday night that it was not in a position to comment on the development, and referred iWitness News to the Port Authority.
The Coast Guard, however, said that its largest vessel, the 140-foot offshore patrol vessel the Capt. Hugh Mulzac, had been on standby to provide whatever assistance possible.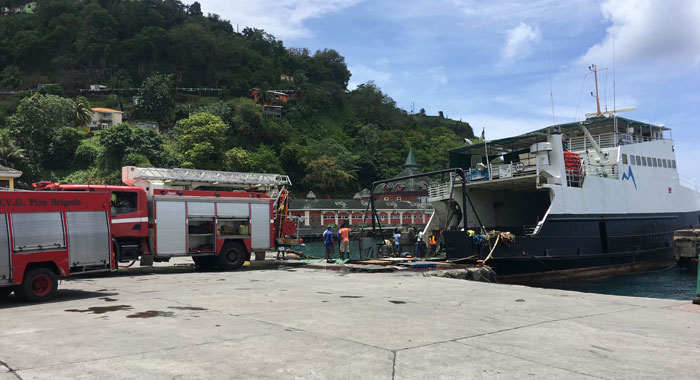 At dusk on Tuesday, tongues of flames belched out of the vessel and plumes of thick black smoke rose into the sky as the vessel drifted just off the reclamation site in Kingstown.
An employee of the vessel told iWitness News around noon on Tuesday that the fire was first discovered around 9 a.m. Monday, while the vessel was docked at the Grenadines Wharf.
He said that the fire is believed to have begun after some welding had been done in the lower deck where the passenger seating, cabin, and galley are located.
In a post on Facebook on Tuesday, C Latoya DeRoche John, daughter of the owner of the vessel, Augustine DeRoche, of Canouan, announced that the vessel would "cease operations to the Southern Grenadines until further notice.
"This announcement is particularly difficult for us as we love serving you, our customers, more so family and friends. The damage to our dear Gem Star was extensive," DeRoche wrote.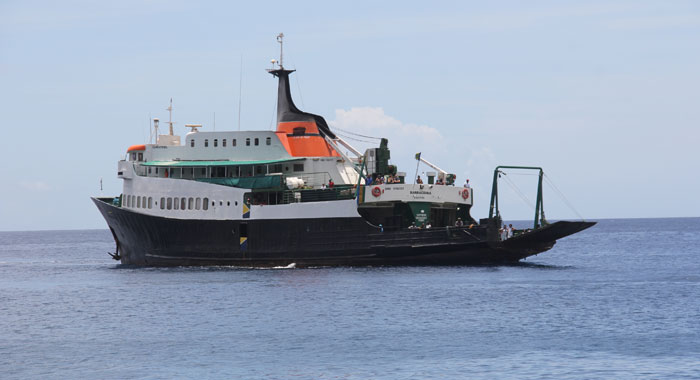 In an unrelated development, another Southern Grenadines ferry, the MV Barracuda had to be towed by tugboat into Port Kingstown on Tuesday.
The vessel is said to have developed some issues in Canouan on Monday that reportedly caused it to almost run aground.
In a Facebook post on Tuesday, the vessel's operators said they would advise on Wednesday whether it would sail on Thursday.