Magistrate Bertie Pompey has warned two women who appeared before him in a court matter to leave him out of her "say-say" — a colloquial expression for melee, rumour, or gossip.
Pompey gave the warning while presiding at the Georgetown Magistrate's Court this month, during the trial of Niasha "Jaycie" Bynoe, of Caratal, Georgetown.
Bynoe told the court that during a fracas in the village, Ingrid Dorset, a traffic warden, had said that she (Dorset) and the magistrate are best friends and she would know what to say to the magistrate as she attends courts twice weekly.
Bynoe, who vends outside the Georgetown Primary School, was charged with using indecent language.
The court heard that Dorset, who is attached to the Georgetown Police Station, and Bynoe had been friends for about two years, but there is now an on-going feud between them.
On Oct. 4, Dorset was on duty at the Georgetown Primary School.
Dorset told the court that Bynoe, after speaking with one "Cece", used a tirade of indecent language.
"Alyo m***er c*** devil; alyo ah satan m***er c*** more than me," Dorset quoted Bynoe as saying.
"I didn't respond to her," Dorset said, adding, in response to a question from prosecutor Assistant Superintendent of Police John Ballah that she was in her uniform at the time.
Dorset said she went closer to Bynoe so Bynoe could know she was recording her outburst on her mobile device.
Dorset said she then left her post and made a report at the police station.
During cross examination, Bynoe asked Dorset to state her name for the record.
After Dorset did so, Bynoe asked her if she ever called her name during the development.
"No," Dorset answered.
"So how did you know I was referring to you?"
Dorset responded: "After I finished speaking with the lady, you began throwing your words them."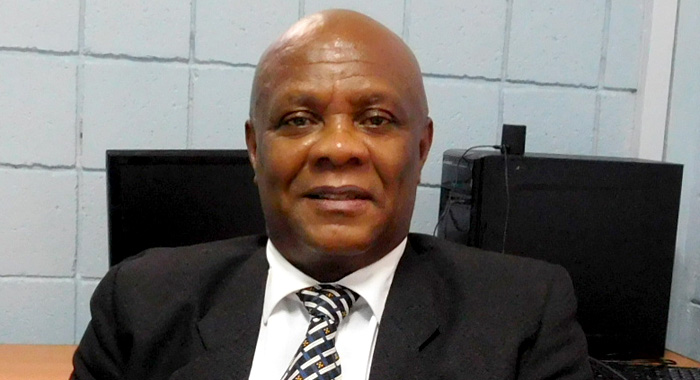 In her evidence, Bynoe told the court that Dorset was standing next to her when Dorset began a conversation with someone.
Bynoe said Dorset told the lady, "You ain't know how to pray? Stomp down demonic Jaycie. Jaycie ah dem ah demon".
"I told her I know where to go — the high authorities," Bynoe added.
Bynoe said Dorset responded: "Monday and Thursday I does be in court and I know what to say and Bertie Pompey and me is best friends.
During cross-examination, Bynoe said she "may have said" the words cited in the charge.
"Because I was frustrated," she further said.
The prosecutor dismissed as that of a witness of convenience, the testimony of Sylvena Williams, of Mt Bentick, Georgetown who appeared as a defence witness.
Williams was confused about whether the incident had taken place in September or October.
"Think it was the 4th of September. Wait it was September or October?" the witness wondered aloud, tapping near her right temple, during cross examination.
"Think it was Sept," she finally settled.
"I am putting it to you, you don't know what happened. You're a witness of convenience," Ballah told the witness.
"But I was there," Williams responded, adding, "I didn't hear what Niasha say because I leave, my ride came the same time."
Pompey found Bynoe guilty, citing her admission during cross examination.
"But I did not call her name!" Bynoe exclaimed.
The magistrate reprimanded her for her outburst, saying he had listened and it was his time to speak.
Pompey continued: "You said words but did not call name. You used indecent language and she (Dorset) is an officer of the peace."
After a brief pause, Pompey added: "And alyo take me out alyo say-say. If you're wrong, you are wrong; if right, you are right."
Pompey fined Bynoe EC$400, with EC$200 to be paid forthwith or two months imprisonment.
The balance is to be paid in one month, failing which Bynoe would go to prison for two months.