Senior Magistrate Rickie Burnett says that the court has to change the way in which it treats documents submitted by sureties standing bail for accused persons.
He made the point on Thursday while considering two deeds submitted by Philbert Carr, who was attempting to stand surety for theft and corruption accused, Mitra-Ann Prescott, 37, of Harmony Hall.
The Serious Offences Court, on Monday, granted Prescott, a junior clerk attached to police headquarters, EC$150,000 bail on three counts of theft, amounting to EC$154,300, and three related counts of corruption.
However, on Thursday, when Carr presented two deeds to the Kingstown Magistrate's Court while attempting to stand as surety for Prescott, Burnett said that when a document is presented to the court, it is possible that the property might have been disposed of.
He further said that the Carr's document, showing ownership of two parcels of land, had no valuation on them.
Burnett said it was possible that the lands were worth less than the EC$150,000 that the court demanded, adding that he was not sure that the deeds, without the value of the land, were helpful to the court.
Carr maintained that the lands still belonged to him.
The magistrate then asked the man about his marital status and he said he was divorced.
Burnett then told Carr that the court was not trying to embarrass him by asking that question.
"It would be a terrible thing if the worst happens and when checks are done the property no longer belongs to him," Burnett said, addressing no one in particular as he addressed issues taht might arise if Prescott absconds.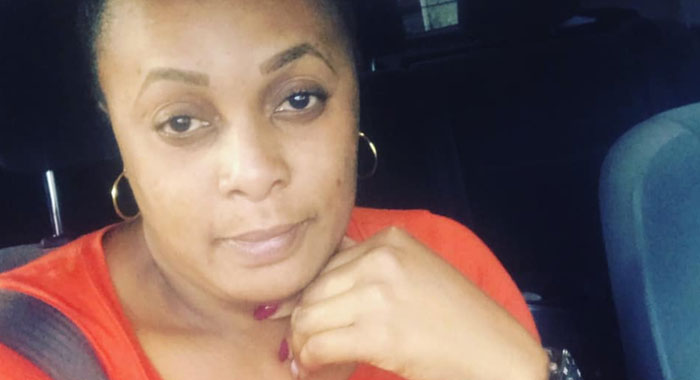 The senior magistrate said he was speaking openly about the matter, adding that as a magistrate he likes to be open and transparent on those things.
Burnett noted the size of the portions of land, pointing out that one parcel was 12,000 square feet located in Chapmans.
He asked Carr to estimate value of that parcel of land and Carr said EC$40,000.
Burnett then asked if the other parcel of land — some eight lots — was mountain land as well, and Carr said that was the case.
"Maybe the time has come or is coming when we need to do a better check on these documents coming to the court," said Burnett who spent eight months — in two stints — of 2019 acting as a master at the High Court.
He noted that if Carr were selling the lands, a check would be done at the Registry to ensure that they are, in fact, his.
"In court, that is not done," Burnett said.
He stood the matter down for a few moments.
When the hearing resumed, Burnett told Carr that he was not going to reject him as a surety nor was he going to accept him, as yet.
The senior magistrate told Carr that he wanted him to get a statutory declaration prepared, adding that the court was concerned about the value of the land.
Burnett further told Carr that he should get the lawyer to prepare the relevant documents declaring that the lands are still his and whether they have been mortgage.
"Go and get have that done," Burnett told Carr, adding that he was prepared to wait on him as he understands that everyone wants their freedom.
When all the matters before the court were disposed of at 12:17 p.m., Burnett told the prosecutor and other court officials he was prepared to suspend the court until 1 p.m. to see if Carr would return with the requisite document.
A photo posted on social media on Thursday suggested that Prescott was able to post bail that day.