A senior lawyer says that if the region's court facilities are at the bottom of government's priorities, as the chief justice has suggested, those in St. Vincent and the Grenadines (SVG) are "at the pits"
Queen's Counsel Stanley "Stalky" John made the comment on Tuesday as he spoke on behalf of the inner bar at a special sitting of the High Court to mark the opening of the 2020 law year.
In her address simulcast across the region, Chief Justice Janice Pereira lamented that courts in the Eastern Caribbean are underfunded, under-resourced and located in far from ideal conditions.
"…dare I say my lord, in relation to our jurisdiction, we are not just at the bottom, but at the pits," John told the special sitting, presided over judges assigned to SVG.
"And any programme, any efforts, that materialise in the coming period to improve those circumstances will be greatly appreciated by members of the bar here in St. Vincent," he said.
John said the circumstances in which judges of the Eastern Caribbean Supreme Court produce such quality work "leaves one to wonder about the dedication and capacity of those who dispense justice in the sub-region, and anything that will assist in maintaining, in enhancing, in buttressing that excellent record is welcomed".
John was speaking at a time when SVG also welcomed a second judge to preside over criminal trials amidst a backlog of cases.
In welcoming the new judge, Trinidadian, Angelica Teelucksingh, John said:
"As I have mentioned before, the physical conditions and circumstances are not the best and we do honestly and earnestly hope that these can be improved because it must present great constraint on the judges who practise here."
He said that some lawyers who have been practising law for more than a decade have never tried a civil matter "in a proper court".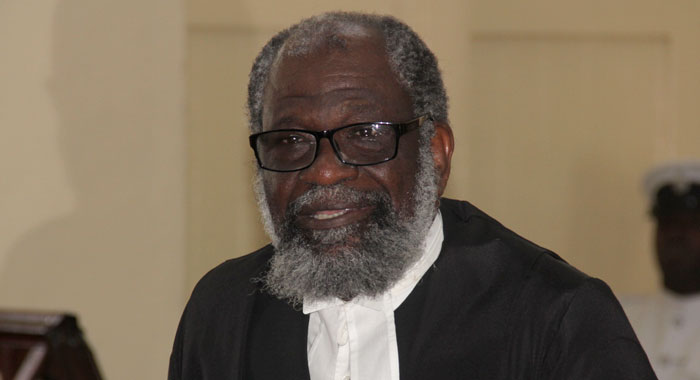 The Queen's Counsel said that the ritual is such an integral part of the way justice is administered in the court that "it causes one to be very deeply concerned that practical, definite steps have not been taken before now to address this shortcoming".
He welcomed the assurance from the attorney general that the matter will be addressed.
Speaking ahead of John, Attorney General Jaundy Martin had acknowledged that SVG is not an exception as far the inadequacy of court facilities is concerned.
"We have had to endure the delivery of justice, particularly in the civil high court division in circumstances that are far from the best," Martin said.
"But, like Dominica and the British Virgin Islands, we also have a ray of hope here in St. Vincent and the Grenadines," he said, adding that construction of a hall of justice will begin this year.
"The funding is there, the location is there and at least, by mid-year, from all indications, the ground would be broken for the construction of this new facility," the attorney general said.