The St. Vincent and the Grenadines Teachers Union said that there is an apparent link between conditions at the nation's schools and the number of dengue cases among students.
Three students — aged 4, 9, and 13 — are among the six confirmed dengue deaths in SVG, according to health officials, who had put at 655 the number of laboratory confirmed cases as at Oct 6.
And, at a press conference in Kingstown on Thursday, the union said that as many as 20 cases of the mosquito-borne illness were being confirmed in some school daily, before education officials began allow students to wear long clothing to school.
"When we look at schools, we can't help but draw a comparison or relation to what is happening in relation to dengue fever," Andrew John, the union's industrial relations and research officer, told the press conference.
"… we have visited schools around town and we're seeing especially the schools located alongside the rivers, we are seeing these rivers — streams or gutters, whatever you want to call them — they are not running and they are blocked up, the water is stagnant and they are breeding grounds for mosquitoes," John said.
He noted that when the union held its press conference ahead of the opening of school in September, the president made a case for the fogging and sanitisation of schools and the removal of old bins without covers before students return to the classroom.
"All these things were mentioned; they were stated and we had asked the authorities to do some work on it
"In most cases, nothing was done and so we are seeing, in most of our schools, we did some research in some of our schools, up to 20 students per day were coming down with dengue.
"So I am asking the question, is there a correlation between the conditions that exist and the ailment that our students have been coming down with."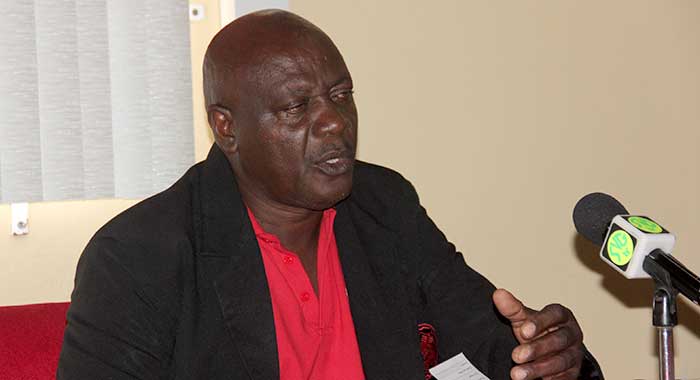 John said that as early as September, when there were some 165 cases of dengue, 45% of them were children.
He added that the union was saddened by the death of students as a result of dengue.
"And so we keep asking the question, is there a relation between these poor conditions existing at the reopening of schools. And we warned about it in the earlies…
"A lot of them were not addressed and we are still seeing situations now where some of our schools are still without furniture, some of our schools are still overcrowded."
He said there is school that is flooding because the repair of the collapsed guttering is taking a long time.
John said that some schools are not fenced and this was one of the basic requirements for the reopening of school during the COVID-19 pandemic.
Another requirement was the provision of a security officer to limit the access of person onto the compound.
He said that at a school in Bequia he was struck that some of the doors were nailed up.
"And I was saying suppose there is an emergency in the school and children have to exit. How could you have outdoor access nailed shut?
"These things were very, very appalling to me when we went there and we have spoken to the authorities about addressing them.
"… It is election season, I don't want anybody to feel that we are knocking anybody but we need to have these things addressed and when are we going to have them addressed."
John said there has been some decrease in cases among students since the Ministry of Education, on the advice of the Ministry of Health, began allowing students to wear long clothing to school.
"So there has been some reduction but initially, the schools reported that they were coming down with up to 20 cases, and not only of students, but teachers themselves were coming down with it. One particular school said that up to eight teachers were on leave at one particular time."
John said the cases he spoke of were laboratory confirmed cases.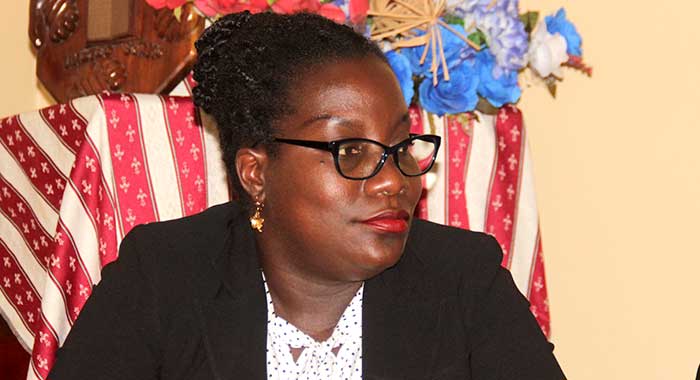 Speaking at the same press conference, Fiona Charles, who is acting as the union's spokesperson, said that while schools are not seeing as many cases as before, there are still students and teachers who have to miss classes because of dengue.
"And, as a result, it impacts teaching and learning because when the students are absent they miss two weeks of work and then you have to catch them back up and the same with the teachers."
And, Oswald Robinson, the union's president, said that another issue regarding the dengue outbreak is that it takes almost as long as it takes to recover to know the result of the dengue test.
"Because when you go to the district [clinic] and they send you to the lab, to extract the blood to be tested, it is taking almost a week before you know the result. The child would have already recovered."
He said that this is the case except in a "chronic situation" where the student's platelets fall to very low level that they take a longer time to recover.
"Because you go to the district doctor, they send you to the lab, they give you an appointment when you have to pull the blood, they do the test, and then you don't get the results back immediately, so all those days have to be counted."
Robinson said that the ministries of health and education were "reactionary" in telling student to wear long clothing to protect against mosquito bites.
"We have to be more proactive as a ministry because the Ministry of Health was saying since 2012 they are expecting [an outbreak]. So what they have been doing all those years? Eight years somebody would have been sleeping?"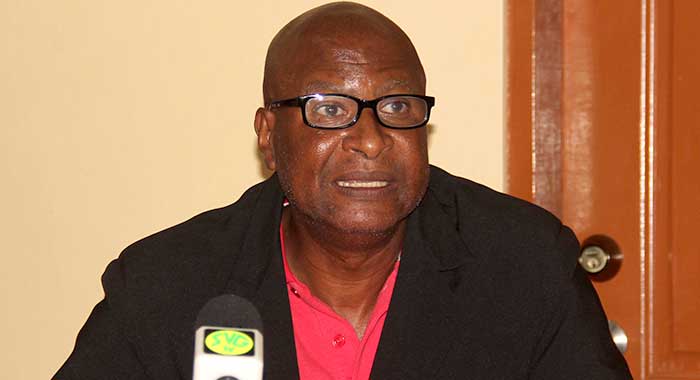 Robinson said that the union has been calling on the Ministry of Education and even the Ministry of Health to remove from in and around school compounds, garbage bins that do not have lids.
"That could have been a variable. That could have been one of the factors. The mosquitoes could have been breeding in those things. We have been speaking on those things."
Robinson said that most of the bins also do not have drain holes.
John added that even if they have small holes under the bins, these holes clog easily.
Robinson said that the union had highlighted in one of its media programmes that someone had trimmed the banks of a river and the grass was lying there and the water rolled it into "a lovely bungle and just backed up the water under the bridge of a particular school.
"And we spoke about that. It's some weeks after people go and remove it. So sometimes, when the teachers union — our ears and our eyes are on the ground. We have our members there and we've also been visiting and seeing these things and we are highlighting them and people think well, we belong to a political party why we're talking these things. By now, people should understand that we have to look out for these – not only the children, the teachers too."
Earlier this month, the Minister of Health, Luke Browne said there was no evidence that students were contracting dengue at school.