Accused murderers Veron Primus, 33, and Ulrick Hanson, escaped through a hole they had cut through plywood and galvanise sheets at Her Majesty's Prison (HMP), in Kingstown, over a two-day period.
Primus' escape last week was his second in just over a year, as he awaits trial in connection with the November 2015 murder of real estate agent, Sharlene Greaves, 33.
In order to access the cell through which they escaped, Primus traded accommodation with a new prisoner, sleeping alternatively between the cell to which he was assigned and the one he swapped with another prisoner.
Information about the escape was relayed at the Kingstown Magistrate's Court, on Monday, where Primus pleaded to charges of escaping lawful custody and damage to property.
Primus and Hanson, who are charged in connection with separate murders, were discovered missing on Wednesday and were recaptured the following day, at a house in Lowmans Leeward.
Hanson is expected to face similar charges as Primus, and could appear in court as soon as he is medically fit to do so, having been shot during his apprehension.
On Monday, Primus was jailed for 24 months for escaping lawful custody, and three months for damage to property.
Both sentences will run concurrently.
He pleaded guilty to a charge that between Dec. 7 and 10, 2020, at Kingstown, while in lawful custody at HMP, he escaped such custody.
He also pleaded guilty to a charge that between Dec. 5 and 10, 2020, at Kingstown, without lawful excuse, he damaged one sheet of 3/8" plywood valued at EC$148.48 and one sheet of 16-foot galvanise, valued at $153.59, the property of the Government of St. Vincent and the Grenadines.
Prosecutor acting Corporal of Police Corlene Samuel read the facts of Primus' latest offences.
The court heard that Primus was housed in Cell D Block with 15 other inmates.
Last week Tuesday, Dec. 8, Corporal McFee and five other prison officers were working the 7 p.m. to 7 a.m. shift, having taken over duty from Corporal Dabreo, the prosecutor said, adding that the officers said that they make checks every half an hour.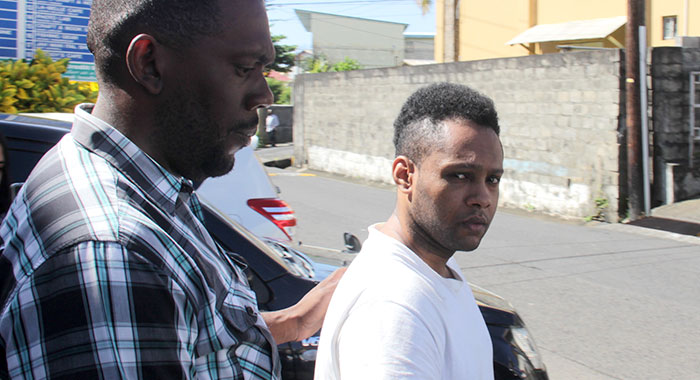 On Wednesday, Dec. 9, about 3 a.m., senior prison officer Alexander returned to the prison for duties and Corporal McFee took four prisoners out of their cells to assist the senior officer in the kitchen.
About 5 a.m., Corporal Mc Fee and prison officer Campbell took other prisoners from their cells to work at the kitchen, the bakery and the workshop.
Up to that point, everything was in order, the prison officers said, according to the account presented to the prosecution.
However, about 5:42 a.m., Mc Fee and Campbell were in the prison yard when they received some information about a cell in Star Class 2, a block different from the one in which Primus was housed.
As a result, Campbell went and tried to open the cell and saw that the bunk bed belonging to another prisoner was covered with white sheets from the roof to the bunk.
This was brought to McFee's attention and while checking it out, McFee pulled the sheet and noticed "a gaping hole in the roof of the prison," Samuel told the court.
Investigations were conducted and it was revealed that Primus was missing, along with another prisoner, whose name was not mentioned in the facts presented to the court.
Senior Prison Officer Alexander and the prison hierarchy were informed and the Superintendent of Prisons made a report to the police around 9 a.m. that same day.
The court heard that head of the Major Crimes Unit, Assistant Superintendent of Police Elgin Richards carried out investigations.
The investigation found that on Sunday, Dec. 6, around lunchtime, Primus went into a cell different from the one assigned to him and slept there that night.
He went back to his original cell the following day and slept there.
However, on Dec. 8, he went back to the other cell after lunch and stayed there again.
When the prison officers made checks around 3 p.m., Primus went into the toilet as if he was using it, and, therefore, all the other prisoners were taken out of their cells except Primus.
The court heard that when Prison Officer Springer asked, "Who there?" Primus, who was in the toilet, responded, "Another prisoner".
The other prisoners went back into their cells and, according to investigation, about 5 p.m., that Sunday, the Primus and a "the prisoner" (presumably Hanson) moved the bunk from where it was, placed it under an area that used to leak, tied the sheets around it to make a barricade and later that night, they escaped.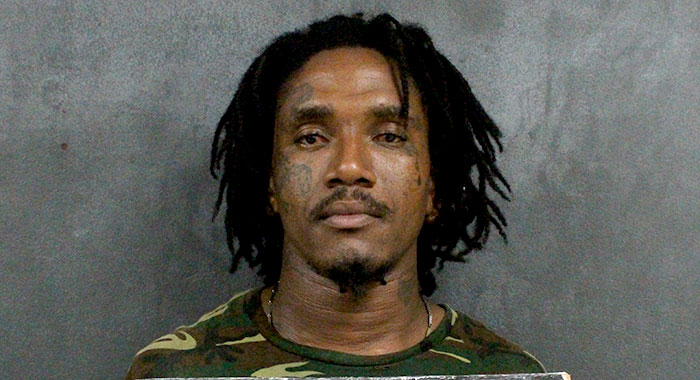 On Dec. 10, around 9:30 a.m., Richards, along with a party of police officers from the MCU, acting on information, went on duty at Campden Park to the home of Shadene Farrell, where they met the defendant.
Corporal 368 James was already there and handed over Primus to the officers, the prosecutor told the court.
Farrell was, on Friday, jailed for one year for harbouring the two escaped prisoners.
Samuel told the court that after his recapture, Primus was cautioned and he told the officers that he had escaped to get some attention.
He was taken to the Criminal Investigation Department (CID), in Kingstown, where he was further cautioned and informed of his rights.
Primus gave police a signed statement admitting to the offences.
He told officers that he was housed in cell B Block on the ground floor of the prison and had switched with a new prisoner.
The defendant told police that it took him and the other prisoner two days to cut through the roof.
"So he's in charge," the prosecutor commented about Primus swapping cells.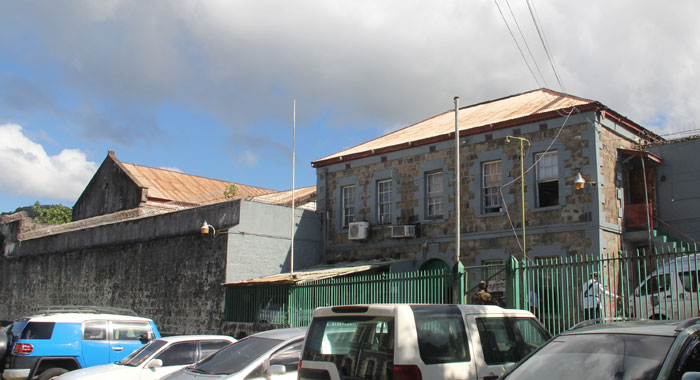 Primus informed the police that he slept in the other cell that night and went back to his cell on the Monday.
He further informed the police that they used a nipper to cut the galvanise and the sheets were used as barricades to block out the bunk area so that no one could see what was happening.
Primus further told police that he and his fellow escapee went through the roof about 3 a.m. and it took them about two hours to get off the roof of the prison next to VINLEC.
They then dug a hole under the concrete block fencing and escaped via McKie Hill.
Primus told the court that he called a female friend who dropped them to Lowmans Leeward in an area he is familiar with through Google Maps and went by a friend and stayed there until he was arrested.
When he was arrested, he had EC$560 and two Digicel SIM cards in his possession.
On Oct. 2, 2019, the Serious Offences Court jailed Primus for 16 months for escaping lawful custody at HMP between Sept. 30 and Oct. 1, 2019.
Primus gave himself up voluntarily after that first escape.