Defence counsel Kay Bacchus-Baptiste seems to be of the view that prosecutorial authorities are being unfair to Assistant Director of Public Prosecution Karim Nelson, who is charged with shooting her client.
Bacchus-Baptiste told reporters on Thursday, that Ashelle Morgan, one of two other persons allegedly present when Cornelius John was shot on April 13, should be jointly charged along with Nelson.
"I am so disgusted that an offence so great as shooting a man in his own yard and breaking his leg can only be slapped with one charge for Ashelle, two for Karim. A summary trial?" Bacchus-Baptiste told reporters on Friday.
She was speaking moments after Nelson, Morgan and John were arraigned and granted bail on various separate charges arising from the April 13 incident.
"In all my years of practice, these sorts of charges should be more serious charges, should be indictable — before judge and jury. You can't have one level of justice for some persons and another level for some others," the lawyer said.
Morgan, a lawyer, who is also a government senator and deputy speaker of the House of Assembly, is alleged to have assaulted John with intent to wound.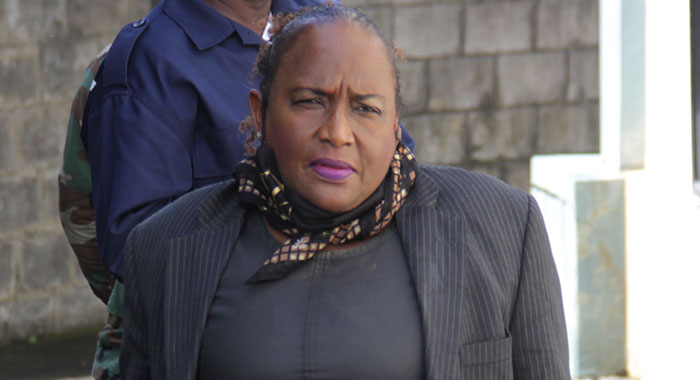 John has been charged with one count of using threatening words to Morgan and two counts of using threatening words to his wife, Nicole John.
All of the alleged offences reportedly occurred on April 13.
The lawyer noted that her clients' charges are on the same level as Morgan's and Nelson's.
"It is totally against all principles and rules of justice and I cannot see how the application of the prosecutorial code could justify those minor charges and his charges to be almost in the same category.
Bacchus-Baptiste, however, said, "once we have a proper judge, magistrate' she is confident that her client will be acquitted.
"But if I were defending Ashelle on that charge they bring against her, she would be acquitted…" Bacchus-Baptiste said.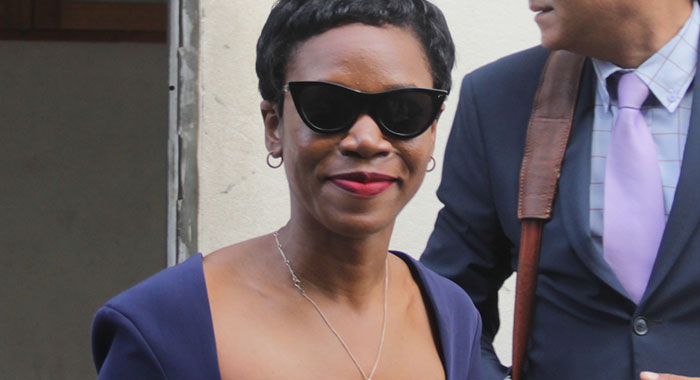 John has alleged that Morgan assaulted him by pointing a gun at him and threatening to shoot him if he called her name.
Asked to elaborate on her comments that Morgan would be acquitted were she her counsel, Bacchus-Baptiste said:
"I am an experienced defence attorney and I see the charge that they have brought and it was in the night, and she was dressed however she was dressed.
"They did not bring the charge that would be difficult to get away from: the criminal trespass. That's what started everything. Therefore, they also have to bring the charge of a joint enterprise.
"She is tied in with Karim. After Karim allegedly shot him on his leg, she pulled a gun and put it in his face, allegedly, and said, 'If you talk, I will shoot you.' So she is part and parcel of what Karim [allegedly] did.
"How could they not bring a joint enterprise charge with her and Karim? It is clear to me they are throwing Karim to the dogs. And if I were Karim, I would not use the same lawyer to defend me as she is using."
John has said that he was shot after an exchange of words with three people that he saw on his property.
He has said that each of the three was wearing masks, and some of them were wearing caps, but he was able to recognise Morgan by her physique, gait, and voice.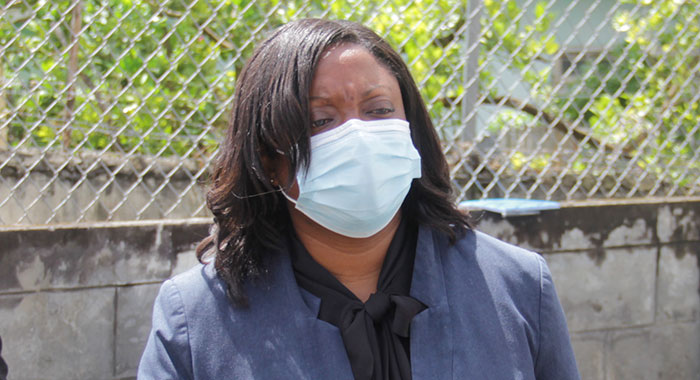 Bacchus-Baptiste said that she is not convinced that Director of Public Prosecution, Sejilla Mc Dowall has done all that she would have if the defendants were different [people].
"As I said before, this matter cries out for a joint enterprise charge. Can you imagine Karim being convicted and she (Morgan) being acquitted because they can't prove that she assaulted him and she walks? And Karim, who went there … with her — because there is no charge against my client for doing anything to Karim. None," Bacchus-Baptiste said.
She added:
"They tried very much to bring a charge for some cutlass and they tried, they interviewed the witnesses over and over, and when I say witnesses, it includes the police who came there and they just could not bring a charge for any cutlass. There was no cutlass there. So we are left with these little charges about threatening language."