Calliaqua Magistrate Zoila Ellis-Browne today (Tuesday), recused herself from hearing the charges in connection with the April 13 shooting of businessman Cornelius John, at his Diamond home.
"As magistrate for this case, I am obliged to recuse myself from this because Ms Morgan happens to be family counsel for me and, therefore, I cannot fairly sit in this matter," Ellis-Browne said.
She was speaking as Assistant Director of Public Prosecution, Karim Nelson and government senator, Ashelle Morgan, a lawyer, stood in the defendant's dock, the prosecution and defence having agreed to a joint trial for the duo.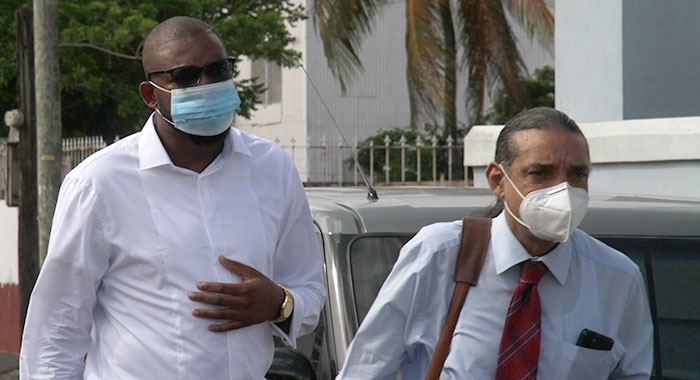 Ellis Browne transferred the matters to the Mesopotamia Magistrate's Court, for hearing on Aug. 27
Kay Bacchus-Baptiste, who is representing John in the charges against him, told the court that she had a watching brief in each of the matters in which Nelson and Morgan are defendants.
Wikipedia defines a watching brief as a method normally used in criminal cases by lawyers to represent clients not directly a party to the suit and to function as an observer.
The method is normally used to help protect the rights and interests of alleged victims of a crime, or also to protect a defendant from possible malicious prosecution.
Meanwhile, Ellis-Browne, also, for the same reason, transferred the matters in which John is a defendant, sending them for hearing before the Biabou Magistrate's Court on Aug. 20.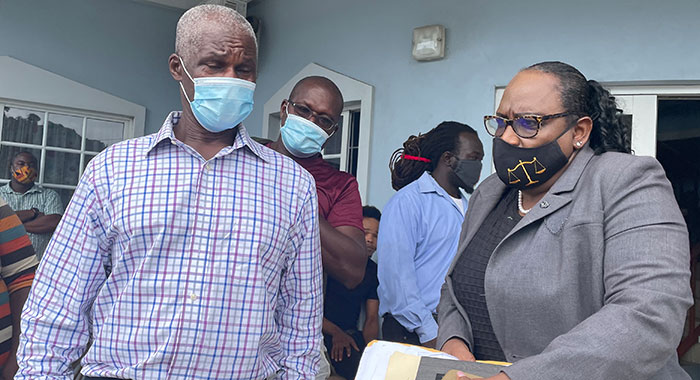 Director of Public Prosecution, Sejilla McDowall is representing the Crown in all of the matters.
Morgan is charged that she assaulted John, with intent to wound him.
Nelson is charged with wounding John and unlawfully discharging a firearm at him.
Meanwhile, John is charged with one count of using threatening language to Morgan and two counts of using threatening language to Nicole John, his wife.
All of the offences were allegedly committed on April 13, in Diamond.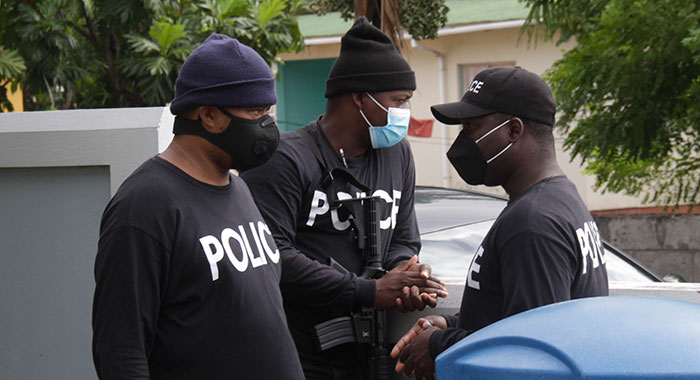 The three defendants pleaded not guilty to all charges against them when they were arraigned before the Serious Offences Court on June 27.
Morgan, Nelson, and Nelson's cousin and driver, Vernon Adams are alleged to have been at John's home when he (John) was shot in the left leg on April 13.
Also on Monday, Morgan appeared with new counsel, having retained Duane Daniel as her legal representative.
Counsel Ronald Marks presented Morgan and Nelson when they — as well as John — were arraigned before Chief Magistrate Rechanne Browne who transferred the matters from the Serious Offences Court in Kingstown to the Calliaqua Magistrate's Court. 
There was increased police presence outside the court for today's hearings.