The family of a slain detective has been waiting two years to find out how he was shot and killed in the line of duty.
However, one month after the son of a worker at the Residence of the Prime Minister died of injuries sustained during an alleged police chase, Prime Minister Ralph Gonsalves said the coroner's inquest into his death should be held "very quickly".
"It is really sick," the slain police officer's brother, Fitzbourne Chambers, a retired corporal of police, told iWitness News on Sunday.
Chambers said it is "embarrassing" that an inquest into his brother's death is yet to be held.
"You are talking about a police officer who got killed," he said, adding that he was not trivialising Weekes' death.
"Life is no different from life. I don't want to downgrade their situation," Chambers told iWitness News.
"But you have a police officer who was killed, another man was shot and you never made that sort of demand for an inquest and it is going two years. And look at the time this guy got killed. It's crazy," Chambers said.
Detective Sergeant Philbert Chambers, 30, was shot and killed in the line of duty in Campden Park, on April 26, 2020.
Chambers was shot and killed by Gleason Lewis, 36, during a police operation at Lewis' home, police said.
Lewis also shot and injured Constable 700 Verrol Sam, according to police.
Police returned fire, killing Lewis, they said.
An inquest is yet to be held into those deaths, more than eight months after Lewis' parents spoke at a press conference challenging the police account of what took place at their home.
The Lewises were not at home when their son and Chambers were killed, but the home was fitted with a surveillance system.
The police removed all the footage as part of their investigation.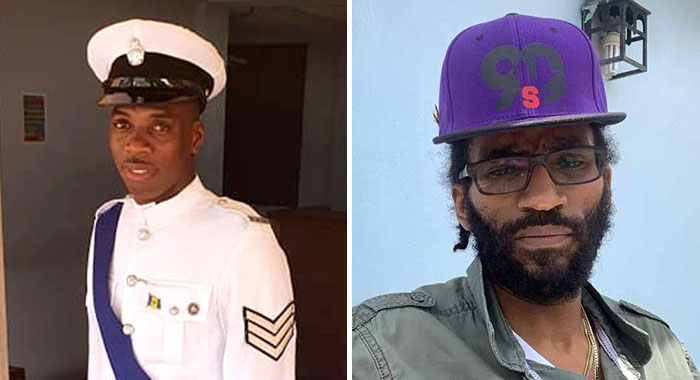 Meanwhile, on Feb. 6, Cjea Weekes, an 18-year-old motorcyclist, of Argyle, died at the Milton Cato Memorial Hospital, where he was being cared for after sustaining injuries on Feb. 2.
His mother, Natasha Weekes, who works at The Prime Minister's Residence, told iWitness News on Feb. 4, that Cjea had told her that a police vehicle ran him over as they were chasing him while he was riding his motorcycle.
The alleged chase began in Questelles and ended two miles away in Twenty Hill.
A civilian took the injured teen to the hospital in a private vehicle.
Police have said that the teen sustained his injuries when he accidentally fell from his motorcycle.
However, Ms Weekes told iWitness News that her son said that a police officer struck him in the chest as they attempted to stop him in Questelles.
They pursued him until he got to a dirt road in Twenty Hill "and then that is when they thing him with their vehicle so he fall and he end up under their vehicle and wrap up," she said.
Gonsalves spoke about an inquest into the teen's death on state-owned radio on Wednesday, three day after returning to St. Vincent.
"… I have been reading statements from the police," the prime minister said.
He said he wanted to get statements because he was going to speak to the attorney general.
"I have spoken to the commissioner about it already; that we need to have the coroner's inquest very quickly because he died in a sudden or unnatural circumstance."
He said that the Coroner's Act requires a coroner's inquest when someone dies this way.
"And there are one or two others, there are a few others," Gonsalves said, apparently referring to pending coroner's inquiries.
"… but this one, they have all the preparation, they have things ready from what I have seen, what I was sent."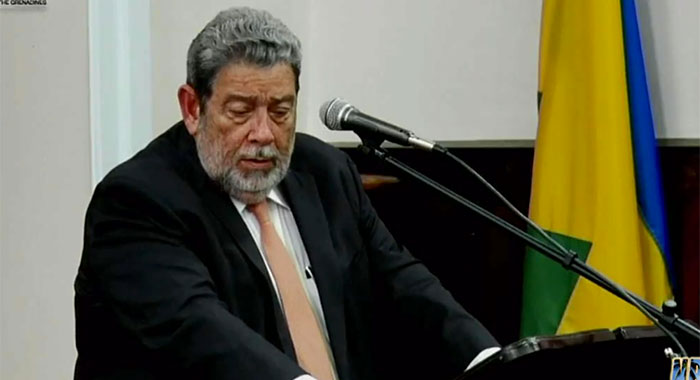 The prime minister said that before he left St. Vincent three weeks earlier he had requested that Commissioner of Police, Colin John "make sure that this matter is investigated thoroughly, like all matters…
"When a young man dies like this, you have to make sure that the investigation is thorough and every 'i' is dotted and every 't' is crossed and you get it to the coroner's court as soon as possible."
Also on Sunday, Chambers told iWitness News that the government has not been in contact with his family about an inquest.
"No compensation; nothing about the inquest. Nothing. I am waiting until the date. April 26 is going to be two years," Chambers said.
He said that he and his brother were discussing the matter on Saturday after hearing of the prime minister's comments.
"When we saw the post, we were like, 'This man can't be serious.' Nobody talked to my mom; nobody speaks to her, nobody calls my parents. It's been two years. Nobody shows concern."
The police chief told iWitness News on Sunday that the file regarding the investigation into the death of Chambers and Lewis has been submitted to the Office of the Director of Public Prosecution.