The Marriaqua Friendly Society, the nation's oldest and largest burial cooperative, is forging ahead despite the impact of COVID-19 and an especially large number of death benefits paid in 2021.
Of the 106 people who have died of COVID-19 in St. Vincent and the Grenadines, almost half were members of the society, which is commonly called "Bunpan", the nickname of its founder, the late Nathaniel Guy.
"COVID-19, along with the eruption of La Soufriere, has impacted [Bunpan], given the economic downturn," Reynold Bailey, Bunpan's treasurer, told iWitness News.
"In 2021, we recorded a record number of deaths — 513."
With each death benefit costing EC$5,200, the society paid out EC$2,667,400 in 2021 — its highest ever. Fellowship grants to members who were not in good standing at the time of their death, took the final figure to EC$$2,719,400.
The amount paid in death benefit in 2021 was EC$389,000 more than in 2020 and EC$218,200 more than in 2019.
As of February, the society had paid out death benefits for 37 people who died of COVID-19 as well as 12, whose deaths were related to the viral illnesses, taking the total to 49.
Despite the harsh economic times, Bunpan's members have remained faithful to its founding principles: pooling their resources to pay for members' funeral expenses.
"Strange enough, I think the income has been on par with the previous year," Bailey said, noting that the figures for 2021 had not been finalised.
"From members, we collected $3,406,000 in 2021 despite all the challenges. The society paid out EC$2.7 million in death benefits and EC$9,100 in fellowship grants — to assist with the burial of members who were not in good standing when they died," Bailey said.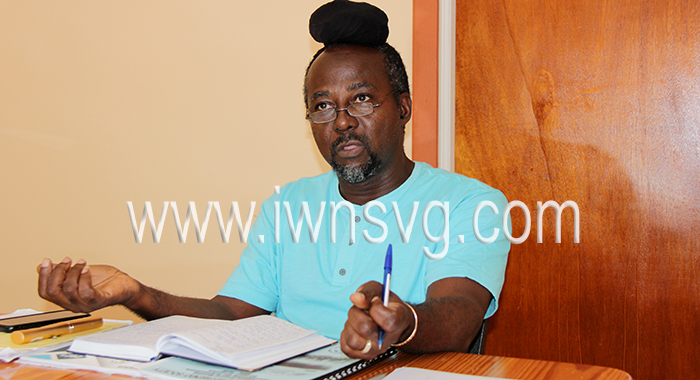 To some extent, Bunpan is a victim of its own success. It is so big that, statistically, it pays out more death benefits annually than any of its competitors.
Because of the high number of death benefits paid, the society has not increased the death benefit amount since 2011, when it was moved to EC$5,200.
Some members complain that the payout is just enough to meet the cost of a funeral.
"I have looked at it myself and what I discovered is that the funeral homes, I think because they know what Bunpan offers, they start their package at that number and upwards," Dollis Alexander, a Bunpan director told iWitness News.
Margaret Clarke, Bunpan's manager, has noticed over the years every time Bunpan increases the death benefit here, the cost of the funeral increases also.
But Alexander had a personal experience when her father died. The funeral home began showing funeral packages bordering EC$5,200.
"It was, perhaps, a strategy because later in the conversation, after I said, 'No. It cannot be this is what we get and everything goes to you.' They said, 'Oh, there are some little cheaper ones here.' So they try their own little psychology there."
A banking alternative
With many commercial banks charging for many transactions that used to be free, including a monthly tax on saving accounts, Bunpan's saving plan is an alternative.
Bunpan members can save up to EC$2,000 a month.
"Obviously, there is no interest to get, but you avoid what the bank does — the service charges," Alexander explained.
Bailey said that historically, people used to deposit money into their Bunpan accounts as a sort of informal savings plan.
"… and they will always look forward to Christmas time — end of year. Whatever excess they have, they will come and withdraw. Though it had not really been established or promoted as a savings plan per se, it has always been available and was used since back in the early days."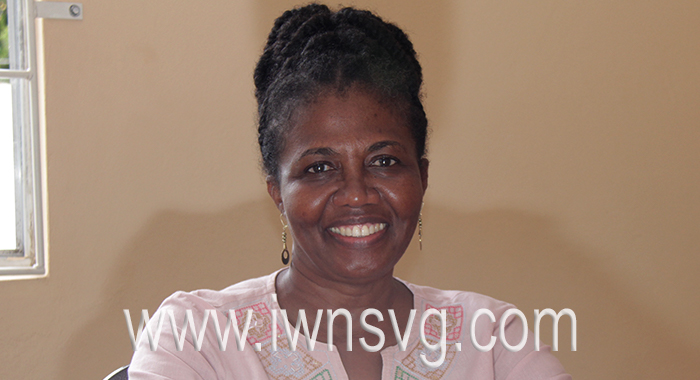 The saving plan formalises this and has been sanctioned by regulators, which has capped the monthly deposit at EC$2,000 a month.
Alexander said: "But the beautiful thing is, you don't go through all the ups and downs that you experience when you go to the bank. Nobody is gonna ask you for proof of employment, two pieces of ID and utility bills…
"So if you are 8 years or older and your parents want to save for you, all you need is your birth certificate when you join on becoming a member."
Bailey added that members do not have to limit their withdrawals to the end of the year.
"Once you have funds in excess of what is required to keep your account current —pay your death dues —you can come in and withdraw it."
Credit union competition
Clarke said that the society has seen its membership fall during the 35 years since she joined the staff.
In 2012, the society had 26,720 members — 13,989 of whom were financial, while 12,731 were financial. That figure fell to 20,576 in 2021, made up of 11,037 financial members and 9,539 financial members.
However, in 2019, the membership stood at 27,044 (11,591 financial and 15,453 unfinancial) and 26,718 in 2020 (12,955 financial and 13,763 unfinancial).
Before 2018, the management of the society did not count as members, people who had not interacted with the cooperative for five years or more.
However, in 2018, the board of directors decided that all members should be counted, hence the sharp increase in membership in 2019.
Clarke told iWitness News that with the introduction of the death benefit programmes at credit unions, Bunpan saw a fall in membership.
"I remember when I became an employee in 1987, the membership was in the region of 40,000."
The credit unions started offering a death benefit programme at a lower cost, Clarke said.
"So, we lost a lot of members then. Their advertisement was pretty catchy and appealing, where they said pay $20 a year and you get the same $5,000 we are offering."
However, Bunpan fought back, hiring two recruiters to go house to house.
Further, some people became disillusioned by the credit unions' offer, having not paid attention to the terms and conditions.
"… they were misled by the advertisement where they said pay $20 a year and they get $5,000. So they thought they just pay $20 and nothing more," Clarke explained.
It was not until people died that some members of the credit union realised that in addition to the death benefits payment, they had to maintain their credit union membership by buying shares regularly.
"So, a number of persons then started coming back [to Bunpan]," Clarke said.
But Venus John, who heads Bunpan's marketing committee, was of the view that if credit unions were to face the number of death benefits claims as Bunpan, their programmes would not survive.
"We had 500 deaths last year and one of them (credit unions) might have seven… We know Building and Loan stopped their death benefit," she said, referring to the century-old building society, which experienced financial problems after a run on deposits a decade ago.
"They couldn't sustain it. So I believe credit unions may have to make some changes too. And then they will see, well, it's not so easy."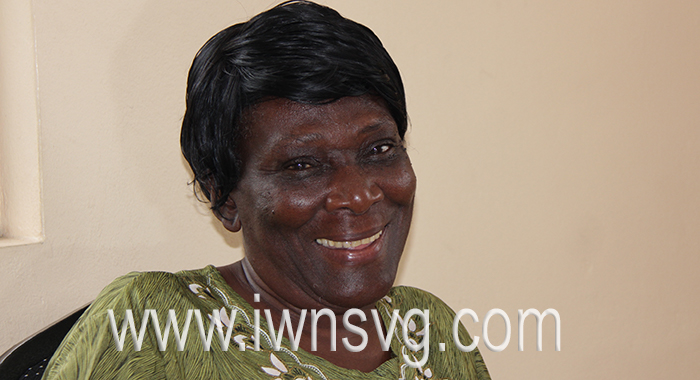 Bailey said that credit unions have other sources of income to subsidise their death benefit programme if it is overwhelmed.
"We are kind of limited in what we can do as a friendly society… If a credit union were to pay out what we paid out as death benefit last year — $2,719,400 — and they were to charge each member $50, they would have to have over 54,000 members, paying that money in order to just cover that cost…
"So, we focus on our situation and what we need to do. They'll do what they want to do, according to the resources, anyway."
John told iWitness News that one of Bunpan's issues is its aging membership.
She said that if one listens to and the obituaries and the deceased are around 70 years old, they are most likely Bunpan members.
"So, if we can get young people to join, that would be an asset to the society…"
Alexander said this points to a need to change the image of Bunpan.
"Bunpan has to be seen in a more positive light than, 'That is for old people.' So, in terms of even our operation, in terms of how certain things are done, need to be modernised to attract the young people to carry it forward another 60 something years."
Bailey added:
"I would dare to say that the business model of Bunpan has to change significantly. By that, I mean, members have always been the ones contributing to the death benefit. So, if there's no death benefit to be paid, the member doesn't pay. But if 1,000 people die in a year, then that burden falls on the members."
He said that members are complaining that the society's expenses are too high.
Bailey said that while the nature of friendly societies is that the more people die the higher the expenses, knowing this fact does not make members any happier about the expenses.
"Yes, that basic principle will remain, but what if, as a society, recognising that it's hardship nonetheless, we do something, whatever little we can to minimise the impact of these high numbers, if we have other investments, for example?"
Members returning
Bunpan's data suggest that the friendly society maintains a dedicated, though ageing membership, and that people are returning to the cooperative.
"More people are joining and re-joining and the new members exceed the number of persons recorded as dying," Bailey said.
2019 saw 1,317 people join or re-join Bunpan, with the 2020 figure standing at 1,230, compared to 1,375 in 2021.
And, as of Feb. 25, 292 people had joined or re-joined the friendly society this year.
"There is hope. The society has withstood the test of time from '54 to now," Alexander said of Bunpan, which is into its 68th year.
"So the mere fact that people are re-joining, it's perhaps testimony to even amidst the competition, they come back to base because Bunpan has always been there and shows much sign of a bright future for its members."
Bailey added:
"There's still a definitely interest in Bunpan despite the competition and the offers out there."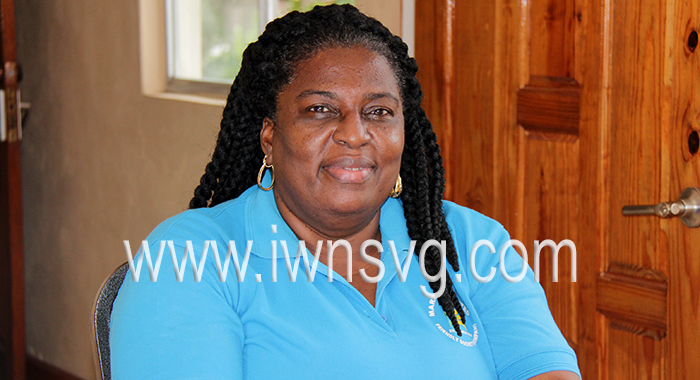 Meanwhile, Clarke, who oversees the day-to-day operations of Bunpan, said she believes that the interest in Bunpan would be maintained "especially among the poor people, for traditional and economic reasons.
"But I see challenges, because the same thing that Bunpan is offering, the credit unions are offering — death benefit, scholarship, social outreach.
"So the competition is really, really tight, which means going forward, there would have to be some significant innovations, and initiatives."
Bailey said that the society generates some interest on its deposits.
"Interest these days is like nothing. Whatever deposits we have, we try to maximise our interest, earnings on those. But you know, you're getting 1.5%."
He said that sometimes banks only pay interest because Bunpan is a non-profit organisation.
"Hardly you get anything above 3% on monies sitting in an account," said Bailey, who has a background in accounting.
He said that the interest, though small, forms part of the society's income and noted that there are operating expenses to be taken care of.
"So at the end of the day, you want to have a situation where you're not going down in a hole; you're at least staying afloat, or recording a small surplus of sorts to sustain your operations."
Social outreach
In keeping with the principles of members benefiting from their own contribution, over the past 30 years, Bunpan has awarded 51 scholarships to students.
The scholarship, which pays EC$1,400 per student per academic year, is designed to fund the students' secondary education, and two years of post-secondary training.
In addition, Bunpan pays the scholarships recipients' external examination fees, both at the secondary and post-secondary levels.
"But their families, who have applied for them, must be members in financial standing and must retain their financial position throughout this scholarship," Alexander said.
A child's Bunpan membership qualifies him or her to apply for a scholarship.
Also, as part of its social outreach, Bunpan donates to community Christmas activities in Marriaqua, and supports a number of charities, namely, Voice of the Disabled, St, Benedicts Children Home, and the Salvation Army.