The Carnival Development Corporation (CDC) said, on Wednesday, that it would pay, this weekend, prize monies from Vincymas 2022 — seven months after the festival ended.
The announcement came days after soca artiste Magikal, who said the CDC owes him EC$8,000 in prize money, raised the issue publicly.
On Tuesday, Magikal, who placed third in Soca Monarch 2022, told iWitness News that the CDC was disrespecting carnival makers by failing to update them on the payment of prize monies.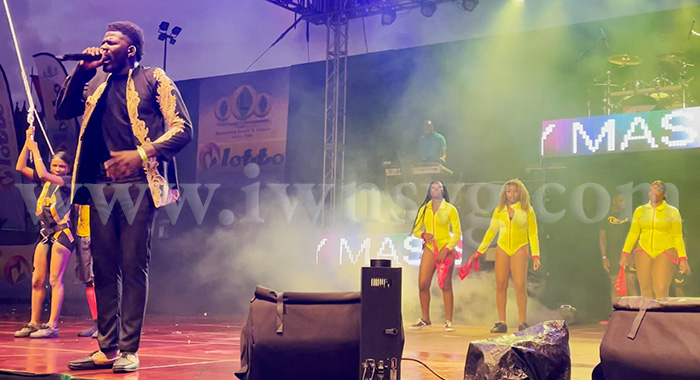 The CDC responded via a statement, on Wednesday, apologising for the delay and announcing that the prize-giving ceremony will be held this weekend.
In the statement, CDC chairman, Ricky Adams said that when the decision was made to hold Vincymas 2022 — after a two-year hiatus because of coronavirus pandemic — the CDC was "fully aware that the scale of the festival and the restrictions still surrounding travel to the island would not allow for significant foreign participation.
"We also needed to provide additional support to our components due to the reduced scale of the festival and the continued level of uncertainty that existed at that time."
Adams said that all of this, coupled with the reduced sponsorship and financial support that was made available to the CDC, had a financial impact on the hosting of Vincymas 2022.
He said that for many years, the CDC has looked forward to hosting the prize-giving ceremony in the months immediately succeeding the festival, but access to finances to meet this commitment in 2022 was delayed.
"We have been advised that funds will be made available this week, and we look forward to hosting the prize-giving ceremony this weekend. All winners would be advised accordingly," Adams said.
He continued:
"I assure you that the CDC fully respects all of the components of Vincymas, and all of the players who strive over the years to make Vincymas the experience that it has been for all of our locals and visitors to these shores.
"We sincerely apologize to the component members and all who have been affected by this delay."