Opposition Leader Godwin Friday has, for yet another time, called on the Ralph Gonsalves government to address homicides in St. Vincent and the Grenadines as the violence that pervades the country touched him personally in Bequia.
He spoke on Monday as he mourned the "execution-style" killing of his cousin, businessman Frankie Gooding, 60, of Bequia, on the northern Grenadine island Saturday night.
Police said that at about 7:30 p.m., Saturday, Gooding and a friend were boarding a vehicle when an assailant approached and shot him.
He was taken to the Port Elizabeth Hospital for medical attention, where he subsequently succumbed to his injuries, a police press statement said.
Police have released a 13-second video clip of the shooting, saying that it is being circulated on social media.
They are asking the assistance of the public in identifying the assailant.
People with information that can assist in the investigation are asked to telephone 1-784-457-1211 ext 4816; 1784-456-1810 1784-457-1211 ext 4810/4881; or any police station or police officer they are comfortable speaking with.
The video clip released by police begins with the assailant standing over Gooding and pointing what appears to be a gun at him.
The video has no audio and the assailant appears to discharge the apparent firearm, as the taillight of a truck moved out off the screen.
The assailant, who is wearing a hoodie, then runs away.
However, iWitness News has seen a longer version of the video, which begins with two men standing before one moves offscreen, apparently to enter the truck.
The assailant then approaches and appears to shoot Gooding who falls to the ground and the truck drives away.
The assailant then stands over Gooding and appears to discharge the firearm again before running away.
iWitness News was reliably informed that one of Gooding's friends met him at his minimart, Azie's Mini Mart, about 7 p.m. Saturday.
Both men had a conversation and the friend invited Gooding to a restaurant.
Gooding locked up the minimart and the friend entered the driver seat of a pick-up truck.
As Gooding was about to board the vehicle, the friend is said to have seen someone running behind Gooding and alerted him to this.
As the friend raised the alarm, gunshots rang out and Gooding fell to the ground.
Another man attempted to revive Gooding but was unsuccessful, and he was transported to the Port Elizabeth Hospital, where medical staff pronounced him dead and observed what appeared to be gunshot wounds to his face.
iWitness News understands that Gooding was scheduled to leave St. Vincent on Sunday for the United States, where he is also based.
Police ruled the death the second homicide in the country this year, thereby not counting among the figure, the two people that they have shot and killed.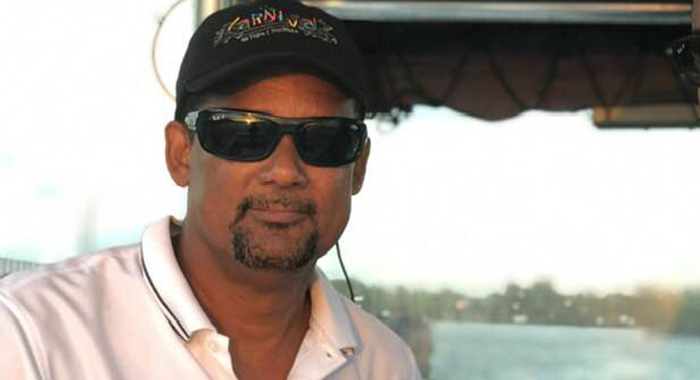 'terrible shooting … shocks the entire nation'
Speaking on his weekly radio programme on NICE Radio on Monday, the opposition said the circumstances of the "terrible, terrible shooting … shocks this community, shocks the entire nation.
"This is a terrible tragedy to have occurred here in this community, or any community in St. Vincent and the Grenadines to anyone, to any family," Friday said.
He was speaking for yet another time, merely weeks after he addressed the nation on crime and violence and urged the government to do more, even as the country recorded a record 42 homicides in 2022.
Friday said crime and violence is generating fear among Vincentians who feel that they cannot be safe on the streets of the country.
"And that is the pervading fear throughout this country," he told listeners.
"A cousin of mine called me last night to extend condolences and to express her fear and to say that basically she locks the doors, her windows. She's afraid in our own home here in Bequia. How did we get to this point?" he said.
"We speak about crime and violence as though it is something that is for other persons that it's somewhere off in the distance. But we have warned over and over again it's not just a group of a few bad elements that are doing certain things," Friday said.
"This comes right home to you. It has to me and my family over the weekend and other families throughout this country have been mourning and crying weekend after weekend about this terrible blight that is plaguing our country."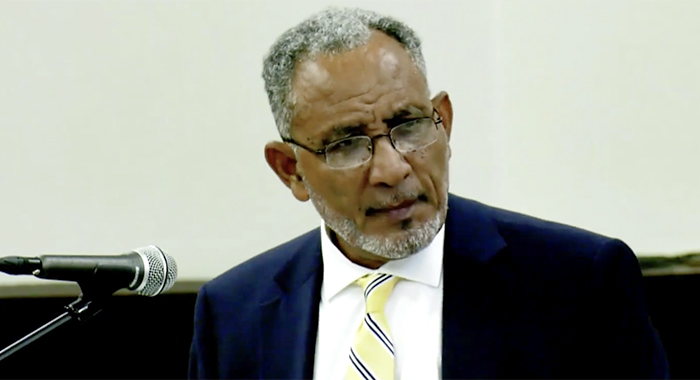 He said that in the face of this reality, the government "basically waves its hand and sort of suggests that somehow there's nothing that you can do about it, that crime is everywhere.
"We know that," Friday said, adding, "Illness is everywhere but you have hospitals and some people recover elsewhere more than they do here in St. Vincent and Grenadines.
"We have to put policies in place to deal with these problems. And when it touches you, you feel it more keenly. That is something that I know that we have been dealing with throughout this country and we have been speaking about that something needs to be done. "
He said people have to get the assurance from the government "that they understand that this is a problem that can be addressed.
"It can be tackled if they are proactive about it and if they feel that there is something that can be done. But if you think there is nothing that can be done, then get out of the way."
The Grenadines has not recorded many of the serious crimes that are often recorded in the main island, St. Vincent.
However, Friday said that Thursday night a young woman in Bequia went home from work and was waylaid by someone who stabbed her.
"And she wound up in intensive care in the hospital and Kingstown," he said.
Then, on Friday, there was another stabbing in a bar in Ocar, Hamilton.
That person also had to be rushed to hospital in Kingstown.
"And then on Saturday, the execution-style gunning down of a businessman, a family man at his home, his business place in this community, in this country," Friday said.
"This is very raw for me and I will speak more about it as time goes on. And our prayers must be with the family of those who suffer this kind of violence and certainly with the wife and the children of the most recent victim, my cousin," he said.
This article was edited to correct Gooding's age.