St. Vincent and the Grenadines Sailing Association, in conjunction with World Sailing's Steering the Course initiative, has trained eight new sailing instructors/coaches.
Sailors from St. Vincent, Canouan and Mayreau, as well as Trinidad, attended the six-day, all-female course run by Coach Hannah Stodel, at Blue Lagoon Hotel and Marina, St. Vincent. Stodel is a four-time world champion and three-times Paralympian and covered the skills of instructor, race coach and regatta management both in the classroom and on the water.
"I'm really proud of them all, the wonderful team environment they created and I look forward to following their sailing journeys as individuals and as an awesome team," Stodel said.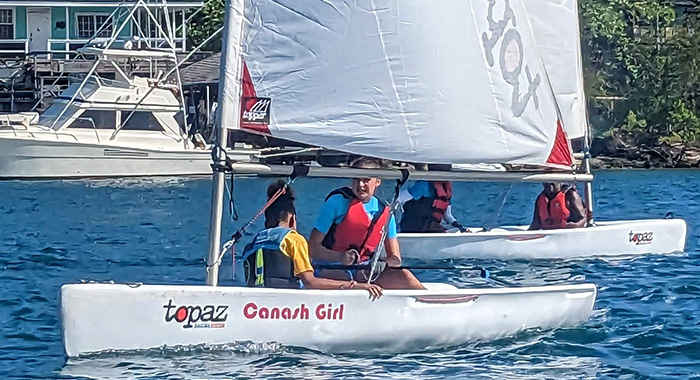 Jenny Trumble, president of the Sailing Association said:
"This continues the SVGSA commitment to grow sailing for fun, competition and for vocation. It's hoped that these new coaches can pass on their new found knowledge back at their clubs and maybe open up employment opportunities for them in the resort and yacht charter sectors."
The new Level 2 coaches are Tegan Deane, Mia Bailey and Scarlett Hadley.
The new Level 1 Instructors are Aliyah Forde, Lorna Bacchas, Vanessa Hadley, Jennifer Deane and Lisa Gaymes.