Magistrate John Ballah had jailed the teen who said he entered a woman's house early Sunday morning because he wanted to ask her to let him live with her.
Ballah sentenced the teen, Oran Bute, 18, of Redemption Sharpes, to seven months in prison although his lawyer, Jomo Thomas, said there were concerns about the teen's mental health and that his actions were a cry for help.
The magistrate denied the lawyer's application that the teen be sent for a psychiatric evaluation before the court passed sentence.
The lawyer said that Bute is from a family that has a history of mental illness and could be displaying early signs of psychiatric distress.
On Monday, the teen, who was then unpresented, pleaded guilty to a charge that on Sept. 3, he entered the dwelling house of Jeanne Dunbar, of Cane Garden, with intent to commit an offence, to wit theft.
According to the facts, on Sept. 3, about 7:30 a.m., Dunbar's husband left home for work and she and the children were in their respective rooms.
While Dunbar was in her bedroom, she heard a noise coming from outside and thought it was her children.
When she went outside, she saw Bute in the house and he followed her downstairs when she ran there.
Bute stayed at the property even after Dunbar told him that she would shoot him and was still there when her husband arrived seven minutes after she telephoned him.
The intruder was still at the property when the police arrived sometime later. According to the reports, he was not aggressive toward the occupants of the house, did not threaten them and also did not steal anything.
Bute told the court that he did not break into the house. He said the door was unlocked and that he knows Dunbar, through his father and had gone to the house before to deliver furniture.
Dunbar, however, said that while she knows Bute's father, she has never been to their furniture shop.
At the arraignment, Ballah said he would adjourn sentencing to Tuesday to hear from Dunbar about the impact of the incident on her and her children, aged 6 and 8 years.
On Tuesday, Dunbar told the court that she was scared as a result of the intrusion and her children, who were now beginning to sleep in their room, had slept in her the night after the incident.
She said that when she goes into the shower, she locks the door and double checks that the doors are closed.
"I was scared for my life," she said, adding that she opened her bedroom door and saw the bare-chested Bute looking through her son's medicine chest.
"I asked him what he was looking for. He said he was looking for something and coming towards me. I ran downstairs and the young man coming behind me," Dunbar told the court at the sentencing hearing.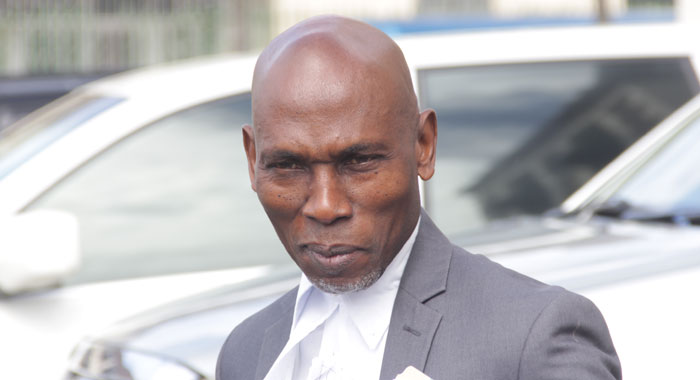 In mitigation, Thomas said that the situation was "unfortunate".
He told the court that the teen turned up to the house and turned the lock and the door was opened and he walked in.
The lawyer said that what is significant from the facts of the case is that Bute said he wanted to ask Dunbar to let him live with her.
"Now, it would seem to me that rather than this young man who intruded into the house being an aggressor, that this young man was, in essence, somebody who was crying for help," Thomas said.
"It is obvious to me that this young man has problems — may well be mental problems. Miss Dunbar said she saw him, she walked over to the kitchen, the young man was walking behind her," the lawyer said, noting that the complainant did not say that the teen ran behind or threatened her or any such thing.
"Beyond that, after being discovered, he didn't try to run out the house. The facts said the husband took about seven minutes to get back to the house, the wife didn't stick him up and tell him not to leave and he remained there.
"All of that tells me this was not an intruder with malignant intent. It was someone who was literally asking for help. As he said, I was only getting to ask her to live with her."
The lawyer said Bute told him that he had gone to the house before to deliver furniture.
Thomas continued:
"At the risk of raising something which is not normally talked about in SVG, I will raise it nonetheless: that this young man is from a family that has a serious mental health issue. And I don't want to go into the issues extensively except to say that more than one person in this family has mental health issues — uncles, grandparents — and that may be what we may see playing out here".
Thomas said he was sure that if he or anyone opens a door in their house and sees an intruder, they, too, would be startled.
"I may respond forcefully and angrily," he said, adding that the Court of Appeal has said that "a different modality, a different course of action should ensue when state authorities are confronted with people with mental problems.
"And I just want the court to pay some attention to those kinds of mental issues. It may not affect you; it may not affect me or anyone in this courtroom but it affects a significant number of Vincentians," the lawyer said.
"We know that whenever the assizes are held there are scores of people waiting for trial who cannot go to trial because the court finds them unfit to plead or have not gotten the requested psychiatric evaluation," Thomas argued.
"I want to put all that before the court and say before sentencing, a psychiatric evaluation may be in the best interest of all of us. In fact, we know he is 18, does not have a criminal record, he didn't threaten anybody in the house, carry a weapon, didn't run away when confronted, didn't assault anyone. All of these are crucial elements that the court should keep alive when about to pass a sentence."
After hearing the lawyer's submission, the magistrate asked him about Bute's participation in the society.
Thomas told the court his understanding, from speaking to Bute's mother, is that he works at his father's carpentry shop.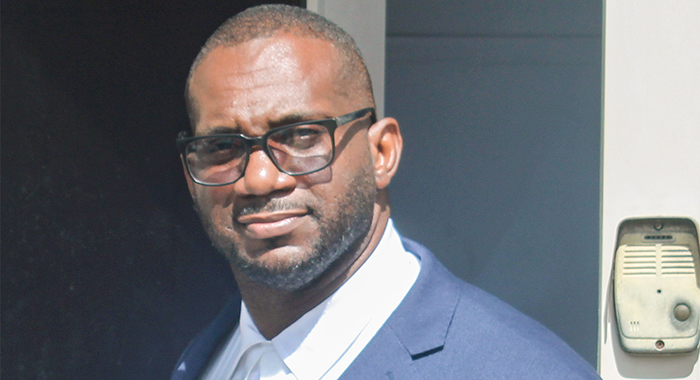 Ballah then said:
"I hear you on the issue of maybe the court should have a psychiatric evaluation. I have seen nothing that suggests to me that I should do that. What I would like to hear from you is your position in relation to how the sentencing guidelines affect him. Which is what I like to follow."
Thomas then said he thinks the court should proceed according to the guidelines.
"I laid out what I think are the mitigating and aggravating features of both offence and the offender," he said, noting that Bute walked into a private home and was confronted by the residents.
The lawyer said that breaking into and entering the property of a citizen is serious
"On the other side of the ballot sheet, there are a number of other things that represent him to the court," Thomas said, noting that Bute is a young, first-time offender, who may have mental health problems.
He noted that Bute did not harm or threaten anyone.
"But I strongly believe, having interacted with this young man and having only interacted with him for 10, 15 minutes, that he has some mental issues. Maybe it would become clear in the weeks, months and years ahead and then we may want to pay attention to it then," the lawyer said.
The magistrate established a starting point of 20% of maximum seven-year custodial sentence — one year and four months
He noted that Bute was a first-time offender and deducted three months for this and a further three months because of his age.
He granted him a further three months remission representing the one-third discount for his early guilty plea, to arrive at a final sentence of seven months in prison.