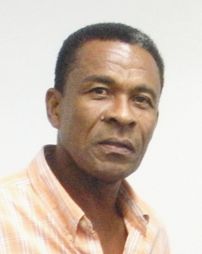 This country's newest diplomat has defended himself against opposition criticism of his appointment.
"Mr. Cummings, please, please, allow my father and brother to rest in peace," Fitzgerald Huggins, who will soon become this country's consul general in Toronto, said on radio Thursday.
He was responding to comments by opposition lawmaker and West Kingstown representative, Daniel Cummings, made earlier in the week on a radio programme.
Cummings had said that Huggins continued to support the Unity Labour Party, although his late brother could not find work in St. Vincent and the Grenadines and had to take up a senior position at the electricity company in Dominica.
"I just want to tell those guys that they are not going to shake me with those attacks," Huggins said on another radio station.
"So, if they want to make me stronger, keep attacking me. I depend on those kinds of attacks to make me stronger. I just want to put those things out there. My money is mine; I made it honestly –that is very, very key. I could get nasty if people want me to get nasty," the former executive at a telecommunications company said.
"First, I've always been honest, and I believe that is why people trust me," said Huggins, whose "Drop ah Dollar" campaign raised EC$11,000 towards the construction of the Argyle international airport.
"I just want to put those things on the record, because I think it is about time we stop beating up on everyone who tries to have a different opinion, who tries to make a way in life.
"And as soon as somebody rises up and starts to air their voices, some persons who believe they have an authority on speech and on radio in St. Vincent try to shake them down, especially if they don't speak the language they like to hear. I just wanted to put those things out," Huggins said.