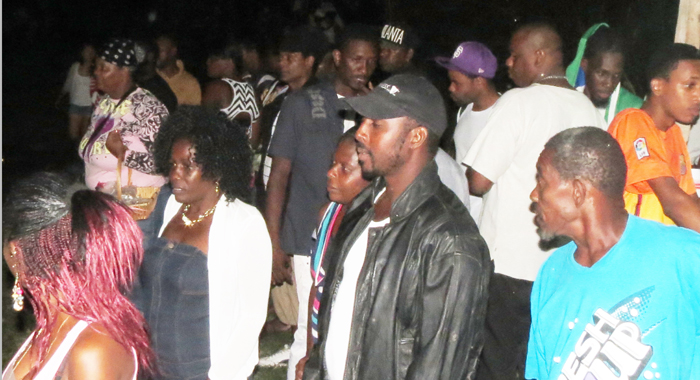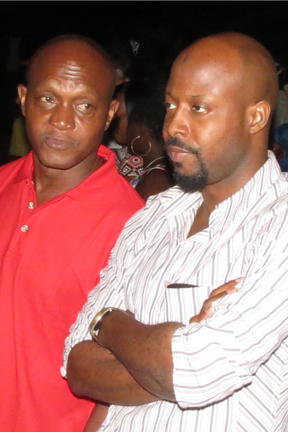 The time will come when floodlights will be a permanent fixture on playing fields in North Leeward, says lawyer Carlos James, who hopes to be the ruling Unity Labour Party's candidate in that constituency in the next general elections.
James gave the assurance to residents in the North Leeward community who came out to witness the staging of the first ever night football tournament in Rose Hall, last Saturday.
The event, which was spearheaded by James and the Rose Hall Cultural and Development Organisation, saw teams from Chateaubelair, Petit Bordel, Rose Bank, Rose Hall, Troumaca and Spring Village participating.
When the competition ended just after midnight it was the home team, Rose Hall Jam Down, which proved more skilful, emerging winners of the tournament.
A formidable challenge from Chateaubelair Combine saw them taking the second place position, while colourful playing from Rose Bank All Stars allowed them to clinch the third place spot.
The event organisers made use of a temporary flood light facility through the assistance of the Unity Labour Party's Star Light to host the historic event.
"I am pleased with the positive response from persons from the various communities who supported this initiative. What we are seeing here is the first stage of a process which will at some point see more upgraded facilities in the North Leeward community," James said.
Playing fields in Cumberland and Petit Bordel, James said, can be upgraded to accommodate night matches.
"We are in for some exciting times in North Leeward," James told the enthusiastic gathering.
"We all have a role to play in the development of the North Leeward community and I can assure you that at some point we will have some of the best facilities in the country situated right here in North Leeward, James further stated.
James noted that the event is an important starting point for some of the programmes that he expects to unfold in the North Leeward community under what he considers the "Youth-on-the-Block Project".
"We have youngsters out here at midnight playing night football and displaying a high level of sportsmanship and discipline, instead of being somewhere on a block getting up to mischief. Initiatives such as these augers well for the development of the communities these youngsters represent and they go a long way in stifling delinquency among the youth," James said.
Selwyn Patterson of the Rose Hall Cultural and Development Organisation said the event is now expected to be a fixture on the sports calendar in North Leeward.
"We want to make this an annual event. It was a fantastic opportunity to bring all the communities together and we are expressing our thanks to all the persons who made this event possible," Patterson said.