Politicians on the Government and Opposition sides on Saturday told mourners in Rose Bank to use the death of five persons there in the Christmas floods as incentive to begin treating each other better.
Four of the five persons — Walsy Nanton, Horna Nanton, Bernard Nanton, and Hazel Nanton-Baptiste — were buried in a joint funeral in the North Leeward district on Saturday.
The fifth, Yannick Bartholomew, was buried in Barrouallie on Thursday.
(See also: North Leeward buries four disaster victims)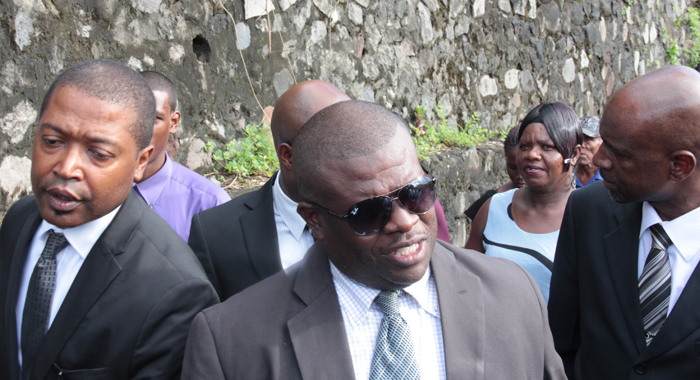 Speaking at the funeral in Rose Bank, MP for North Leeward, Roland Patel Matthews, an opposition lawmaker, said that as far as he knows, it was the first time that the constituency was burying four persons at the same time.
"We in this area should take this as a wake-up call," he said, noting that since the tragedy occurred on Christmas Day, resident will never forget it.
"There must be a special reason for that. And, as the Prime Minister said, maybe the Nantons have sacrificed their lives so that we who are living can do better, especially in the way we threat each other," Matthews further said.
"I want to say to the people, especially of the immediate surroundings, you have to use this opportunity so that we can threat our brothers and sisters better. We have to be there for each other; we have to be our brothers and sisters' keeper, because the Nantons' lives is like a sacrifice for all of us to do good," Matthews said.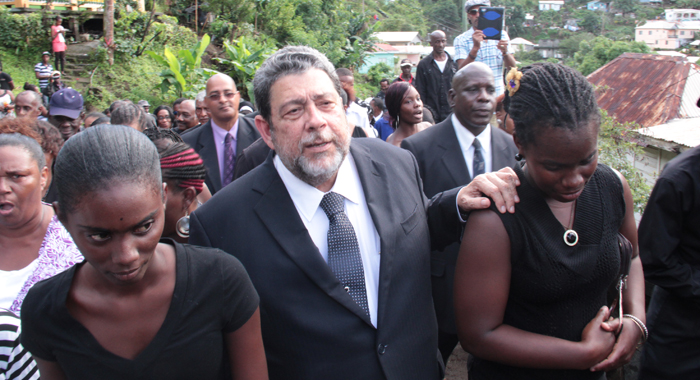 Speaking earlier at the funeral, Prime Minister Ralph Gonsalves noted that persons from three generations of the family were being buried.
"We have to help the immediate family in healing. This is a terrible, terrible loss for them," he said.
He noted that Nolisha Miller, lost her mother, grandmother and grandfather in the tragedy.
"I don't think you would want to wish that on anybody at all," Gonsalves said.
He also spoke of his own loss, when one of his sons died young.
"I stayed in the house where I was in the United States for a month. I didn't go out. I read about bereaved parents, I had friends talk to me, I read the Bible.
"You have to come with terms with your loss in yourself. But people have to help you. And we have to provide the support, all of the support for the family. They have to know that we love them, that we care for them, that we care for those who have died and that we are going to try to be different and better," the Prime Minister said.
Gonsalves noted that it is part of the nation's tradition to bury its dead in a solemn way.
"But beyond that solemnity in which we celebrate their life, each of us have to take away an important lesson. And that lesson must be, to do better ourselves, and to live better with our fellowmen and women," he said.