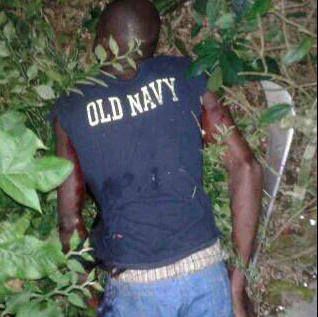 A verdict of "death by misadventure" has been returned by the coroner's jury, following the shooting death of Greiggs resident Alex Matthews in January.
The office of the Director of Public Prosecution said in a press release on Friday that the five-member jury, sitting with Coroner Rickie Barnett on Tuesday returned a unanimous verdict of death by misadventure following a two-day sitting at the Mesopotamia Magistrate's Court.
Matthews was shot by an off duty police officer, Cuthbert Morris, during an incident at Greiggs on the Jan. 16.
Initial reports were that Matthews, who has had mental problems in the past, was attacking a woman and the police office shot him in an attempt to protect the woman.
A photo of the deceased taken shortly after the shooting and circulated via new media, shows him lying, presumable dead, next a cutlass (machete).
"The decision of the
Coroner's Inquest confirms that there was no criminal wrong doing that caused the death of Matthews," Director of Public Persecutions Colin Williams said in the release.