A muscle injury has "seriously affected" the mobility of Prime Minister Ralph Gonsalves and could see him travelling to Cuba for treatment, his office announced on Monday.
"Prime Minister Dr. Ralph Gonsalves has sustained a muscular injury to his right thigh which has seriously affected his mobility. The muscle that is injured is called the rectus femoris," the Office of the Prime Minister said in statement.
Gonsalves is being treated at home by a team of medical experts, including orthopaedic surgeon Dr. Charles Woods, physiotherapist Denis Byam, and Gonsalves' personal physician, Dr. Elsworth Charles.
"The medical team has advised Prime Minister Gonsalves that recovery from this illness cannot be unduly rushed. He has been further advised to seek treatment abroad, and he is examining the possibility of treatment in Havana," the release said.
"More information on this development will be released as it comes to hand."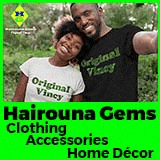 As a result of the injury, changes have been made to the delegation attending the 69th General Assembly of the United Nations.
Gonsalves and his wife, Eloise Gonsalves, will no longer be part of the delegation.
Instead, Minister of Foreign Affairs, Sen. Camillo Gonsalves, will head the delegation, and will deliver the country's address to the UN on Saturday.
Sen. Gonsalves will conduct all scheduled bi-lateral meetings, and will represent Prime Minister Gonsalves at all related meetings, including a panel discussion to be hosted by the United States Congressional Black Caucus, scheduled for Friday in Washington DC.
Minister of Agriculture, Saboto Caesar, will join Sen. Gonsalves, at the town hall meeting slated for Saturday, at the Friends of Crown Heights auditorium in Brooklyn, New York.
In April, the Prime Minister was confined to his official residence, for rest and recuperation as a result of an injury to his ankle.
In May, two weeks after he was ordered to rest, Gonsalves underwent a surgical procedure in Europe to correct a "niggling pain".
"You may recall two years ago that on my way to the Middle East I developed a problem and had to seek medical attention in Barbados. And I had a small surgical procedure done.
"Well, I felt a few weeks ago a niggling pain where the procedure was done and I went to the person who did it in Barbados and he reviewed it and said to me that he understands what has happened and he'd have to do another minor procedure at the same place," he later told reporters.
In July, he was seen walking with a slight limp, and told reporters that the problem was his knee.
"I injured it. I have to be more careful. But not injured it severely, I'm alright," he said then.
Gonsalves turned 68 on Aug. 8 and has been prime minister since March 28, 2001.