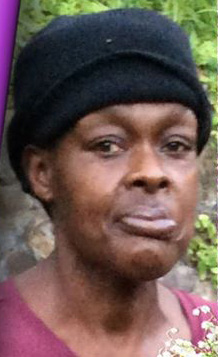 An intruder into the home of a mentally challenged woman in Vermont in the pre-dawn hours of Friday morning demanded that she had sex with him, then chopped her and her mentally challenged companion when they protested.
The intruder set the house on fire before fleeing.
Related: Mentally ill woman found dead in burnout house in Vermont; male companion injured
The mentally challenged woman, 46-year-old Sandra Browne, did not survive the ordeal.
Her companion, 74-year-old Vulton Grant, sustained an injury to his head and burns about his body, and is in hospital.
Villagers in Vermont say that Browne was repeatedly a victim of sexual assault.
Grant said that the intruder entered the house and told Browne that he wanted "wife" (sex).
Grant then told the intruder to go to a community in northeastern St. Vincent and look for a woman there.
The intruder then attacked the couple and set the house ablaze.
Police say Browne died around 1 a.m. Friday.
The two-storey timber and concrete house and its contents were destroyed by the fire.