Vagrants were living in the buildings in Kingstown that were gutted by fire on Sunday, Minister of State in the Ministry of Works, Sen. Julian Francis has confirmed.
The fire, the second in the city in a week, gutted three otherwise unoccupied government buildings, including one that dates back to the nation's colonial past.
Francis told SVGTV News on Monday that the fire spread from the old administrative building behind the building that formerly housed the Treasury and spread across the overpass then gutted the old Treasury Building.
The building that formerly housed the electoral office was also destroyed.
Francis, however, said none of the buildings housed government offices at the time of the fire.
"There may have been some files in there — old files and paper that had not yet been taken out," he told SVGTV.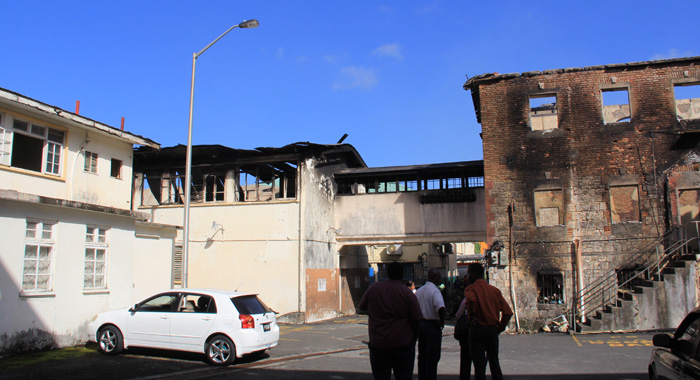 "But we know for a fact that vagrants had invaded the buildings and the police were working on that, trying and get them out. We have no idea as yet as to what caused the fire. I believe must be a mishap by a vagrant. You know what their activities are like."
One person who frequently uses the access road behind the Central Post Office in Kingstown told I-Witness News that vagrants were also living inside the old Treasury Building.
The persons said that the vagrants seemed to have gained access through a window, then opened a door at the back of the building.
Francis said that the government has decided to demolish the structures and barricade the area to make it look "presentable".
"Particularly the old brick building. That heat that was in that, you never know what can happen. There could be collapse later on because that is an ancient design," he said.
Francis said that plan were afoot before the fire to fix the entire area.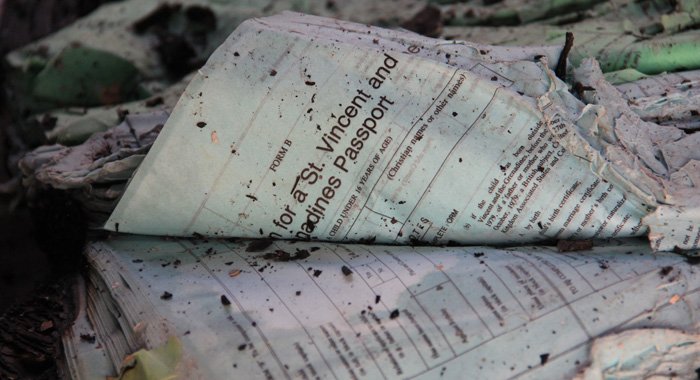 "And this will just speed it up. So we are moving very soon to take the buildings down and get the buildings barricade," he said, adding that the plan includes the incomplete building acquired by the government after the collapse of insurance company BAICO some years ago.
"And the plan will be the entire block. That is, the old Treasury building from the Post Office down to NCB, including British American property and the old Government Printery," Francis said.
Meanwhile, workers at the Income Tax and Registry Department, located in two separate buildings nearby, were sent home on Monday while their officers were cleaned of smoke.
Francis praised the response of the fire fighters, saying, "The Fire Department did well to keep it just to those three buildings."
Related: