(Scroll for video)
The ongoing terrorizing of 70-year-old farmer Hugh Stewart continued on the weekend.
Stewart's office building and a packing shed in his banana field were burnt down and some 300 bunches of banana at his farm in Collins, Marriaqua were cut from the trees and left on the ground.
He told I-Witness News on Tuesday that he suspects arson in the blaze since there was no electricity in the office building.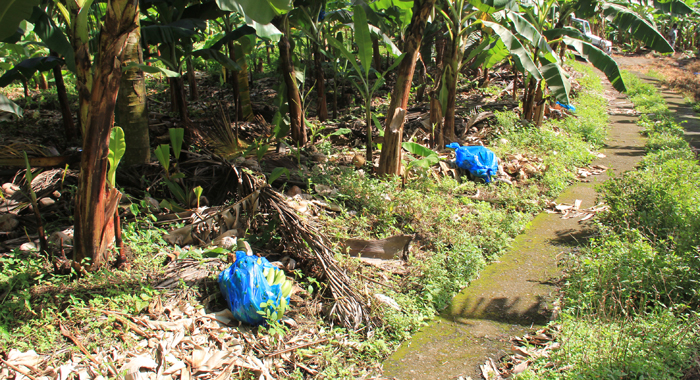 Stones were also thrown at Stewart's house, resulting in damage to two panes of glass.
Stewart found a gun in a storeroom at the farm in 2014 and called in the police, who took the weapon.
Since then, the farmer's house has been burglarized several times.
Related: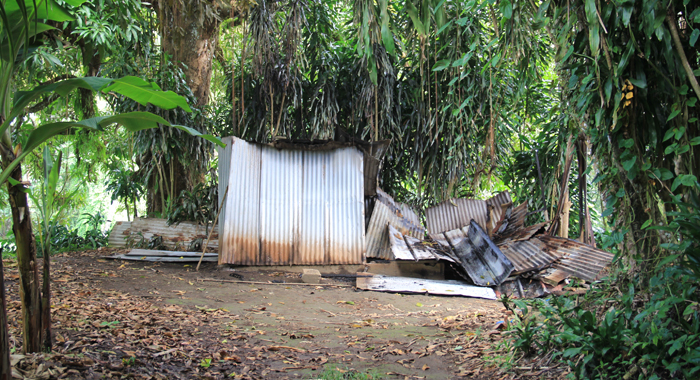 The intruders have left threatening messages demanding the gun back.
In late August 2015, Stewart pick-up truck was set on fire outside the office building that was torched on the weekend.
Stewart told I-Witness News that the loss on the farm is substantial and would affect productivity and income, which he has told I-Witness News in an earlier interview would have been around EC$75,000 this year.