Magistrate Bertie Pompey, on Monday, recused himself from further hearings in the case in which opposition New Democratic Party (NDP) candidate Ben Exeter was being tried on charges of resisting arrest, assaulting a police officer and carrying a gun to a public meeting.
Shabazaar GunMunro George, an 18-year-old NDP activist, was also being tried on obstruction of a police officer and possession of an offensive weapon charges.
The charges stem from an incident in which Exeter was arrested in Kingstown on Dec. 29, 2015, where supporters of the ruling Unity Labour Party and NDP had gathered for the ceremonial opening of Parliament.
Exeter had his licensed firearm which, according to evidence presented in court, a police officer grabbed from him while it was in its holster on Exeter's waist.
George was arrested as he made a video recording of Exeter's arrest, the court has heard.
Pompey's decision came after an application by defence counsel, Kay Bacchus-Browne, initially made in writing on Friday, was heard in open court.
When the trial, which was adjourned on June 6, resumed on Monday, Bacchus-Browne inquired as to whether Pompey had received her letter in which she asked the magistrate to recuse himself.
Pompey said he would prefer that the defence counsel make the application in open court.
Bacchus-Browne said that the defendants are "deeply concerned" about what transpired toward the end of the matter on June 6.
She said that on that date, Pompey overruled a salient objection by her and permitted Assistant Superintendent of Police Timothy Hazelwood, a witness for the prosecution, "to give inadmissible and irrelevant evidence re the offence of 'breach of the peace'".
Hazelwood was at the time being questioned by Assistant Director of Public Prosecution (DPP) Colin John.
Bacchus-Browne noted that Pompey erroneously stated that there was a charge of "breach of the peace" against Exeter.
"No one had given that evidence before.  Also, this shows you had arrived at a conclusion of fact before the police had closed their case and even before the defence opened its case.  The defence is alarmed that you made this conclusive finding of fact before the end of the prosecution case and before even hearing the defence," Bacchus-Browne said as she read, in court, her letter to Pompey.
"There is no charge for 'breaching the peace' against Mr. Exeter," she said.
The defence counsel said the magistrate appeared to be assisting John "in his attempt to get inadmissible evidence on the record relating to this non-existent charge".
She said she is cognisant of the fact that the witnesses, John, and the magistrate "were all long-serving police officers who worked together in the Police Force for over 100 years collectively and the fact that the only evidence against the defendants is police evidence".
Pompey is a retired deputy commissioner of police, and John was a police officer for a number of years before joining the National Prosecution Service.
'a police magistrate, a police prosecutor and only police witnesses'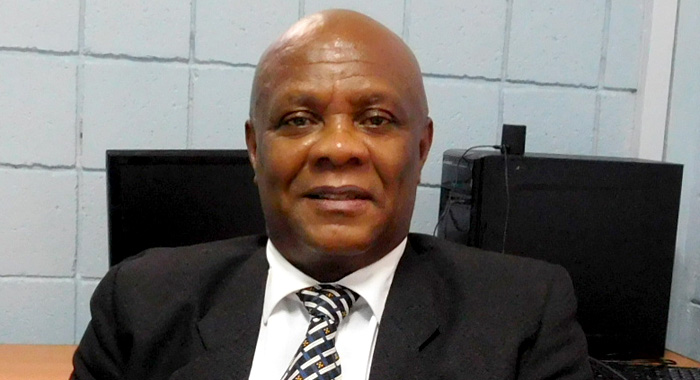 Diverting from her letter, Bacchus-Browne said that at no time did the defence take Pompey's former career in the constabulary as an objection until he made his comments from the bench on June 6.
She said that the defence was not whimsical in asking the magistrate to recuse himself and were not looking for a magistrate that they think would decide the case in their favour.
"The defence is not here accusing you of bias. The defence is here raising the issue of apparent bias," she said, adding that she objected a number of times to the magistrate's comments but these objections were not included in his notes.
"These charges against the defendants are classical police charges, namely: assault, resisting arrest and obstruction of a police officer.
"With respect, Your Honour, it appears that justice will not seem to be served with a police magistrate, a police prosecutor and only police witnesses," Bacchus-Browne said.
She said the magistrate may be perfectly capable of correcting the statements he made or discarding them but said the law is clear that in the case of apparent bias, the presiding officer must disqualify himself from further hearings in the case.
Bacchus-Browne said that if the magistrate's comments were made outside the court, the defence could have raised an issue, but said the fact that it was made in court, was grave.
Fair-minded means neither NDP nor ULP 'sycophant'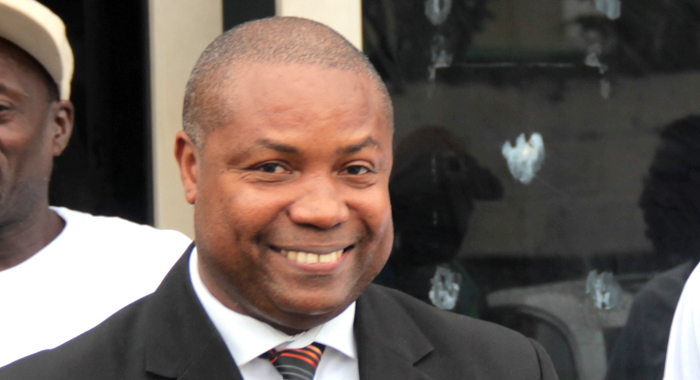 In his response, John told Pompey he saw no reason why the magistrate should recuse himself.
He said there is evidence from Corporal Myers, who testified earlier in the trial, that Exeter breached the police line, thus committing a breach of the peace.
But Bacchus-Browne rose and said John needs to address the magistrate on the issue of whether there was apparent bias, as she had suggested, adding that John's points were underscoring the application by the defence.
John said the long and short of the matter was that a breach of the peace could be inferred from Corporal Mayer's evidence.
He told the magistrate that he (the magistrate) has to satisfy the test of whether an impartial or fair-minded observer would perceive bias.
A fair-minded observer, John said, is neither complacent for unduly sensitive. Such a person is neither an "NDP sycophant" or a "ULP sycophant," he said.
John said the general presumption is that the judge would be impartial, adding that becoming a judge presumes impartiality.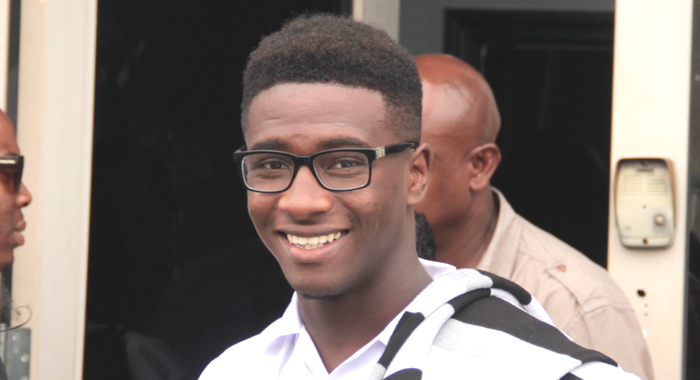 He said bias is presumed and gives rise to an automatic disqualification where: (1) a judge is shown to have a personal interest in the outcome of the case; (2) the interest of a spouse, partner or family member of the judge is so close and direct as to render the interest of that other person for all practical purposes indistinguishable from an interest of the judge; or (3) where the judge has an interest in the subject-matter arising from the judge's promotion of a particular cause.
"So these three things are laid out and I am submitting that they are not present in this case," John said.
He noted the principle of no objection being soundly made based on the religion, ethnic or national origin, gender, age, class, means or sexual orientation of the judge.
"Your Honour, so I am just shooting down that point about the association in terms of being in the Police Force. That makes no sense to include it in the letter as an allegation. And the law is not on the side of the defence in that regard…
"Your honour, to recuse yourself on the basis of that would be to open the floodgates and would set what I regard as a bad precedent because any number of police officers can come before you who you have served with and then you would be held to that precedent, so I am submitting that you should not recuse yourself."
not an issue of integrity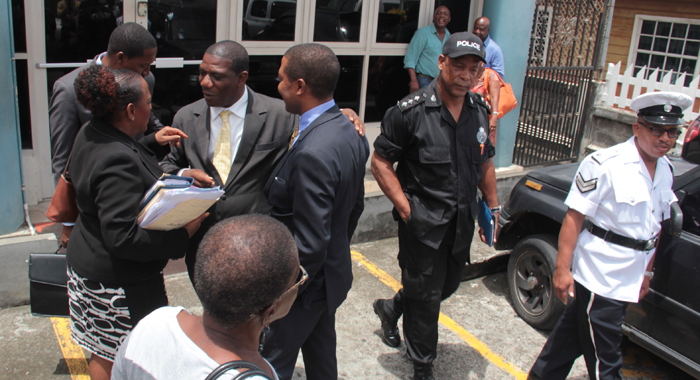 But Bacchus-Browne, in her response, said she had made it clear that her application was not an issue of integrity, but one of apparent bias.
She said nowhere did John respond to the comment that the magistrate made from the bench, saying Exeter had been charged with breaching the peace.
"Is that unfounded? Is that baseless? Were those comments made or not? Is this a mere allegation? Or is it a fact that those comments were made? Is it baseless and unfounded for the defence to say that your honour said from the bench a breach of the peace was committed when Mr. Exeter passed through the police line? Is that an unfounded statement? Did the bench say that or not? Do you have to be yellow or red to determine whether that statement was said or not?" she said.
Bacchus-Browne said her application was not a matter of yellow or red, a reference to the two main political parties in St. Vincent and the Grenadines, adding that she never raised that issue.
She said the application was related to what was said from the bench. She further disagreed that if the magistrate recuses himself that it would open the "floodgates" for similar applications.
Bacchus-Browne said every such application would have to be considered based on the relevant facts.
'I have not reneged…'
In his response, Pompey said he understands the defence to be saying that he overruled a salient objection by the defence and allowed inadmissible and irrelevant evidence to be admitted and that by his pronouncement said that Exeter committed a breach of the peace.
Another point he took away from the defence's submission argument was that he "colluded" with the prosecutor to make inadmissible evidence enter on the record because at one point he was a member of the constabulary and has been labelled a police magistrate.
"It is not that I disagree with counsel that there was no charge against defendant Exeter for breach of the peace. My disagreement was that there was no offence called breach of the peace for which someone could be charged.
"There is, however, a concept called breach of the peace for which one can be arrested by the police or an ordinary citizen. This, however, is a derivative of the common law," he said.
Pompey rebutted the suggestion that he is a "police magistrate".
I categorically and equivocally (sic) deny that I am a police magistrate. It's been more than five years since I ceased being a member of the constabulary. All my ties to this organisation have since been severed," Pompey said, adding that as a judicial officer, he lives by the oath he took when he assumed the office of magistrate.
He said he vowed to be fair and just in all his decisions and to execute his duty impartially, dispassionately, without fear or favour, irrespective of a person's station in life.
He also mentioned that they would endeavour, as humanly possible, to strike a balance between the individual rights and that of the public.
"I have not reneged from these promises," Pompey said.
"Suffice [it] to say it is very unfortunate that this application was first communicated to me via the news media. In the light of these concerns as expressed by the defence, I shall recuse myself from any further hearings of this case," Pompey said.
The judiciary would now have to find a different magistrate to hear the case against Exeter and George.
Israel Bruce was also a defence counsel in the case.