Minister of Health, Sen. Luke Browne will be looking for 300 to 500 young volunteers to participate in a programme to help reduce the mosquito aedes aegypti population in St. Vincent and the Grenadines (SVG).
He outlined the programme during a press conference on Tuesday, in which he noted that "good old yellow fever is flaring up" and has the potential to have an impact on the region.
The World Health Organization says yellow fever is an acute viral haemorrhagic disease transmitted by infected mosquitoes.
The "yellow" in the name refers to the jaundice that affects some patients. Symptoms of yellow fever include fever, headache, jaundice, muscle pain, nausea, vomiting and fatigue.
Browne said the impact of yellow fever might be different from Zika, another mosquito-borne illness, which has been linked to microcephaly, a condition in which babies are born with smaller than average brains.
"But, naturally, we are prepared for any eventuality," he said, adding that his ministry will make some announcements regarding how they will proceed.
He noted that in the case of yellow fever, there is a vaccine, which is available at the Kingstown Clinic.
Browne said his ministry hopes to decentralise the provision of that vaccine to other clinics in the country.
Browne, who was appointed Minister of Health in December, said that when Chikungunya, another mosquito-borne illness, was "running riot" in SVG, the ministry considered recruiting some "public health volunteers" to assist in doing some of the public health work.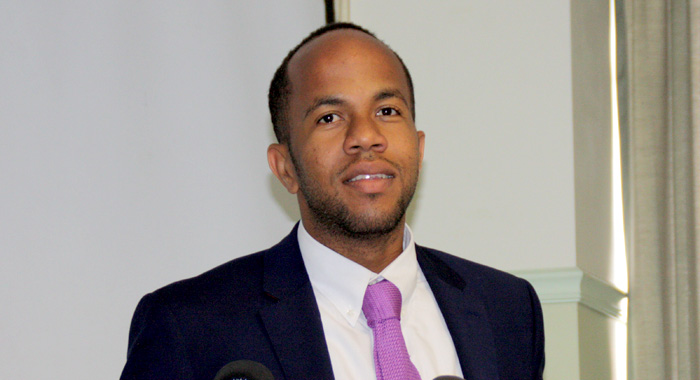 The ministry has developed a curriculum for a course in public health education that will equip young people who are interested.
It will recruit sufficiently mature and qualified young people to be trained to assist in the dissemination of information brochures, Browne said.
"And we want to do this on as wide a tract as possible and as wide a scale as possible and hopefully to very every household in St. Vincent and the Grenadines."
Browne said the ministry has taken some innovative approaches in terms of their communication with the public and they have the ability to mobilise young people to assist in the dissemination of the information and brochures and also to see if they can help with the household inspections.
"I want us to zero in on this point some more, because there is work for all of us to do in this respect. We have to make sure that our houses and our yards and our environment are well-kept and that we minimise to the point of eliminating, to the extent possible, mosquito breeding, and, therefore, the risk of transmission of mosquito-borne illnesses."
Browne said that defective septic tanks are an area of concern and there is a peculiar problem involving persons storing water in drums.
He spoke also of the challenge involving discarded tyres, noting that he has been hearing since elementary school messages about these being a breeding site for mosquitos.
"But I think we still need to drive it home, given the heightened risk that we have associated with mosquito-borne diseases," Browne said.
He said he is hoping to recruit the 300 to 500 volunteers by next month.
"We will at a subsequent occasion present the details, all the proposed details in relation to this plan, so that we can activate it as soon as possible. We're hoping that we could be up and running in earnest by August. And this is something that is my dream as Minister of Health, would kick-start the rebirth, or the renewal, of primary health care in St. Vincent and the Grenadines, which would help us to reactivate community health groups or community health committees all over this country," Browne said.
He said that since being appointed in December, he has visited all the clinics and the communities to see life from that perspective and to figure out how to best execute a plan geared at the renewal of healthcare.
Browne said he is looking to count the volunteer squad as an achievement in the fights against the aedes aegypti mosquito — which is responsible for the spread of Chikungunya, Zika, and yellow fever.
Yellow fever not active in SVG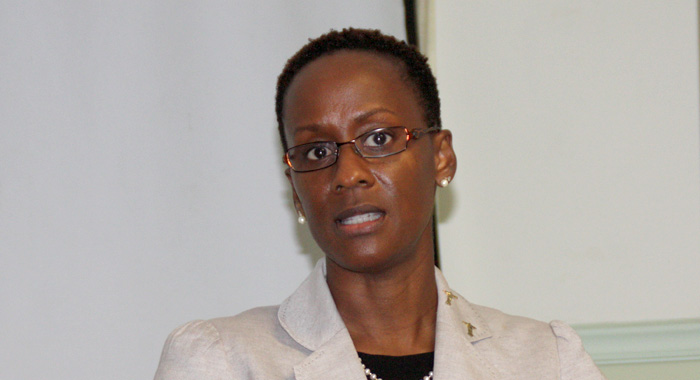 Speaking at Tuesday's press conference, Chief Medical Officer, Simone Keizer-Beache said the increased interest in yellow fever is because of the outbreak in Angola, the Democratic Republic of the Congo and in some small areas of Colombia.
Keizer-Beache, a physician, said that most of those countries already have existing yellow fever vaccination on their regular immunisation schedules.
She said there is yellow fever within the monkey population in Trinidad.
She noted the role of global travel in the transmission of diseases and said the recommendation that the Ministry of Health has put out in terms of vaccination are to protect SVG from the likelihood of yellow fever entering the country.
"So, therefore, persons coming in from countries, for example, Suriname, where there is active yellow fever, those persons should have yellow fever vaccination certificates. And this is not something that is news," the senior health official said.
"So we are simply asking that persons coming from those areas, they should be immunised. We are, however, not going to turn you away if you are coming in, but that is the recommendation. And, for Vincentians going out to areas where there is active yellow fever transmission, and this is normally — if you are travelling to a meeting, most of these countries will require that you have vaccination anyway. So this is all we are doing, enforcing," Keizer-Beache said.