A 63-year-old man from Mahoe, Lowmans (leeward) was last week jailed for 12 years for raping his foster daughter 12 years ago.
The man, Benjamin "Ben" Roberts, was found guilty of three counts of rape and one count of indecent assault against his foster daughter.
The crimes were committed between 2004 and 2006, when the victim, then 14 to 16 years old, lived at the home of Roberts and his wife.
The Social Welfare Department had placed the girl and her younger sister into the custody of the couple.
The children's mother had died when they were very young.
The court heard that Roberts' wife operated a business in Kingstown and would leave the house early on mornings.
Benjamin used the opportunity when the older of the two girls was getting ready for school to rape her.
The court heard that Roberts had commented that he was not going to spend his money on the child and not get anything in return.
He also threatened to kill the girl if she reported the sex acts.
Shockingly, the case only came to the attention of law enforcers in 2012, after the girl became an adult, and years after she reported the abuse to her pastor and the Social Welfare Department.
She went to the police in 2012, while her younger sister (who was not a minor at the time) and her sister's daughter were still living at Roberts' house.
Crown Counsel Karim Nelson, who prosecuted the case, welcomed the decision of the jurors and the judge.
He said some persons had commented that the case was "impossible to win".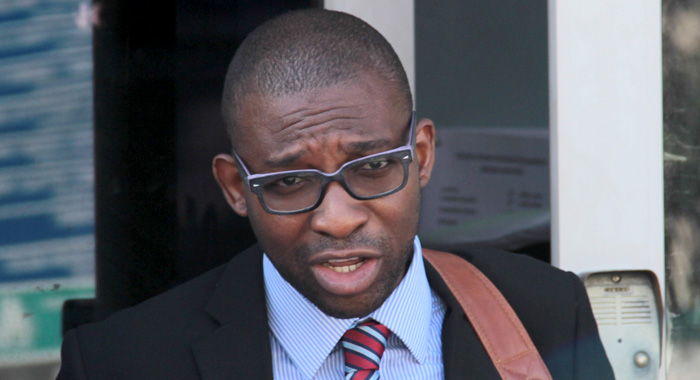 Nelson spoke to iWitness News on Wednesday about the judgment, saying: "I think it is rCounselsignificant because what it shows is that jurors are listening to the evidence and they understand, I suppose, the psychology of rape victims, because, people respond differently to rape.
"Some might report it immediately, others might take some time to get the courage. It is an important signal so that perpetrators would know that there would be consequences for their action, even if that consequence is not immediate."
Nelson also had advice for persons who are rape victims but might be thinking that too much time has elapsed or that it would be too difficult to get a conviction.
"My advice is that there is no statutory limitation on rape. If a rape occurred 20 years ago, that matter can still be prosecuted. So my advice will really be that people should not have any fear of coming forward because we are going to treat it professionally and we are going to do our best to advance the cause of justice to ensure that the person receives justice," Nelson said.
Roberts was sentenced to 12 years in prison each for each count of rape and one year for the count of indecent assault. The sentences will run concurrently.