Jaundy Martin, a lawyer of 19 years' experience, was sworn in on Monday as the new attorney general in St. Vincent and the Grenadines, saying that while he has his "concerns and forebodings", he would do his best for his country.
Martin replaced Judith Jones-Morgan, another public servant attorney general, who is retiring after 16 years in the post.
Speaking after taking the relevant oaths at the House of Assembly chambers in Kingstown on Monday, Martin said he was "very overwhelmed by the occasion".
"It is something that I never personally aspired to, but in the legal profession and a person in service in this country, anything is possible," he told the gathering, which included his parents, Bethel Martin-Williams and Arnold Williams, grandmother, Marion Smith, and sister, Chiaka Martin.
Martin said he was deeply honoured by the faith and confidence that the government and people of St. Vincent and the Grenadines have bestowed in him to serve as Attorney General.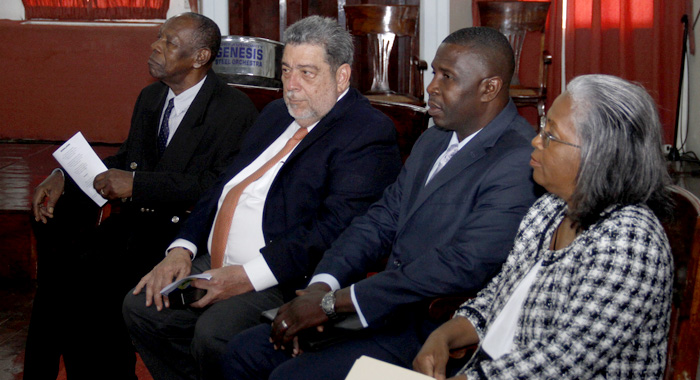 "I understand that the duties that entail the office of Attorney General are fundamental and constitutional with respect to the government of our nation and the maintenance of law and order," he said.
"It is through this office and many other offices that our country can progress. And, in that regard, the office transcends beyond me as an individual. The office itself has to be respected, the duties of the office have to be performed and I consider myself as having been called to perform national service in this regard…
"It is a huge responsibility with many challenges. I have my concerns and forebodings, of course. I know I have a high standard to live up to in the person of the former attorney general, Mrs. Jones Morgan, who has said such kind words about me, and I thank her very much for them. But I have resolved myself to face the challenges and to do the best I can for my country."
Martin was thankful to God for seeing him "in this direction" and prayed that God will continue to give him the faith and confidence to continue.
"Most persons who know me would know that I am from very humble origins and by the fact that I have been chosen by my country and the government to function in the office of attorney general, is demonstrative to other young persons, persons who are aspiring to myriad careers that the sky is the limit. You can be called to serve your country at any time, regardless of what you may be doing at the present moment."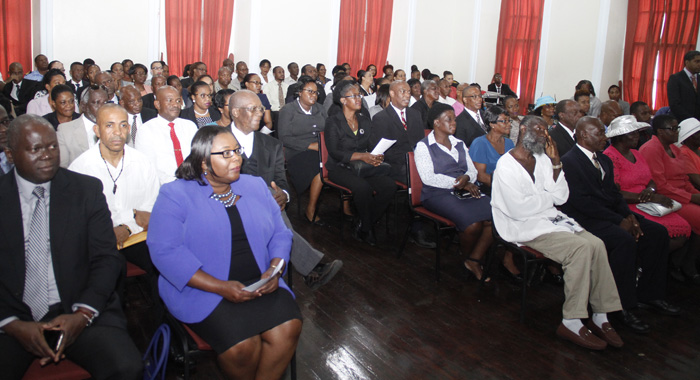 Martin said he is committed to serving the Government and people of St. Vincent and the Grenadines and intends to do so with excellence.
"With respect to the office of Attorney General, I know it is a high office and it may cause me to change many of my present functions. I listened to [Governor General's Deputy,] Rev. [Victor] Jobe and I thank him for his words of encouragement and from his words, I understand that I will no longer be simply me, Jaundy Martin.
"I will now be Jaundy Martin, attorney general, representing St. Vincent and the Grenadines in every single thing I do; in all my actions, from henceforth, I will be representing St. Vincent and the Grenadines. So, my individual characteristics will have to comply with the requirements of the office," Martin said to applause.
Martin is a former Crown counsel in the Officer of the Director of Public Prosecutions and was later appointed senior crown counsel in the office of the Attorney General, under Jones-Morgan's tenure.
"So I can speak with some experience about Mr. Martin. He is very quiet, he is very warm, friendly, compassionate and loving and he has impeccable integrity." said the outgoing Attorney General.
In 2004, Martin resigned from the office of the Attorney General and entered private practice, where he placed particular emphasis on civil litigation, including child and family law, personal injury, land law, commercial law and maritime law.
Martin was also a court-appointed mediator for the Eastern Caribbean Supreme court and is a former executive member of the SVG Bar Association.
"It is clear, in my mind that over the past 19 years since his call to the bar in October of 1998 that Mr. Martin has remained grounded in the institutional values that have defined the attorney general's chambers," Jones Morgan said.