Senior Magistrate Rickie Burnett, on Thursday, expressed concern about the conduct of public service workers who do not pay for items bought on hire purchase from local firms.
"She receives a salary every month," he said of a Public Service worker employed within the police department who had not complied with the court's order to pay EC$1,872 owed to C.D. Veira Ltd also known as Singer.
"I made an order against her last week," Burnett said.
"We can't have public officers behaving like this," the senior magistrate said.
Burnett, who has been a civil servant for three and a half decades, said there must be something in the Civil Service Orders against this type of conduct.
He ordered the woman to pay the money to the furniture and appliance store by next Monday, April 16.
In another case, the magistrate ordered that a teacher pay the company in excess of EC$2,000 owed for an item bought on hire purchase.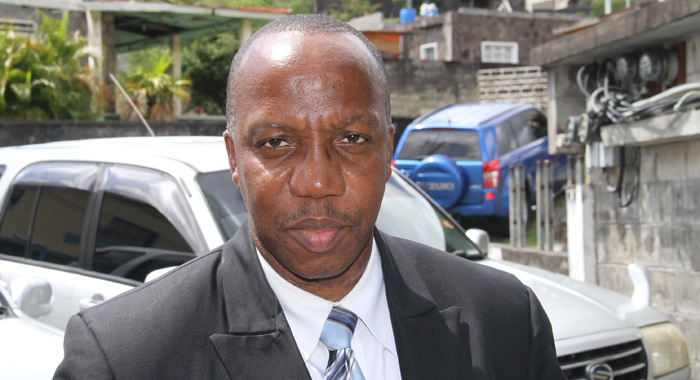 In yet another case, Stanley Andrews, agent for Singer, asked for judgment against one of his clients, saying he knows the delinquent customer was making money because when he entered the hire purchase arrangement in 2015, he was a farmer.
The magistrate, however, said that much has changed in agriculture since 2015.
"If government workers can't pay their debt, what about farmers?" he said.
Also on Thursday, the magistrate gave judgment against a primary school teacher who owes Singer EC$4,803.
"This can't be acceptable," he said.
In another case involving the store, a former KFC employee said she has been finding it difficult to meet her monthly payments since losing her job.
The woman, who used to clean chicken at the former KFC processing location in Campden Park, told the court that she pays what she can, whenever she can.
Andrews told the court that the woman had paid EC$90 since their last court appearance.
The woman asked the court to allow her to pay EC$35 per month.
Singer's agent agreed and the court so ordered.