The homicide rate in St. Vincent and Grenadines is at a stage where it must be arrested before it spirals to the level exhibited in Jamaica and Trinidad, says a University of the West Indies professor and criminologist.
"I am very familiar with that pattern. Trinidad, Jamaica exhibited it," Professor Anthony Harriott said on Wednesday in Kingstown as he interpreted a graph plotting homicides in SVG between 2000 and 2017.
The graph shows "three moments" — a period of a stable plateau, then a period of considerable oscillation, then a period of a steady increase with less oscillation, Harriott said as he delivered, on Wednesday, the feature address at the opening ceremony of the two-day National Conversation on Crime and Violence.
According to official statistics, the number of reported homicides in SVG for each of the years from 2003 and 2015 are as follows: 11, 25, 24, 13, 36, 27, 20, 20, 25, 21, 28, 27, 37, 40, 39.
Harriott said that in the third stage, the culture of "peace begins to lose ground to a sub-culture of violence and it become very, very difficult to manage the problem."
He said some of the features of a subculture of violence have to do with revenge seeking, in which there are reprisal killings.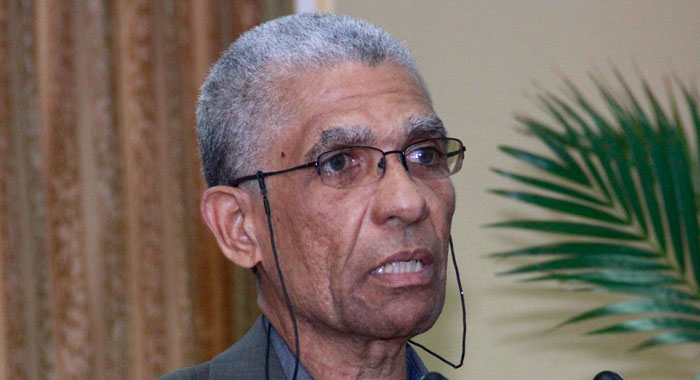 The professor, who is head of the UWI Institute of Criminal Justice and Security, said another feature of this third stage is a hypersensitivity to disrespect.
"So a wide range of behaviours and offences are interpreted as quote-unquote a 'diss'. And you reply to a diss with violence.
"That's your chronic third stage. You don't want to get there. So you have to craft very careful intervention because the data may be suggesting that you may be inching in that direction."
Emergent, mature, chronic crime problem 
Harriott said that looking across the Caribbean, some counties have an emergent crime problem, others a mature criminal violence problem, and others yet with a chronic violent crime problem.
"And the response in these three sets of places have to be different."
Regarding SVG, the professor said his assessment is that the country is "hopefully, still emergent.
"But you may be emergent and tending in the direction of mature [criminal violence problem]."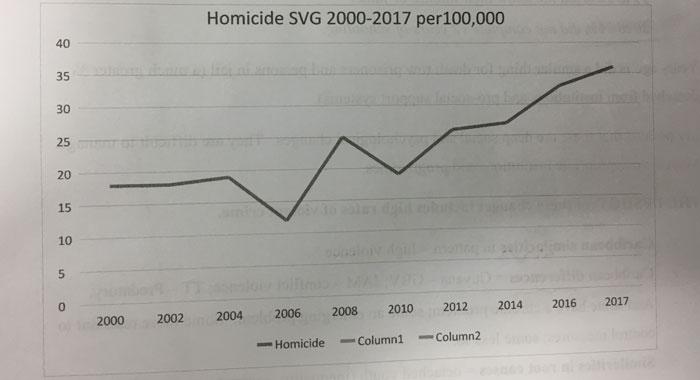 He said this calls for urgency and drew two examples from countries that are in the chronic violence stage.
The first lesson is that it must be understood that crime control is not just a matter of the state.
"Simple public opinion matters, because it shapes policy. Policymakers have to respond to it, the police have to respond to it. The state authorities, generally, have to respond to it. And this is true of democracies, by and large," he said.
He said that in Jamaica, because they got to that chronic stage, a cynicism set in and citizens began to believe that things would only get worse, and the police can't solve the problem.
"After a while, the police began to say, 'We can't solve the problem. It is beyond us.' Then you bring out the army, and after a while, the army people start to say, 'No, we can't solve the problem either. And some people would say, 'Well, we have to leave it to God.' But, the type of god that I believe most of us here believe in is the one that helps those that help themselves. So, we don't want to get to that level of cynicism."
Harriott said SVG has to be alert to the reality that when a chronic stage of violence sets in for too long, people lose faith in their institutions, if these institutions are not serving and are unable to protect them.
"And they call for a new arrangement," he said, adding that in his Jamaica, this led to a loss of respect for the rule of law among many members of our population."
Harriott had some lessons to help SVG prevent itself from getting to this stage.
"My first lesson and advice is: be careful to mark the boundaries of acceptable conduct in your society," he said, adding that the escalation to extraordinarily high levels of criminality has to do with allowing these boundaries of normal conduct to be eroded.
"It occurs every day at that level and it occurs in relation with homicides as well," he said adding that the red line should include the killing of children, the aged and the pregnant.
"My point, mark the boundaries and patrol there. Mobilise the society, mobilise the institutions when those boundaries are crossed. You may think of it as your domestic equivalent of what's going on in the international arena with the use of chemical weapons. Some countries are saying, 'That is a red line, and if you cross that red line, there is going to be predictable response.'"
Clarify social values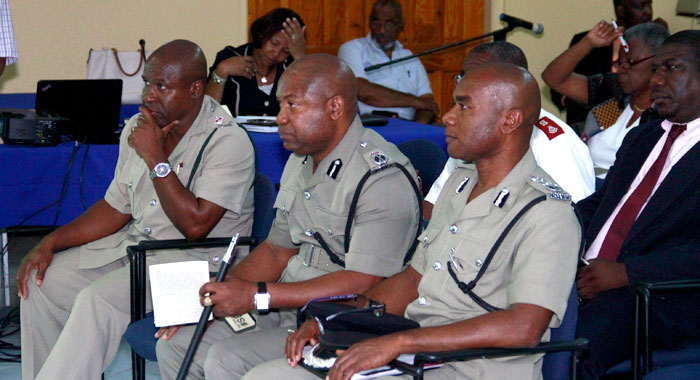 Harriott also suggested that SVG clarify its social values.
"So if one of the values is protection of the vulnerable then we won't permit the crossing of that red line with child killings or the killings of the vulnerable much less killing of pregnant women and so forth. All of these things take place."
He said that a second lesson is that Jamaica has allowed the deterioration based on a failure to build the institutional capabilities to maintain the boundaries and to respond to the violations robustly but wisely and fairly.
"So if you look at the criminal justice system, if you look at the investments in justice, they are thin. If you look at the investments in policing reform, making it more modern and so forth, more effective, more capable, right across the region, we have not done what is required."
He said the third, related sub-lesson is "prevention, prevention, prevention; always prevention.
"Prevention in managing at the individual level the transition of young people into adulthood, and transitions into the world of work. They need your assistance and help. We must build institutions that allow the participation of these young people in them and which promote pro-social conduct."
Harriott said he believes Caribbean societies have an advantage in so doing because the smaller a society, the greater the social power of its people.
He also said anti-crime programmes must be targeted and must have the required amount of specificity.
Using the issue of guns, he asked whether law enforcement should put their efforts into the recovery of guns or target specific violent offenders who use guns, or target other forms of behaviour associated with guns, for example, gun carrying.
He further said that crime-fighting initiatives must be targeted for programme efficiency and make sure they don't waste money.
"Test and evaluate whether initiatives are reducing violence," he said, adding that the programmes should be legitimacy enhancing and not legitimacy draining.
"And they are legitimacy enhancing if they deliver the goods. This applies to police, to the justice system, to crime prevention programmes, to social interventions in the community