The man whom a Christian family scalded with hot water two years ago, in what they later described as an act of "spiritual warfare, cried as he spoke to iWitness News on Monday after his attackers were each jailed for four years.
Senior Magistrate Rickie Burnett handed down the prison terms on Pastor Nigel Morgan, his wife, Althia, and their 23-year-old daughter, Krystal, after finding them guilty in a trial that has captured the interest of the nation for its two-year duration.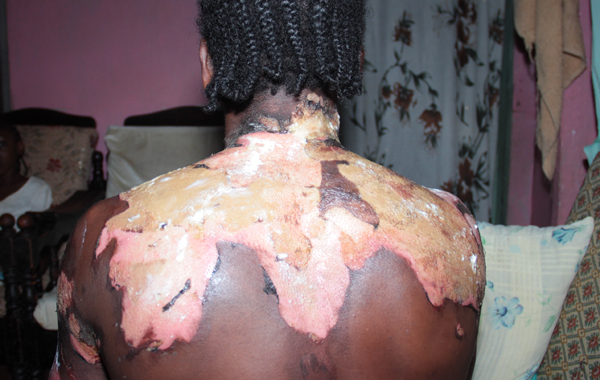 The Morgans' lawyer, Kay Bacchus-Baptiste, immediately informed the Kingstown Magistrate's Court that she would appeal and apply for a stay of execution of the sentence until the appeal is heard.
But the Morgans and other prisoners would be led away to prison shortly after noon on Monday in a prison van and were taken to the respective prisons where they would serve their jail sentences, pending the outcome of any appeal.
Speaking to iWitness News after the proceedings, the victim, Cuthbert Victory, a 39-year-old construction worker, said he is still suffering from the effect of the burns he sustained when the older Morgans restrained him while their daughter emptied on his back a kettle of hot liquid — later said to be water.
Victory sustained burns to his back, shoulders, chest and face.
"Well, that is justice. I ain't satisfy, but wha' ah go do," Victory told iWitness News outside the court, where for yet another day in the trial, his elderly father Joseph Caesar was at his side.
"They shudda geh more," Victory told iWitness News, adding that as far as he is concerned, the Morgans should have been jailed for life.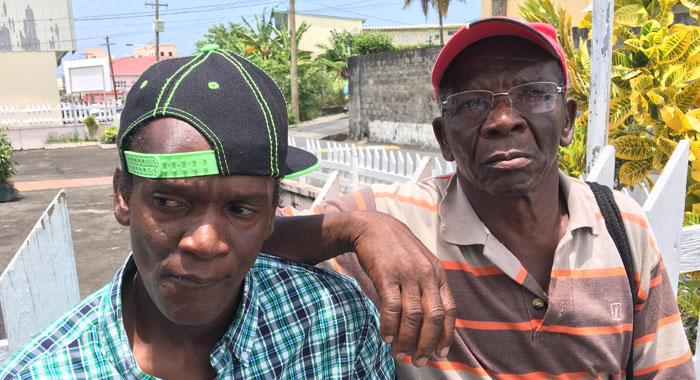 The Morgans were tried summarily and the maximum sentence possible was seven years. On indictment, they could have faced up to 14 years in jail.
He said he is still being affected by the burns he sustained, adding that he is having pains in his back, side and hip.
"Right now, this whole side here cramping me though because of this (the attack). Four years? Nah, nah enough," Victory said as he shook his head and his father added, "We go wuk pon them," an apparent reference to an earlier comment that they would now take civil action against the family.
Meanwhile, Caesar told iWitness News that he was not happy with the four-year jail terms handed down on the Morgans.
"Honestly speaking, because Mr. Morgan and Mrs Morgan, as mother and father of children shoulda have a better thing with themselves," Caesar said as a tear rolled down his right cheek.
"Because they have children and I have children and other people have children. And they wouldn't like anybody to do their children that. No way at all they will be satisfied for anybody at all do their children that. So, I [am not] satisfied, but yet we have to take what they give, because it is the court and we can't go above. Shoulder can't go above head so we have to take what they give," Caesar said.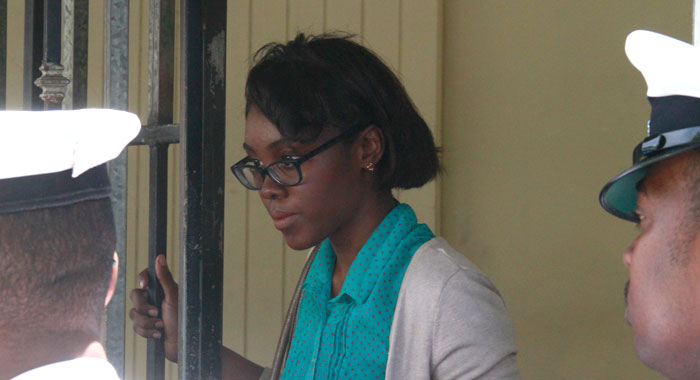 The Morgans were tried after pleading not guilty on April 22, 2016 to a charge that on April 9, 2018, at Hopewell, Mesopotamia, they unlawfully inflicted grievous bodily harm on Victory.
A key element of the trial was whether there was joint enterprise.
The defence tried to persuade the court that the family did not plan the attack.
However, the magistrate noted that the older Morgans had held Victory for the entire time that their daughter poured water on him.
He further noted that after Krystal poured the water on Victory, her mother swung him around as if attempting to slam him again a retaining wall, while her father cobbed him on his bottom.
In her defence, Krystal Morgan told the court that she was feeling ill and was about to make a cup of tea when she heard noises that suggested that her parents were under attack.
"I felt as if my soul left my body," she told the Kingstown Magistrate Court even as she acknowledged that she could not recall how she left the kitchen on the upper floor of their two-storey house, to arrive on the street, where she poured the hot water on the man.
She told the court that even up to the point of giving evidence, she did not know who it was that she had hurt.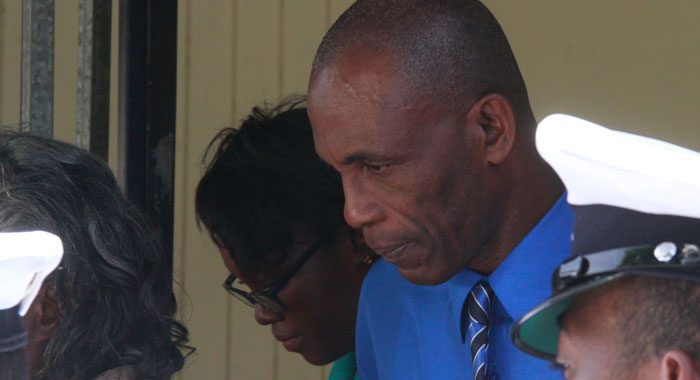 In their defence, the older Morgans presented themselves as having been under attack by Victory, who had gone to visit a friend who was the Morgans' neighbour.
However, they admitted in court that they had attempted to use olive oil on the man while praying for him even though he had not requested any spiritual help.
But the state's main witness, Clint Antoine, who was the Morgans' neighbour at the time of the incident, told the court that the pastor and his wife, had been engaged in an exchange of words with Victory.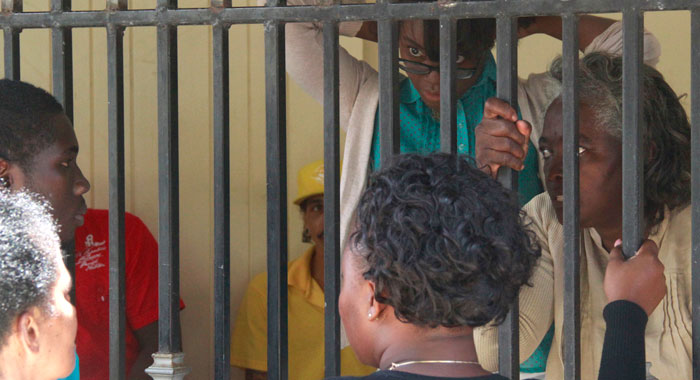 He said during the fracas, Morgan placed his hand on the bottle then placed it above Victory's forehead. The witness said Victory swung his hand and Mrs. Morgan held on to him and they began fighting.
Antoine told the court that the trio continued fighting before the older Morgans subdued Victory and their daughter poured the contents of a black and silver kettle on him.
A video of the incident, which was widely circulated on social media, showed the older Morgans holding Victory while their daughter pours on him what was later revealed to be a hot liquid.
The video was not tendered in evidence, reportedly because police did not secure a deposition from the person who did the recording.