The case of former registrar of the High Court, Tamara Gibson-Marks, who was, in August 2015, fined in connection for stealing monies she held in trust, was used to mitigate during the sentencing, last Wednesday, of another public servant charged with a similar crime.
In August 2015, Gibson-Marks, was fined EC$10,500 after pleading guilty to a charge of theft of EC$21,925 and abuse of her authority as Registrar of the High Court.
Then magistrate, Carla James, ordered Marks to pay EC$4,500 in one month or face three months imprisonment on the theft charge.
On the abuse of authority charge, Gibson-Marks was ordered to pay EC$6,000 in three months or spend six months in jail.
Prime Minister Ralph Gonsalves had told the media that Gibson-Marks had repaid over EC$300,000, that had been withdrawn from an account she held in trust at the St. Vincent Cooperative Bank.
Gibson-Marks was not charged in relation to the EC$300,000.
And, last Wednesday, at the Serious Offences Court, in Kingstown, lawyer Grant Connell cited the Gibson-Marks case as he suggested community service, a fine, or suspended prison sentence for Julia Phillips.
Phillips, who was the Customs supervisor on Bequia, pleaded guilty to a charge that between Aug. 14 and Sept. 25, 2018, at Bequia, she stole EC$43,626.91, in cash, the property of the government of St. Vincent and the Grenadines.
The 50-year-old Bequia resident also pleaded guilty to an official corruption charge.
She had initially pleaded not guilty when she was arraigned on Oct. 1, 2018 at the Serious Offences Court.
In his mitigation, before Magistrate Bertie Pompey, Connell pointed to two similar cases in St. Lucia, where the defendants, even before repaying the money, were ordered to perform community service or to serve prison sentences in default.
He then moved home to SVG, citing the Gibson-Marks case, a crime, which he said was committed "in similar circumstances, but quantum significantly different".
He noted that Gibson-Marks had pleaded guilty and was fined $4,500 to be paid in three months or, in default, spend three months in prison.
"Tamara Marks was the registrar of the High Court. She had a fiduciary duty," he said, and noted the EC$6,000 fine that the court had imposed in relation to the other charge.
Connell told the court that it appears from the cases he had cited that "the courts, seemingly, are not minded to impose a custodial sentence" for such crimes.
"The clanging of iron doors, I humbly submit, is not appropriate, or would not have the desired effect on a person like Julia Phillips, who has been a virgin to the law…" the lawyer said.
He said his client was throwing herself at the mercy of the court and begging for leniency.
He said as regards restorative justice, Phillips had repaid the money in less than 24 hours — even before she was charged. Connell further said that the woman was not a threat to society.
The lawyer asked the court to impose a similar sentence to those in St. Lucia — community service.
He said that if the court was not minded to impose community service, given the chronology of events and the factual matrix in the Marks case, he was submitting that a fine be imposed.
"And we are aware of what was Tamara Gibson's fine and the quantum that was involved there."
Connell said that if the court was minded to impose a custodial sentence, which he said would be "somewhat harsh and unconscionable", that the sentence be suspended "so that you allow her back into the society in which she has existed for 50 years".
He said that Phillips takes care of her ailing mother and was supposed to travel to Trinidad to address a medical issue. Connell said that his client has a medical report, which he would not make public but would make available to the court.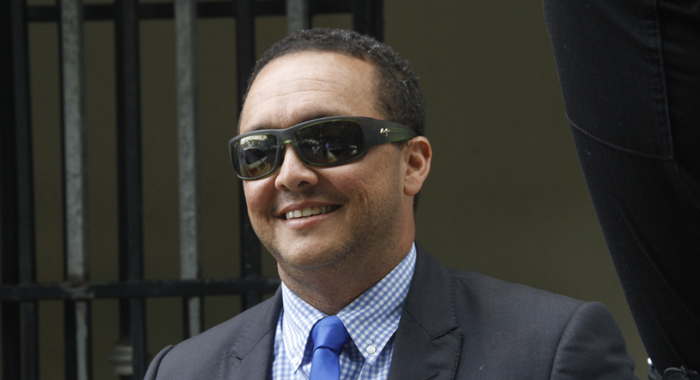 "We are all human. We are all human in this court. Julia Phillips has erred. We are but mere mortals; flesh and blood. The flesh is weak… and she succumbed to her imperfection. But truth really be told, legally or morally, I have my doubts if anyone in this court is capable, or want to throw the first stone."
In handing down his sentence, Pompey noted that the counsel had mentioned the objectives of sentencing, namely deterrence, retribution, protection, and reformation.
He said deterrence applies to the defendant, to dissuade her from committing further offences of that nature, and to deter other members of society.
Connell noted that his client was no longer in the position of Customs supervisor, and the magistrate said he would take that into account.
Pompey further noted that retribution is the eye-for-an-eye principle.
"Protecting the public. If I put her away, albeit for a short time — one month — the public would be protected for that period of time."
He said that reformation speaks for itself, adding, "I don't know if there is anything in prison to reform her."
The magistrate said that he has to consider the seriousness of the offence, although the money had been repaid.
"The offence still remains."
He said that he had to consider the trust reposed in Phillips and the fact that she breached that trust.
Pompey said the offence falls within level A category 2 of seriousness and level 3 in terms of consequence, because the amount is under EC$50,000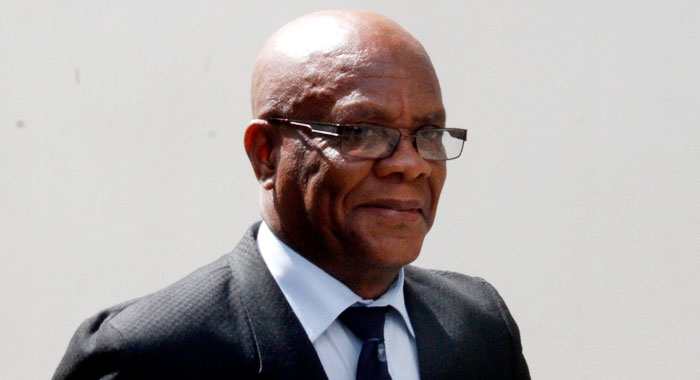 He said he had taken into account that Phillips pleaded guilty to the charge, albeit not at the first opportunity, but will give her the discount when considering the sentence.
He said the aggravating feature is the breach of trust and a mitigating factor was her age.
Pompey also noted that the defendant had lost her job, which he said is a form of punishment.
He also noted that the woman has no previous convictions, adding that this puts her in good stead.
"Now the question is, to be or not to be. In custody or not to be in custody."
In answering that question, Pompey said he had taken into consideration the cases cited by the lawyer, mentioning the Gibson-Marks case.
"I am not really bound by that, but it is highly persuasive, if only for the purpose of consistency," he said.
Connell quickly added that this was especially the case since the Director of Public Prosecution did not appeal that sentence.
The magistrate said that he had taken into account the fact that the money was repaid.
He said that for theft, the maximum sentence is two years imprisonment, and the starting point is one year, then aggravating and mitigating factors would cause the sentence to go up or down.
"I think six months on each offence, suspended, and it will run concurrently," he said in passing sentence on Phillips.