A Buccament Bay man wants VINLEC — the sole commercial supplier of electricity in St. Vincent and the Grenadines — to accept responsibility for a fire that destroyed the contents of the small home he has been struggling to build since he was 16.
Ranell O'Garro, 27, told iWitness News that be believes that line work that a subcontractor was doing on VINLEC's infrastructure caused excess voltage to travel to his house, resulting in the fire.
"Because of the force that it came back with, an explosion was seen. It's just basic common sense, but VINLEC doesn't take responsibility unless you put pressure pon them, all those stuff."
He said VINLEC had told him to bring the estimate of the damage and the report from the police, which he did.
"And nothing happen up to now. All they did was send a letter to me saying it's not their fault. And I was not there when they came to do the inspection. I was supposed to be there."
O'Garro had been living in the 18 x 8 feet two-room concrete home for just over two years when the fire occurred on Dec. 12, 2018.
On the day of the fire, O'Garro had returned home from Canouan, where he works, and met everything in order.
He left home for Layou around 5:37 p.m. and everything in the house was in order.
About 9:42 p.m., he received a call saying that the house was on fire.
O'Garro told iWitness News his neighbours said that they had heard an explosion and when they looked out they saw sparks and fire.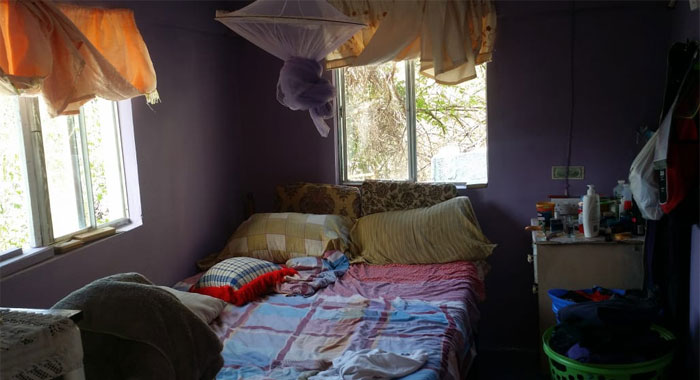 "And when I asked more questions, another neighbour said that the lights were flickering on and off," he said of the streetlight along the road near his house.
"Everything down here was off. The fan and everything was off. It was only the light outside that was on," he said of the contents of his house.
He said that after the fire was extinguished, a fire fighter and a VINLEC worker who came to disconnect the electricity told him that the fire was an electrical one.
They, however, said they could not say what had caused the electrical fire.
O'Garro wrote to VINLEC the day after the fire.
A Dec. 14, 2018 letter from the Office of the Commissioner of Police cited police as saying that the fire was the result of an electrical problem.
In a letter on Jan. 28, 2019, VINLEC, a state-owned company, told O'Garro that its investigation had revealed that "no evidence was found to indicate that the cause of the fire originated from VINLEC.
"Our inspection of the service, line work and meter connection within your immediate vicinity shortly after the incident showed that everything remained in good condition," the letter from Stanley Harris, the company's acting manager, customer services said.
VINLEC said it was aware that the Fire Department had communicated on the subject.
"However, they did not identify any possible contributing factor(s) that could have caused the fire," the company said.
"Based on the above-mentioned, and having found no cause to admit our liability, we are obliged to disallow your claim in this instance.
"For future reference, it is advised that you conduct periodic electrical inspection of portable appliances and your fixed wiring installation."
VINLEC advised O'Garro to contact the Government Electrical Inspectorate Division to find out how they can assist him with such inspection.
"Again, we regret the inconvenience caused but trust that our findings are understandable," Harris said.
But O'Garro noted that the fire had set him back almost to square one.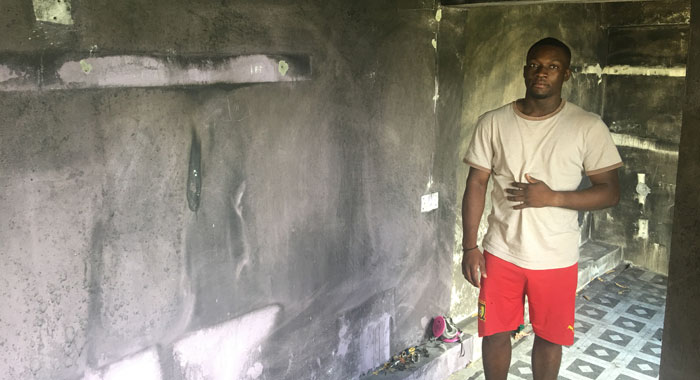 "I lost my bed, my fridge, my stove, my clothes. Everything. I have like four pairs of clothes that were down in the bath, cause everything else caught afire," he told iWitness News.
He said that when he is in St. Vincent, he has to be "back and forth".
"I have to sleep all over the place. This is my place that I struggled to build on my own."
His parents live near to him, but they are not in a position to help financially, O'Garro said.
He said the only help they can offer is a place to stay now and again when he comes home from the Grenadines.
After the fire, the government gave him EC$600 and promised additional help, which is yet to materialise.
"I don't know how they know but they actually called me and gave me $600. And they say they will follow up with me and help me with material. Up to now! I called numerous times to them. No one actually reached out to me," O'Garro told iWitness News.