Two of the 154 persons who arrived in St. Vincent and the Grenadines on Saturday on board an American Airlines flight from Miami have tested positive for COVID-19.
The new cases imported on the first flight on resumption of international travel after the hiatus imposed by the novel coronavirus, bring to 31 the number of confirmed cases of the viral illness in SVG.
There had not been any known active COVID-19 cases in SVG since June 25, when the last of the country's 29 COVID-19 patients recovered from the viral illness.
Prime Minster Ralph Gonsalves announced the two new cases on WE FM, on Sunday, days after he said that if the numbers in Jamaica hold true for SVG, 2% of all arriving passengers would test positive for the viral illness.
Gonsalves said that the positive results came from tests conducted at the government's lab in Kingstown, and confirmed by the Trinidad-based Caribbean Public Health Agency on Sunday.
But even as two passengers had tested positive for the illness, Gonsalves said he received reports that some persons who arrived on the flight had broken their quarantine.
All persons arriving in SVG have to undergo 24 hours quarantine while awaiting the result of their PCR test, if they had not had a test showing a negative result conducted within three days of arriving in the country.
"I think the Ministry of Health probably has put out the information. There are two persons who have tested positive and those persons have been contacted and they are very responsible persons who are quarantined in their house," Gonsalves said.
"There is nothing wrong with them. I mean they are not sick and the Ministry of Health is doing all what they are doing in checking all who were sitting next to them and so on and so forth. They have all that information and they are very good at doing this tracing, because, as you know, we have to manage the risk carefully and properly."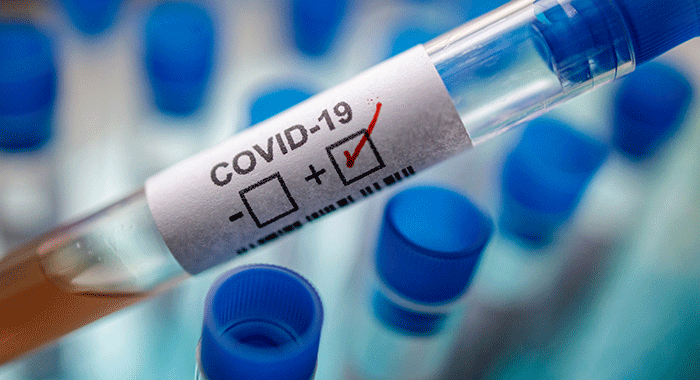 The prime minister, however, said that his first call is to ask the persons who were either given oral instruction from the Ministry of Health or an order from the court "that they must stay inside, they must do their quarantine.
"I heard, for instance, that a couple of people went to Mangoz [Restaurant and Bar] last night, a couple of people went to church this morning," the prime minister said.
"These are persons who came out of the US who were under the specific quarantine because they were told some would be there for at least 24 hours for the results and others, because of a high risk group, would be there for 14 days," Gonsalves said.
He said that the Ministry of Health has "its own metric, its own measurement, everything" to determine the quarantine period.
"I am just asking everyone who is coming in, listen to the Ministry of Health."
Parliament, in response to the pandemic, this year passed an amendment to the Public Health Act, which could see persons fined up to EC$2,000 for each day that they breach their quarantine.
Gonsalves, however, said that health authorities do not want to take Saturday's offenders to court. "You have to abide by the quarantine, please. If the police come for you this morning and take you up — a Sunday morning — to take you down to the barracks to hold you there until tomorrow to take you to the court, how would you feel?"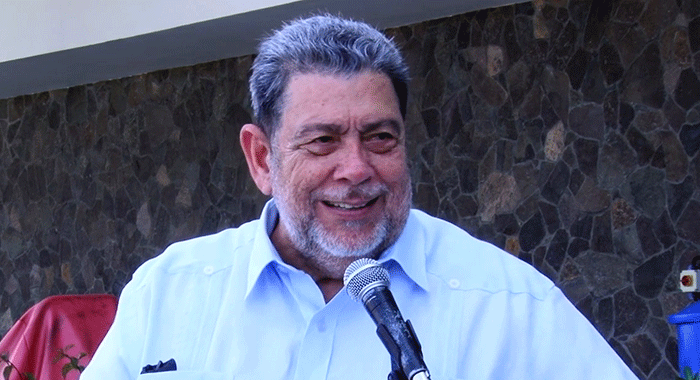 He said that SVG is a small country that has been using "moral suasion" in getting its people to comply with health authorities during the COVID-19 pandemic.
"Follow the instructions. Even if they don't read the document that is given to them, they know. Some of them in the United States know. In fact, they hear it, they would listen to Governor Cuomo and Mayor de Blasio but they don't want to listen to the authorities in St. Vincent and the Grenadines. What happen, man?"
He said most persons are following the regulations but "you have a few persons who are creating a problem.
"If you do that, you are going to put the country in a position where they are going to have to take even more stringent measures."
Gonsalves said he had been told that some persons who had broken the quarantine were being taken on on Facebook.
"But that's not what I want to see. … If you have to stay 24 hours, what is so difficult?"
He said that at the airport, the authorities were able to process the 154 passengers in the one and a half hours.
"We took the samples, we tested them here, in addition to testing them here, because of our early testing arrangements, we say we would have them verified by CARPHA. We arranged for the RSS plane; came for them early. CARPHA verified them.
"So the state has acted properly. The only area in which is left for the state to act, is for the authorities to send the police for those persons and take them up and let them spend the time in the police station today until tomorrow they got to go to court. But one doesn't want to do that. We want to build a culture of compliance and reasonableness," Gonsalves said.
"So I am making that appeal. We are not making joke on this, man," he further stated, adding that the population in SVG is like a block in Brooklyn.
"We have a particular approach which we are following. Cooperate with us. That's what I am asking."