Both the ruling Unity Labour Party (ULP) and the main opposition New Democratic Party (NDP) have condemned the damaging of a ULP campaign billboard in Campden Park Wednesday night.
General Secretary of the ULP, Julian Francis raised the issue at the signing, in Kingstown, on Friday, of the National Monitoring and Consultative Mechanism (NMCM) "Code of Ethical Political Conduct" for the election campaign.
Opposition Leader and NDP President, Godwin Friday, speaking at the same event, also condemned the act.
Francis said that the ULP erected the billboard Wednesday night and the first call he received Thursday morning was to say that the billboard, which displayed the party's South Leeward candidate, Mineva Glasgow, "was destroyed and left on the ground, stranded".
Francis said he took photos of the damaged billboard and sent them to a member of the NMCM for a report to the NMCM.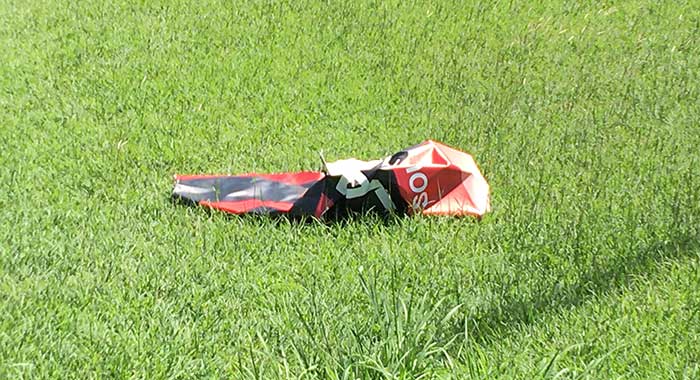 "And I want to document that this does not fall in line with the code of conduct that we are signing this morning," Francis said.
Speaking at the event, Friday said, "I, too, denounce any defacing of candidates' posters. And for those who are responsible for the defacing of the poster or pulling on the poster of the candidate Mineva Glasgow, we do not support that and we discourage anyone, whoever it is, from doing so."
He said the same applies for posters of any of the political candidate or party in this campaign.
"We must have this, as an election of a contest of ideas, a contest of a judgment on our practices, and our proposals and the way we have conducted ourselves, and anything that allows the people of our country to have a clear understanding of what those are must be supported, because then their choices are properly informed. And when the votes are counted on November the fifth, that we can have confidence that it reflects the will of the people."