A man who was initially suspected of a murder but was charged only after he boasted about it to other prisoners has been sentenced to 45 years in jail for the killing.
Justice Brian Cottle handed down the sentence on Mwata Henry, 29, of Redemption Sharpes, at High Court No. 1, in Kingstown, on Monday, three days after the convicted man opted to mitigate on his own behalf, rather than have his court-appointed attorney, Stephen Williams do so.
On May 5, a jury found Henry guilty of the Jan. 24, 2018 murder of Jahbarry Charles, 22, of Redemption Sharpes.
Last Friday, at what was supposed to be his sentencing hearing, Henry maintained his innocence, but told the court "to not sentence me as an innocent man".
The court then adjourned the sentencing to Monday.
According to the facts, presented by Justice Cottle at Monday's sentencing, on Jan. 24, 2018, Charles and friends were at the pavilion of the Redemption Sharpes playing field celebrating his birthday.
Gunshots rang out and several of the people present suffered gunshot injuries.
Charles, who was later found in a banana field with gunshot injuries, was taken to the Milton Cato Memorial Hospital, where he died of his injuries.
Then detective Biorn Duncan of the Major Crimes Unit headed a homicide investigation, which quickly pointed to Henry as the main suspect.
Henry was arrested the same night, but was released after 48 hours after the investigation produced no solid evidence against him.
However, a few weeks later, Henry was jailed on an unrelated matter and on March 5, 2018, he boasted to his cellmates that he and other men had "rolled up" on Charles as he was celebrating his birthday.
Henry told his cellmates that he had acted pre-emptively, having learnt that Charles had accepted a contract to kill him.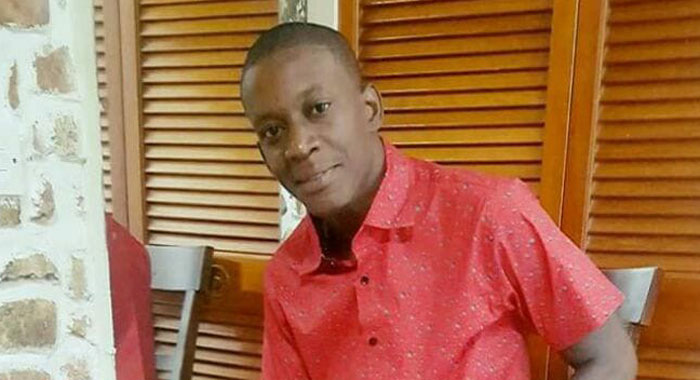 One of Henry's cellmates was disturbed by the callous boasting and reported the matter to the police, leading to the murder charge being brought against Henry.
The cellmate, a non-national who has since returned to his country, testified at the trial via Skype and remained unshaken during cross-examination by Williams. 
At the sentencing, Justice Cottle established a starting sentence of 40 years, adding that he had taken no aggravating or mitigating features into account in doing so.
He then identified the aggravating features, saying that the slaying took place in full view of the public and that there was some level of planning and premeditation involved.
Henry and his gang brought guns to the scene of the unprovoked attack that caught the victims unaware.
Further, the guns were never recovered.
The judge pointed out that Henry had previous convictions, including for robbery that involved the use of a gun.
As mitigating features, Cottle considered that Henry is still relatively young and was 25 at the time of the crimes.
He has a 12-year-old daughter and his mother, Annmarie Walters, who he called as a character witness, said that while he was stubborn as a youth, he never disrespected her.
The judge, however, concluded that the aggravating features outweighed the mitigating features and moved the sentence up by five years, to arrive at 45 years imprisonment.
He noted that Henry was found guilty after a full trial and was, therefore, not entitled to any discount on his sentence.
The court, however, deducted from the sentence the four years, two months and six days Henry spent on remand before his sentencing.
This left Henry with a sentence of 40 years, 9 months and 24 days from Monday.
Justice Cottle explained to Henry that his is not a life sentence, and, as regards parole, he is eligible for a remission of up to one-third at the discretion of the prison authorities if he displays good behaviour.