People opposed to the reintroduction of jet skis in St. Vincent and the Grenadines have very powerful ally in their corner: Prime Minister Ralph Gonsalves.
However, this does not mean that the ban, which head of the Tourism Authority Glen Beach said in February "makes no sense", will stay in place.
Gonsalves said on radio that while he was expressing his view, he was not saying that it would become public policy.
"… I am entitled to my personal opinion and I'm not saying my personal opinion in this regard is going to end up as government policy," Gonsalves said on WE FM's Issue at Hand.
"But I believe that just like the Hotel Association, they have a highly agnostic view toward jet skis, so do I. I hear the talk from some persons who will come to want to do jet skis but we may be letting go the bone and going for the shadow."
The prime minister, however, said that Minister of Tourism, Carlos James, was "right" when he said on the same programme that the nation's beaches are so small that jet skis may have to be confined to more isolated located.
"The problem though is this: how do the jet skis get from point A to point B? Do you transport the people by sea to enjoy the jet skis down there or the fellas going ride the jet skis along the whole of the coast to reach down there?" Gonsalves said.
A decade after the issue was last widely discussed, the nation has returned to the conversation on lifting a ban on jet skis, which has been in place for decades after a number of accidents involving the water crafts.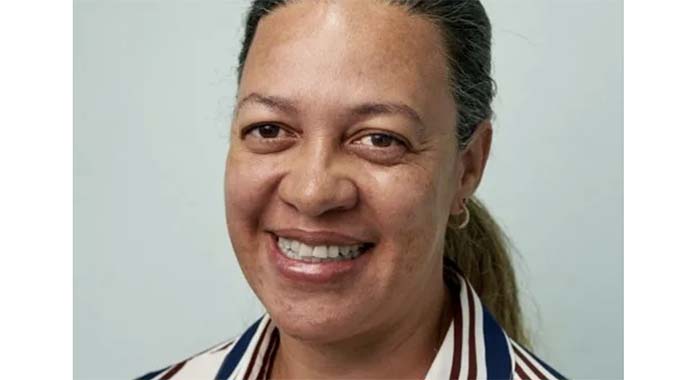 SVG Hotel & Tourism Association President, Kim Halbich, who was a guest on the same show, said that the subject is "very, very touchy because the hoteliers … do not feel that it is something they would want outside.
"It was here before and it was not managed properly, there were quite a few accidents. So, like everything, if it comes back, it has to be monitored. It has to be in a specific area, it cannot be zooming around."
Halbich said that jet skiing "is not a quiet sport".
She said that she was offering kayaking tours, which meant that she had to have someone "on the beach looking at persons kayaking or physically carrying someone.
"If somebody falls off the kayak, they can't get back on, so I have to have somebody with a dingy with an engine ready to be there or to go along if I meet insurance standards.
"Whereas jet skis are fun and young people want to get involved and a lot of local people — unless it is managed and policed with rules that are enforced and we know we don't do that here, the hotels are not for it at this point," Halbich said.
Bianca Porter, chair of the SVG Tourism Authority, speaking also on Issue at Hand, said the she is part of the committee looking into lifting the ban.
She said that from what she gathered, "it will be regulated very firmly. But it needs to be regulated."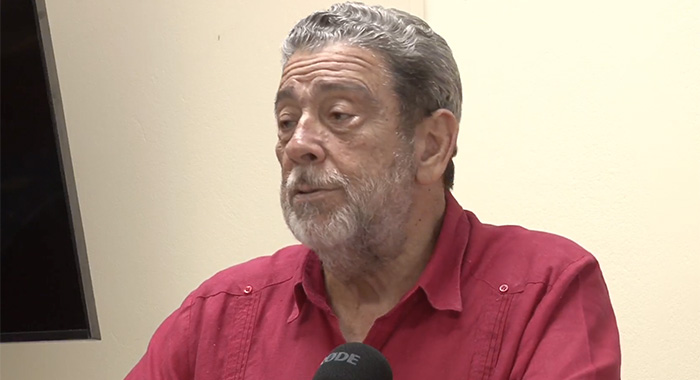 Meanwhile, one of the hosts of the shows noted to Gonsalves that where there is regulation, there is also violation.
Gonsalves said: "No. But there has to be a strict banning of it in certain places."
The prime minister questioned how jet ski could be operating along the "tourism strip" in the Indian Bay-Villa area.
"Those areas, the segments of the beaches are so small, you would say let them stay out so many metres out in the sea. Well, what about the yachts and how they are going to go through the yacht and so on and so forth," Gonsalves said.
"So, there are some complications. And if the locale makes it very difficult for anybody to understand the regulations, certain places, you just have to ban them, and other places, you may be able to allow it."
Gonsalves continued: "But how that is going to be done I would like to see."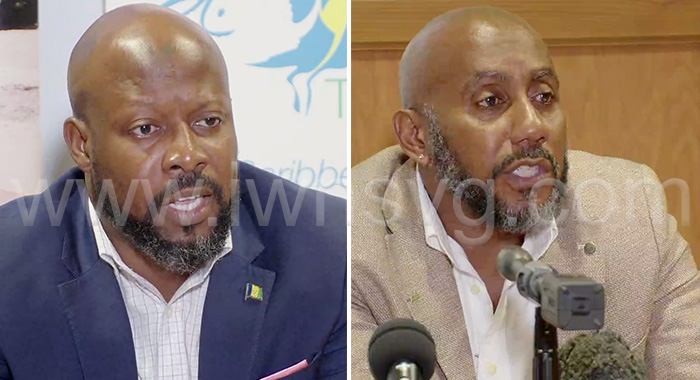 And, James told the show that the conversation has begun and will continue regarding lifting the ban on jet skis.
He said this will be further discussed during the national consultation on tourism across the country.
"… there is a growing number of persons who are looking for adventure tourism, eco-tourism and, of course, we don't certainly want a free-for-all approach where you are at Paradise Beach and you look over to Young Island and you are seeing a number of jet skis zooming by," James said.
He said that type of activity could be a "distraction" and for people who want to have a relaxing evening at a hotel close to the beach.
"But at the same time, we can zone and regulate the operation of these jet skis in areas such as North Leeward and some of the beaches which are not heavily populated by fisher folk, where we can operate a number of motorised sporting activities on the marine side of things," said James, who is also MP for North Leeward.
The tourism minister also said that the government cannot allow "importation per person but we can say one company or two or three companies will be responsible for bringing in.
"We give that licence to that company and we heavily regulate how they operate and the zones in which they can operate and we do it in a way that is really suitable and balanced across the board for all the guests who will come to St. Vincent, those who are seeking adventure tourism and those who are seeking nature and rest and relaxation…" James said.
"There are isolated locations in St. Vincent where we can look at facilitating that an I am quite certain that there is a growing interest from adventure seekers and young person who are travelling for adventure tourism who are looking for these things," he said.