Felicia John, Miss Texier Road, was crowned Miss Central Leeward 2015 Friday night, defeating four other contenders for the crown.
John also won the Swimwear category of the show and was adjudged as having given the best introductory speech, a category that did not contribute any points to the contestants' tally.
First Runner-up was Cherise Roberts, Miss Reversion and Second Runner-up Breanna George, Miss Betromé.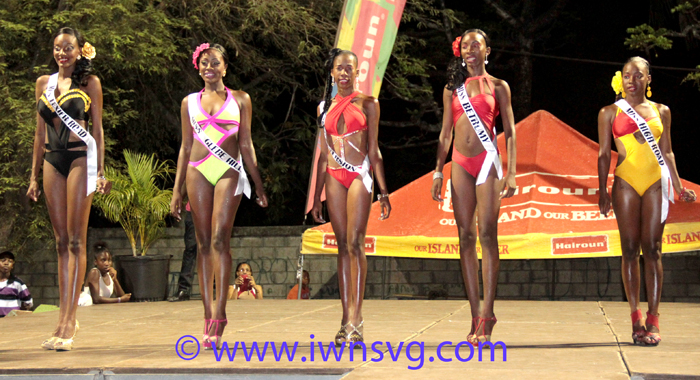 Roberts won the Talent and Evening Wear categories and was also adjudged Miss Congeniality.
Roberts' triumph over John in the talent category left some patrons wondering about how the judges went about doing their duties.
John's talent piece, a monologue about teenage pregnancy and the challenges it results in, was consistent in its messages and logical in its presentation.
On the other hand, Roberts might have left some patrons, which included scores of teenagers, with mixed messages about suicide.
At one point in her monologue about the challenges facing young people, Roberts depicted the drinking of an herbicide.
However, after "raising for the dead", she later said in the presentation that suicide was not the answer.
"Not because life is hard means you have to take your own life. Don't be foolish," Roberts said.
And even the master of ceremony, Chester Morgan, a teacher and athletics coach, did not seem convinced that the message was clear enough.
"Don't drink Gramoxone," said, Morgan, who also did well throughout the show to keep the crowd entertained, sometimes at the expense of his fellow Layou townsmen, laying into them jokes about their experiences and circumstances, many of them seeming fictitious and intended only to entertain.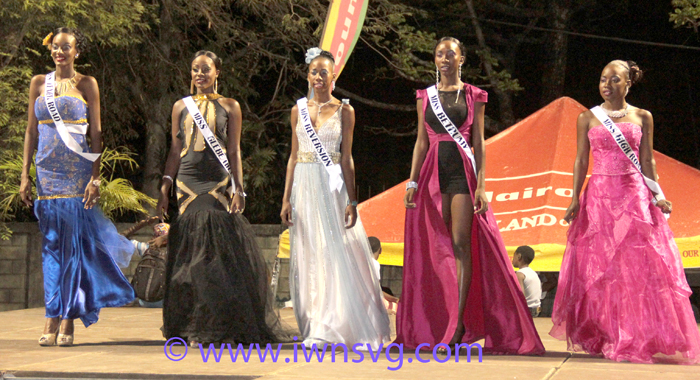 Roberts also won the Interview segment of the show.
Some patrons murmured that the responses to the questions suggested that the questions were given to the contestants in advance.
One of the organisers of the show confirmed to I-Witness News that this was the case, saying that it was done to relieve some of the pressure that comes with the interview section.
Some patrons suggested that only one of the questions should have been given to the contestants in advance.
The other contestants were: Shafiqua Llewellyn, Miss High Road; and Atesha Culzac, Miss Glebe Hill.
The show was followed by J'ouvert, which ended abruptly as the music truck drove away after a fight between two men, which resulted in one of them receiving cuts.