By C. ben-David
With mid-year upon us, prospects of additional nonstop flights to Argyle International Airport (AIA) on the mainland of St. Vincent and the Grenadines (SVG) are unlikely. This makes it possible to roughly estimate how many stopover visitors, especially the critical cohort of those flying without interruption from North America, will land on the mainland of SVG in the new airport's first full calendar year of operation.
What we know about visitor arrivals since AIA began operation on Feb. 14, 2017 also allows an estimation of how many of this year's visitors will be bona fide foreign tourists as opposed to diasporic Vincentians.
Table 1. Estimates of 2018 Stayover Nonstop North American Arrivals at AIA
| | | | | | | |
| --- | --- | --- | --- | --- | --- | --- |
| Airline | Departure | Flights | Capacity | Flyers | Load factor | Occupied seats |
| Air Canada | Toronto | 28* | 136 | 3,808 | 90 per cent |  3,427 |
| Sunwing | Toronto | 15** | 136 | 2,040 | 75 per cent |  1,530 |
| Caribbean Airlines | New York | 50*** | 154 | 7,770 | 75 per cent |  5,775 |
| American Airlines | Miami |  2**** | 128 |   256 | 90 per cent |   230 |
| | | 95 | | | | 10,962 |
*Flights from Jan. 4 to April 12 and Oct. 26 to Dec. 26
**Flights from April 25 to Aug. 29
*** Flights from March 14 to Dec. 26
****Flights from Dec. 22 to Dec. 29
The main assumptions informing Table 1 are that: (1) the 28 Air Canada flights (and by implication the two American Airlines flights) will be flying at the same 90 per cent capacity as their 2017 predecessors and (2) the average load of the Sunwing and Caribbean Airlines flights will be no more than 75 per cent because most will occur outside the peak tourist high season, November-April.
These assumptions result in the addition of 10,962 nonstop passengers from Toronto, New York, and Miami. This would add 14 per cent more visitors, at first glance a good figure for an airport that many say is still in its infancy.
A further assumption, one not contained in Table 1, is that the 2018 total stopover numbers, which saw a disappointing decline of 3.5 per cent from the year before, would return to their 2017 number (78,751).
The 10,962 number cannot be taken on its superficial appearance alone but must be carefully deconstructed as follows.
It is likely that at least 80 per cent these 10,962 visitors would be Vincentian nationals living abroad. This conjecture is based on evidence in an earlier essay, observations on my own flights, personal visits to the airport to examine the composition of deplaning passengers, reports from other Vincentians I have asked to do informal onboard head counts, and the admission by Cecil McKie, SVG's Minister of Tourism, that, "… most of the visitors from Canada would have been returning Vincentians."
This assumption reduces the number of foreign tourists to around 2,200 people.
From the 2017 data and reports from taxi drivers and frequent flyers I have spoken to, it is also reasonable to assume that about two-thirds of these estimated 2,200 visitors would be in-transit to the Grenadines by commuter plane from Argyle or by ferry boat from Kingstown, the latter saving them hundreds of dollars over flying to the Grenadines from Barbados, as most visitors did in the past.
For example, a roundtrip charter flight from Barbados to Bequia costs US$420 (EC$1,121). A roundtrip ferry from Kingstown to Bequia is 25 times cheaper at US$17 (EC$45). While a return charter flight from Argyle to Bequia costs only US$74 (EC$198) it requires an expensive and inconvenient overnight stop on the mainland.
In short, almost all the non-Vincentian visitors represented in Table 1 would be persons who are using AIA as a convenient, money-saving gateway to the Grenadines. Their only mainland economic contribution would be food and other purchases at the airport, taxi fares to and from AIA, and round-trip boat fares to the Grenadines.
This further shrinks the mainland foreign tourist number to about 748 people arriving on these 95 nonstop flights, or an average of eight travelers per flight.
This figure, as low as it is, surely contains visitors who would have still flown to the mainland on holiday despite having to transit to our mainland through some large Caribbean gateway after having to first transit by air from a locale far from the three main North American hubs — New York, Miami, and Toronto — thereby entailing even more so-called inconvenience, all contrary to the central premise underlying the construction of AIA, as enunciated by Prime Minister Ralph Gonsalves.
I emphasize this because the partially deconstructed arrival number ignores the makeup of the nearly 70,000 visitors who are expected to reach the mainland this year by transiting through Barbados, Trinidad, or elsewhere on aircraft carrying between seven and 72 passengers. Discounting the Vincentian component of this cohort — nearly all of whom will arrive via LIAT — and given what I have already written about the topic, around 6,000 of these visitors would be bona fide tourists holidaying in some public accommodation on the mainland. If I am correct, then about eight times more foreign tourists will reach the mainland through "inconvenient" Caribbean gateways than the 748 or so who will reach here on nonstop North American flights.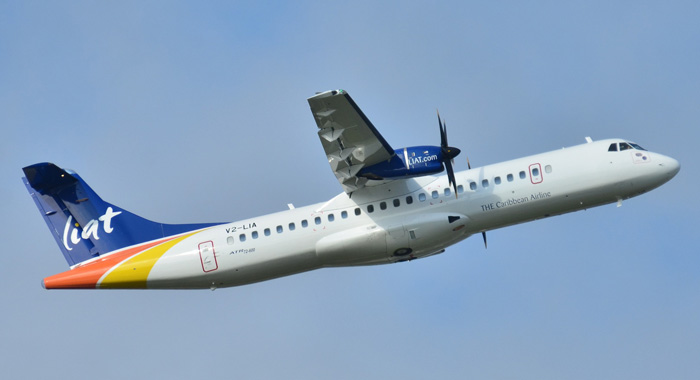 In sum, a reasonable prediction of our 2018 foreign tourists arriving on these 95 flights is less than one per cent of stopover visitors. If so, this tiny cohort could readily be lodged by a mainland hotel stock that has an annual occupancy level of only 30 per cent, a figure based on our national accommodation levels.
Given these rock bottom additional tourist numbers and our existing hotel occupancy rate, why is a government with such a poor record of improving existing tourist attractions and amenities or developing new ones relentlessly enticing foreign investors to construct new resorts and hotels while simultaneously hectoring our local hotel owners to expand their chronically underused facilities?
Save for the highly unlikely prospect of converting Big Bay, Mt. Wynne, and Cumberland Bay on the North Leeward coast into massive holiday resorts that would magically divert thousands of visitors from other truly magical places in the world, there is no reason to expect that our disappointing mainland foreign visitor levels, rooted in our meagre and shabby tourist attractions, will ever show a dramatic and value-adding improvement.
Meanwhile, the AIA debts will need to be serviced, the airport will have to be maintained, and the bloated labour force will insist on being paid. Yes, AIA is still in its infancy, as many keep claiming, but like the malnourished offspring of an impoverished and emaciated mother it exhibits all the symptoms of death by slow and painful starvation.
***
This is the 73rd in a series of essays on the AIA folly. My other AIA essays are here.
The views expressed herein are those of the writer and do not necessarily represent the opinions or editorial position of iWitness News. Opinion pieces can be submitted to [email protected].