By C ben-David
"It's always been about access and direct flights. This airport is a huge game-changer for us," he [Glen Beache, CEO, St. Vincent and the Grenadines Tourism Authority] said. "Airlines including Air Canada, WestJet and Sunwing are still top choices for direct routes once the airport opens. And "nothing is going to happen without Toronto." (November 12, 2015)
***
"It was heartfelt, it was heartbreaking. It was extreme joy, it was bone-crushing grief. It was fiery hot, it was icy-cold. It was true love sprouting… it was true love dying.

"It's like we were both trying to hold onto something that was slipping through our fingers, and we didn't understand why.

" (S.C. Stephens, Thoughtless)
Though many joyful airport boasters have reminded us that, "Rome wasn't built in day" to justify the dismal takeoff of our "huge game-changing" Argyle International Airport (AIA), I nevertheless contend that on the first anniversary of nonstop flights from North America, Feb. 14, 2018 — Valentine's Day, an occasion when "true love sprouts" — it is possible to assess Glen Beache's statement by predicting the airport's travel picture five years from now.
For starters, neither WestJet nor most of the eight or more other carriers the government of St. Vincent and the Grenadines (SVG) has been negotiating with since 2008 have committed to servicing AIA, a facility "international" in name only.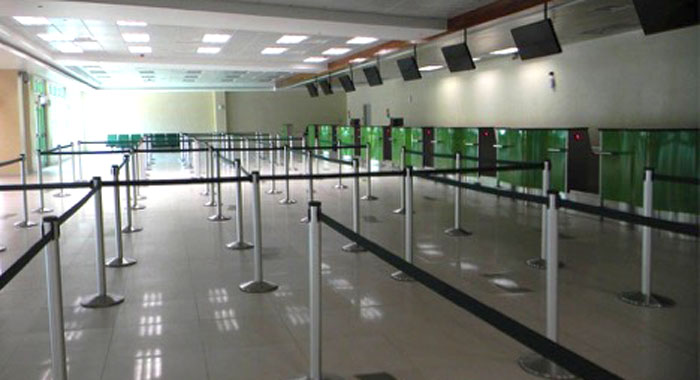 In the case of Air Canada, its 17 weekly flights from Toronto, Dec. 14 to April 12, could accommodate 2,312 passengers in the unlikely event that all the seats are sold for every flight. If 30 per cent of passengers are foreign tourists and not returning Vincentians, another inflated figure, this translates into 694 passengers. If 50 percent of these tourists would not have travelled to SVG save for the presence of AIA, another exaggeration, this represents only 347 true tourist passengers. These are clearly "icy-cold" numbers.
Using the same assumptions for the 16 Sunwing flights between Dec. 16, 2017 and Aug. 29, 2018 from Toronto on aircraft carrying a maximum of 181 passengers translates into only 434 international tourist passengers, a sure sign of "true love dying."
On Feb. 2, Caribbean Airlines announced a weekly nonstop flight from New York to AIA on planes with 154 passenger seats beginning March 14. Using the same assumptions as above, this would add a "heartbreaking" 1,200 new international tourists from SVG's premier holiday departure city.
Assuming that the addition of other carriers or increased service by existing ones swells the number of 1,981 new tourists holidaying on the mainland because of the convenience of a non-stop overseas five years from now by fivefold (or 500 per cent) — an outlandish prospect even with the reopening of Buccament Bay Resort and the completion of a new resort at Mt. Wynne — this would see an increase of only 9,905 new holiday visitors and more "bone-crushing grief."
Given our historically low accommodation occupancy levels, this increased number of guests could easily be housed by our existing stock of mainland hotel rooms (see essay number 36 below), even if the crumbling Buccament Bay Resort is never reopened or the Black Sands Resort at Mt. Wynne is never built.
Based on the approximately 60,000 stayover passengers who landed at the now abandoned Arnos Vale airport in 2016, an increase of 9,905 new bona fide international tourists five Valentine's Days from now would represent a mere 16.5 per cent increase, a far cry from the 300 per cent increase, or 23 times my projection, prophesied in June 2014 by Cecil McKie, our Minister of Tourism who argued:
"… [W]here we welcomed just over (a few) visitors by air each year now [at the Arnos Vale airport], we expect that those numbers will triple in the next two years [from some 50,000 to around 150,000 thousand] once the international airport is opened."
What Mr. McKie's incredible forecast falsely assumes is that the Vincentian diaspora visitor rate would miraculously skyrocket solely because of the construction of an international airport.
None of these figures (which I have grossly inflated to preclude claims that I have deliberately lowballed the possible growth in passenger numbers) suggest that AIA would justify its construction and allied costs based on its value-added contribution to our economy as a whole. Indeed, discounting the hundreds of thousands of dollars in concessions paid to the airlines for unsold seats, even a new tourist passenger figure of 9,905 would not come close to allowing us to break even from an economic spin-off perspective, given the debt servicing, maintenance, and operational costs of the airport, together with the additional infrastructure and tourist enhancement/promotion expenses needed to spark this new arrival level.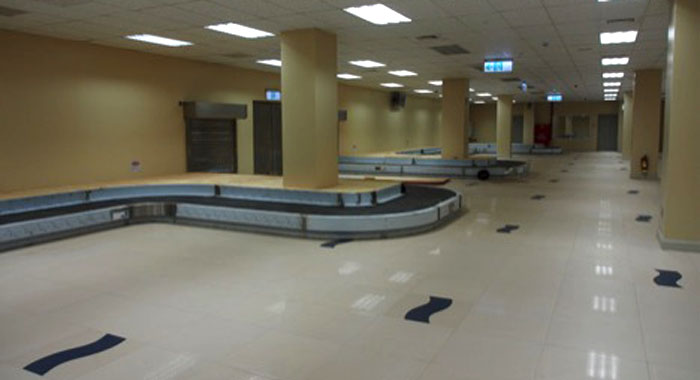 Other reality checks are also necessary. My exaggerated figures for the three airlines ignore the observation that many of these new passengers are in-transit tourists who chose to land at AIA only to take advantage of the cheap ferry ride to their final destination in Bequia (EC$25 one way).
My inflated assumptions also ignore the fact that both the Sunwing and Caribbean Airlines flights outside the tourist high season (December to May) would contain a handful of foreign vacationers.
These more realistic assumptions would at least halve the number of new foreign guests to around 1,000 passengers in the short-term and to no more than 5,000 if a miraculous explosion of visits to our tourism-challenged mainland takes place in the mid-term.
Meanwhile, our hundreds of competitors with mature and popular tourist industries in the Caribbean and elsewhere will continue to expand and improve their existing holiday attractions and accommodations over the next five years ensuring that they would always be two steps ahead of us.
Finally, all these "heartbreaking" figures need to be placed within the context of the Prime Minister's repeated but preposterous claim that AIA is a national asset valued at over EC$1 billion: no private entity would ever pay even a ha'penny for an airport which is such a stand-alone financial liability with an EC$320 million outstanding debt and EC$20 million in annual operating costs.
The true value of the airport lies only in its social and psychological value – it has made travel from overseas to the mainland more convenient for our people while satisfying their "airport envy" inferiority complex (see essay 9 below) – together with its value-added economic impact on the rest of the economy based on the arrival of thousands of new tourist passengers who would not have come to St. Vincent Island save for the presence of nonstop overseas flights, something we would never see enough of to balance the airport's liabilities.
Rather than a celebration of love, affection, and friendship, this Valentine's Day, like the one before and those to follow, will be a time for "heartbreaking reflection and bone-crushing grief. Loving AIA, is "like trying to hold onto something that is slipping through our fingers, and we don't understand why".
***
This is the 69th in a series of essays on the AIA folly. My other AIA essays are listed below:
The views expressed herein are those of the writer and do not necessarily represent the opinions or editorial position of iWitness News. Opinion pieces can be submitted to [email protected]