A Layou man, who, in 2012, shot and killed another townsman at high noon in the street after he called him a "pussy", was on Friday sentenced to 35 years in jail.
Justice Brian Cottle handed down the sentence on Andy Quashie, 33, at the High Court in Kingstown on Friday; when he also sentenced him to 14 years in jail for possession of a firearm.
The time spent on remand will be subtracted from the sentences and both sentences will run concurrently.
On Feb. 12, 2019, a 12-member jury — which included seven females — found Quashie, 33, guilty of the Sept. 1, 2012 murder of Evans Lynch of Layou.
The killing took place in the main road in Cashville, located in the Swamp Gut area of the town.
Quashie was also convicted of using a firearm to commit an offence.
The facts of the case are that on Sept. 1, 2012, Quashie along with Billy Adams and Adolphus Foyle, was at Layou where they saw fellow resident, Joseph Evans "Tuffy" Lynch, 35, walk by.
Lynch referred to Quashie as a "pussy" and this remark upset Quashie and his friends.
Quashie and Adams left to go home to get their firearms and when they returned, they saw Lynch walking along the public road.
Quashie walked through a short cut with a shotgun, which he fired at Lynch, wounding him, resulting in Lynch falling to the ground.
Quashie walked up to Lynch as he was lying on the ground and shot him again, killing him.
All of this occurred at high noon in the public road in the full view of many, a point that the judge emphasised.
Quashie then left the scene and surrendered the next day in the company of his legal counsel.
'not exactly a virgin to the law'
In mitigation, Quashie's lawyer, Grant Connell, noted that on the date of the offence, his client was 27 years old, and though he had no previous conviction of that nature, he was "not exactly a virgin to the law".
The lawyer noted that Quashie's convictions ranged from assault to possession of cannabis, adding that, 16 years ago, he was convicted for pointing a pistol at someone.
Quashie's criminal record also includes convictions for contempt of court and assault occasioning bodily harm, Connell said, adding that the murder is, therefore "somewhat out of character".
Connell said that Quashie grew up in Layou in a single parent household and was educated at the Layou Government School until age 13, after which he got the odd jobs, cleaning roads, farming, etc.
He further said that Lynch and Quashie were friends at one point.
"So his death, Andy Quashie expresses remorse over," Connell told the court.
He said that the death penalty should be reserved for cases where there is no reasonable prospect of rehabilitation and the object of punishment would not be achieved by any other means.
The lawyer said that the social inquiry report seems to paint Quashie as a friendly character, not a troublemaker in Layou and one who used to just lime on the block.
He said the prosecution's case was that there was an element of provocation, adding that Lunch had taunted Quashie, referring to him as "a pussy".
"A pussy, in this sense, is somewhat derogatory," he said, adding that while there is some history of a bad relationship between Lynch and Quashie, the convicted murderer is adamant that that bad relationship was mended.
Witness murdered
He said that on the block (roadside) that day, were two other men: Adams and Adolphus Foyle, Connell said, adding that this led him to the design and execution of the crime.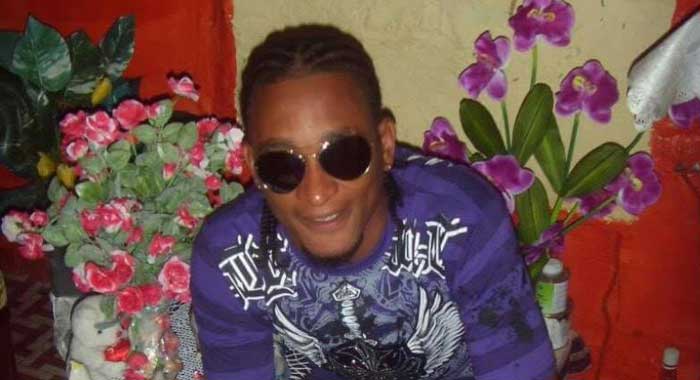 The lawyer said that according to the prosecution's case, the killing was the design of three: Adams, Foyle and Quashie.
He said that Adams and Quashie had firearms, and Foyle had none.
"But after the act that resulted in the death of Evans, the latter, Adolphus Foyle, who both Billy and him were charged for this same murder, became the custodian of the firearms in question."
He said that while the prosecution might have as an aggravating feature, the fact that the firearm was never retrieved, "their words should be they were not returned by Adolphus Foyle and Billy Adams, who gave evidence for the state".
Connell noted that both cases were discontinued against Foyle and Adams, both of whom became witnesses for the state.
"The rules of nature, karma or otherwise may have played its role why Billy Adams never came to this court. May his soul rest in peace."
Adams was gunned down in the Swamp Gut, Layou around 8:35 p.m. on July 28, 2018, two years after he survived a gun attack.
He died of a single shotgun wound to the left side of his back and Joel King, 20, of Layou has been charged with Adams' murder.
Connell told the court that it was clear that Lynch "was somewhat an architect of his own demise.
"In my submission, I am not justifying that killing a man over the word 'pussy' is justified, but there are certain taunts in the society that trigger reaction," he told the court.
Connell told the court that although Quashie was not entitled to a discount for an early guilty plea, given the factual matrix of the case, the court should adopt a starting point of 15 years.
He said that where and how the murder occurred are aggravating.
"But there was more than one person involved and the evidence is that they saw Andy shoot him once. There may have been other explosions heard — gunshots. We knew who had guns. He throws himself at the mercy at the court and begs for leniency. Connell said that according to his calculation, Quashie has been in prison for six years five months and 21 days," Connell told the court, adding that he knows Quashie can return to the society after serving his time for his crime.
Premeditated
In handing down the sentence, Justice Cottle reiterated that the aims of criminal punishment are retribution, deterrence, prevention and rehabilitation.
The judge said that the crime could have attracted the death sentence had it been prosecuted in that vein.
He said that in SVG the maximum sentence for murder is life imprisonment, which is accepted to be 30 years.
He said he would use that as the starting point.
Justice Cottle noted that the murder was a brutal one in which Quashie used a firearm to kill a wounded man who was lying in the street in full glare of the public.
"He was not alone in his enterprise. There were two armed men. There was premeditation because they went home to retrieve their guns then went looking for the deceased."
Justice Cottle noted that the weapons were never retrieved and remains a danger to the public.
The judge further pointed out that while a weapon was said to have been handed to Foyle, it was not the one that Quashie was carrying.
The judge noted that Quashie has previous convictions, including one for pointing a pistol at another resident of Layou.
He said the saw noting mitigating in the case, adding that there was no discount for a guilty plea.
Justice Cottle said he was content, therefore, to begin with a starting point of 35 years in light of the aggravating features of the case.
Quashie was, therefore, sentenced to a further 28 years six months in prison, after the years he has spent on remand since being charged were subtracted from the 35-year sentence.
The second offence, possession of a firearm with intent, carries a maximum penalty of 20 years in prison.
The judge said that Quashie did not merely possess the firearm but used it to kill — discharging multiple rounds in public, in a public street when there were many persons around in the street.
He reiterated that Quashie was not alone in his armed pursuit in the street and has not cooperated with police to recover the gun.
Justice Cottle started with a notional sentence of nine years and moved it up to take account of the aggravating features — arriving at a sentence of 14 years.
He subtracted the time spent on remand, bringing the sentence to seven and a half years, to run concurrently with the sentence for murder.