Prime Minister Ralph Gonsalves made an early morning visit, on Monday, to Her Majesty's Prisons (HMP) in Kingstown one week after an accused murderer escaped custody there then turned himself in hours later.
Gonsalves said the escape of Veron Primus, 32, was "very troubling" and said he visited the prison to see for himself what reports reaching him had described.
"There's not been a break out for quite a while. But this one is very troubling and I must tell you this, while I was overseas, as soon as I heard about it, I was on to the Superintendent of Prisons [Brenton Charles], the Commissioner [of Police, Colin John], the Deputy Commissioner [of Police Frankie Joseph], the Acting Prime Minister [Montgomery Daniel] and there were many, many calls. So it is a range of issues, which are getting my attention," said Gonsalves who was in the United States when the jailbreak occurred.
"But I really can't comment about the status of the investigation. I wanted to go round there myself to see where that person's cell was and how that person coulda come out. I wanted to eyeball it. I didn't just want to read it in a document. That's why I was there this morning," said Gonsalves, who is also Minister of National Security.
"Seven o'clock, I was 'round there this morning, first working day since I came back," he said.
"I had the Commissioner of Police and the Superintendent of Prisons [Brenton Charles] because I wanted to see something for myself," Gonsalves said.
"The law courts will deal with what they're dealing with, the superintendent will deal with whatever he is dealing with, so, too, the commissioner but I have some things also to deal with so I want to see certain things myself…" he said.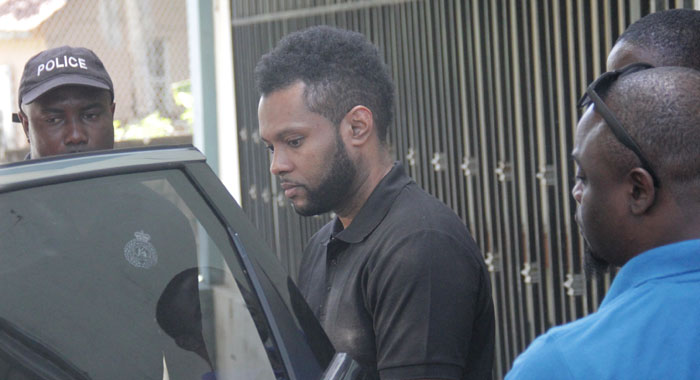 Primus, who is awaiting trial — since September 2017 — for the November 2015 murder of real estate agent Sharleen Greaves, 33, has been jailed for 16 months for escaping prison.
Chief Magistrate Rechanne Browne handed down the sentence at the Serious Offences Court in Kingstown after Primus pleaded guilty to a charge that he escaped lawful custodybetween Sept. 30 and Oct. 1, 2019
And, last Friday, Louie Cupid, 45, of Murray's Village, one of four prison officers who were on duty at the time of the escape, was charged with corruption and conspiracy in connection with the escape.
Cupid was denied bail and is carded for another bail review this Friday.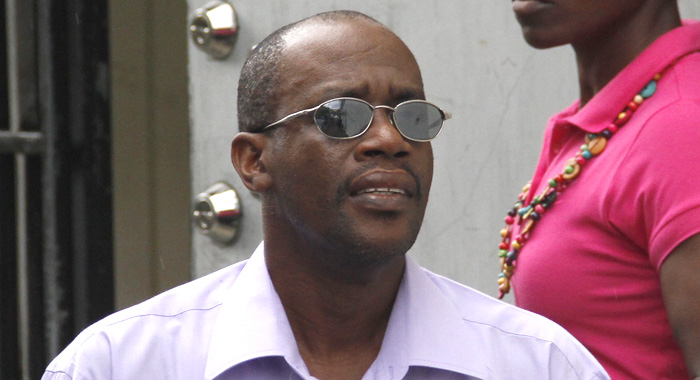 Gonsalves noted that the investigation continues, adding that it would be improper for him to comment on it.
He said it would also be improper for him to comment on information he has received, as minister of national security, which may prejudice the investigation or the rights of anyone involved in any process arising from the prison break.
"I have been reflecting on some things which we need to do further in respect of the Prisons but it is not a matter which I am going to address in anger," the prime minister said.
"I am going to address it with patience and calm, but, nevertheless, with some urgency. And you may hear about some of the things and you may not hear about some.
"What I know is that the prison service has a lot of resources budgeted. The prison officers who have been taken on are taken on with qualifications which are supposed to be above that in the older system."
He said that his government, this year, budgeted EC$6.2 million for the prisons, which has 137 officers, adding that these numbers are significantly higher than 2001 when his government came to office.
The prime minister said prison officers' salaries are higher and terms and conditions are better than in 2001.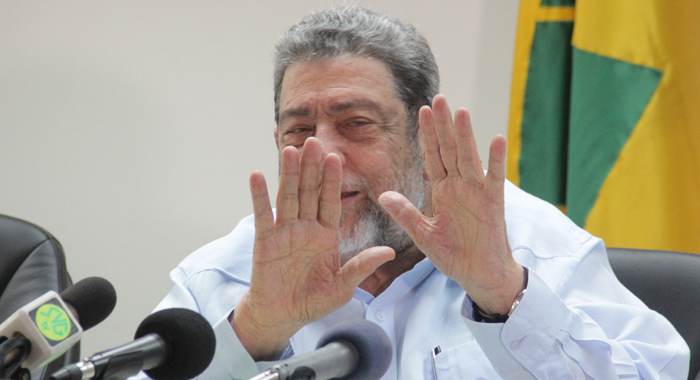 Gonsalves, however, said he noticed that the Superintendent of Prisons said there are nine or 10 vacancies at the prison "but he was quick to add, which is correct, that he has enough resources to man the prisons".
The prime minister said that wherever additional resources are required at any point in time, there is standard policy that the Prisons can get support from the police.
"At any time or the other, you have some vacancies. People reach retirement age; somebody goes away. The bureaucratic process will fill them. There is no policy not to fill them."
Gonsalves commented on some of the reactions to the prison break.
"To show you how persons can be unhelpful, I saw it said by one person who is acting as a union leader for the prisons, for the prison officers, saying that they are burnt out.
"Well, I don't know how this gentleman got out of his cell. But if the burn out of a prison officer or prison officers could open a cell door, is a hell of a thing. That's all I will say. But there are some issues," Gonsalves said, adding that most prisoners are held at the Belle Isle Correctional Facility, which his government built.
The prime minister said he had been advised that there are a lot of very dedicated prison officers.
"And, of course, if you have 137, you will find one or two in between who [are] preoccupied with other things other than their jobs.
"So, all those things will have to be examined in all of the mix. But these are not times when, bad as this situation is and it is particularly so because of the individual who escaped prison — bad as that is, we are certainly far removed from situation where when we arrived in 2001 where the prisoners controlled the prison and when you're having prison riots and people having frequent breakouts and so forth," the prime minister said.